Liverpool vs. Arsenal Predictions 7/15/20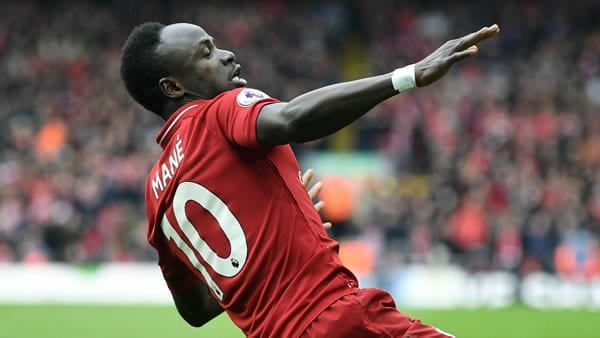 Liverpool (30-2-3, 93 points, 1st place) vs. Arsenal (12-9-14, 50 points, 9th place)
When: Wednesday, July 15, 3:15 p.m.
Where: Emirates Stadium, London
TV: Peacock Online Streaming
Point Spread: Liverpool -0.5/Arsenal +0.5
Moneyline: Liverpool -118/Arsenal +280/Draw +300
Total: Over 3.5 (+135)/Under 3.5 (-189)
Last Time Out:
Liverpool tied Burnley 1-1; Arsenal lost 2-1 to Tottenham Hotspur.
Previous meeting:
The teams drew 5-5 on Oct. 30, 2019, in the League Cup at Anfield.
About the Matchup:
If you like scoring, this is the matchup for you. Liverpool and Arsenal have been straight-up action whenever they've met for the past five years, having combined to score at least four goals in eight of their previous nine meetings. Unfortunately for Arsenal fans, that action has all been one direction, as Liverpool has won six of the last ten matchups and tied the other four.
However, there's reason to believe that it's time for Arsenal to end the streak. Liverpool dominated the regular season for six months, but they haven't been anywhere near the same kind of team that they were in the first part of the season. That's been especially true when they've ventured away from Anfield, as they've failed to win in three of their past four trips elsewhere from Liverpool and given up a goal in their previous three road matches.
That's precisely the wrong kind of situation to be facing against an Arsenal side that had been playing as well as anyone going into its recent derby matchup with Tottenham Hotspur. But the trip to Tottenham victimized the Gunners yet again, as they lost for the fourth time in six years on the blue side of North London, which put a serious dent in Arsenal's hopes of earning a Europa League spot. With three matches, can Arsenal summon the motivation to make one final push for European competition?
Scouting Liverpool:
Betting on Liverpool used to be as reliable as betting on Bayern Munich, but unlike the Bavarians, who seemed to get stronger after winning the Bundesliga, Liverpool has faded since winning the Premier League. The Reds don't really have anything left to play for this season other than records, and they don't seem to be all that interested in chasing history. No Premier League side has ever topped 100 points in a season, which Liverpool could do with three wins, but the Reds left themselves no margin for error when they drew with Burnley in their most recent match.
When Liverpool's playing to its full capabilities, there's not a defense in the Premier League that can slow down Mohamed Salah and Sadio Mané, who have combined for 35 goals on the season. But the concern for Liverpool right now is defense rather than offense. Liverpool has now conceded in three of their four matches since becoming champions, and the lone exception was against punchless Aston Villa, which has failed to score four times in seven games since the restart. In short, this is a talented side, but one that seems to consider the job already finished for the year.
BET YOUR NEXT WEEK OF SOCCER MATCHES FOR FREE BY TAKING ADVANTAGE OF A 50% REAL CASH BONUS UP TO $1000 IN FREE BETS AT BETNOW SPORTSBOOK!
Scouting Arsenal:
The question with Arsenal isn't talent, because the Gunners have plenty of it and have shown it in recent weeks. The question with Arsenal is whether the Gunners will still be motivated to finish the year strong. Arsenal was in a position to possibly steal a Champions League berth and all but certainly would have won a Europa League berth had they beaten Tottenham. But the loss at Spurs and Sheffield's surprising win over Chelsea left Arsenal four points out of a Europa League spot with just three matches to play. That leaves Mikel Arteta with a difficult decision on how to approach the rest of the season.
On the one hand, if Arsenal is able to get a win over Liverpool, the Gunners would be in brilliant shape to finish the season with two more wins, as they end with probably-doomed Aston Villa and a Watford side that will likely have just escaped relegation and have nothing to play for. On the other, Arsenal is in the semifinals of the FA Cup and lands a guaranteed spot in the Europa League by winning that trophy, and the Gunners will play in the semifinals on Saturday against Manchester City.
So does Arteta choose to gamble on the FA Cup and throw everything into that, or does he bet on his side to beat Liverpool and sacrifice the chance to beat City? I'd wait to make this bet until you see the starting lineup, but personally, I'd guess that Arteta goes all-in on beating Liverpool. Given the respective opponents, Liverpool seems to be rather lackadaisical at the moment, while Manchester City appears to be out to prove a point to the rest of England. With Alexandre Lacazette on form alongside Pierre-Emerick Aubameyang, Arsenal has the horses to hang with Liverpool in its current form.
Dan's Best Bets:
Given both teams' recent performance and the fact that Liverpool hasn't won four straight in this matchup since 1998, I really like Arsenal on a double chance here. Unfortunately, you'll have to pay a small amount of juice at -110 for it, so let's look for something better: Arsenal and both teams to score at +475. The Reds just are not the same team that they were in 2019, and Arsenal has not lost at the Emirates in 2020. That said, both sides have scored in the past five meetings, and Liverpool has found the net in nine straight meetings with Arsenal. The last time that Arsenal won this match to nil was 2013, so there's reason to expect at least one Liverpool goal here.
If you want to get really risky, back Arsenal and over 3.5 goals at +825. Seven of the past eight meetings between these teams have featured at least four goals, and you'll land an excellent payout here if the Gunners are able to breakthrough. If you want to play more conservative, forget about Arsenal winning and just back the over for the match at +135. You'll still probably be in great shape to make money.
But we're not done there. I love to call soccer the craps table of sports betting, and I've got one for the center of the table: Arsenal to score in both halves at +290. The Gunners have scored in the first half in six straight matches, and I think this will be an open match that sees them make it seven. If you're looking to score early, Arsenal's paying at +115 to score a goal before halftime, a bet I think is very worthwhile.
Dan's Score Prediction:
I got burned on Arsenal ending the streak against Tottenham, but with the match at the Emirates, I think Arsenal's fortunes change in this matchup. I might be crazy for doing this, but I think this is going to be another wide-open affair with plenty of goals, and that means a chance for a huge payout if I'm right.
Given the history, I think a five-goal affair could be in the cards here, and I'm going to take Arsenal to come out on top with a 3-2 victory that pays out at +2500. Assure that you're always betting into the best soccer lines and having the absolute most wagering options available to you by wagering at a sportsbook worthy of your action! Bottom line; your book isn't the best unless you're wagering at 5Dimes Sportsbook. Check out our 5Dimes review page to see why!