[et_pb_dcsbcm_divi_breadcrumbs_module hide_homebreadcrumb="off" homebreadcrumbtext="Home" separator="sep-raquo" hide_currentbreadcrumb="off" homebreadcrumborientation="left" _builder_version="3.8″ fontsbreadcrumbs_font="Lato||||||||" fontsbreadcrumbs_text_color="#000000″ fontsbreadcrumbs_font_size="15px" fontsbreadcrumbs_line_height="16px" fontsseperator_font="||||||||" fontsbreadcrumblinks_font="||||||||" fontsbreadcrumblinks_text_color="#2567cf" custom_margin="25px|||" custom_margin_phone="30px|||" custom_margin_last_edited="off|desktop" custom_css_main_element="font-family: Helvetica Regular;" disabled="on" global_module="3641″ saved_tabs="all"][/et_pb_dcsbcm_divi_breadcrumbs_module]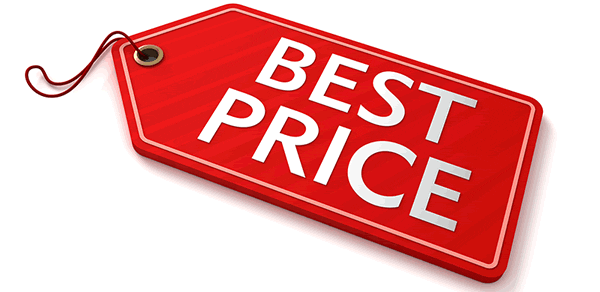 Are you somebody who goes to the store to buy a loaf of bread or box of cereal and compares prices looking for the cheapest buy? The spendy loaf may be a couple bucks and cheapie loaf may run ya $1.49. Props to you, you've saved approximately fifty cents.
Now you hustle and bustle over to the cereal aisle to decide on if your going to grab that box of Special K for $2.99 or the box of Rice Krispies for $2.49. If your like most people, you grab the box of Rice Krispies and latch on to that almighty savings of fifty cents.
Now let's get to the point of this article. To our surprise, many sports bettors only play with one online sports book. We are completely baffled by this. Why you ask? Because point spreads and odds are no different than shopping for cereal or bread.
Why aren't you out looking for the best buy? Heck, ya should be, because your talking about betting a hundred or even a thousand dollars on a game of which the savings can be $5 on a $100 bet played at reduced vig, a free $20 by throwing $100 into a new sports book via their incentive sign up bonus or even a whole half point simply by checking to see what else is available. All books do not carry the same point spreads! Don't forget that as it's very valuable advice.
In summary, we suggest and recommend that you play with 3-5 different bookies. The benefits are tremendous and the savings can be the difference between whether you beat the book or he beats you over the course of time.
Check out our list of recommended sportsbooks and start betting the best line available for each game!