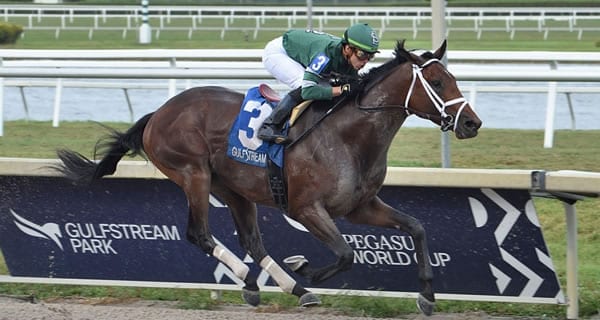 Horse racing expert Kenneth Strong breaks down what is the first leg of the Triple Crown in 2020, the Belmont Stakes! Get his detailed analysis plus picks to to win and spread around in the exotics.
How to Bet on Horses
Read our Race Betting Guide to get insight on all of the types of wagering options in horse racing. Dig deeper below to get tips on the most popular exotic wagers with winning strategies provided by expert Kenneth Strong.
Guaranteed Tip Sheet's
SARATOGA FREE PICKS 8/13/20
| | | | |
| --- | --- | --- | --- |
| No. | M/L | PP | HORSE |
| 1 | 9-5 | 1 | Elucidation |
| 2 | 2/1 | 8 | Malibu Luna |
| 3 | 9/5 | 1 | Olendon |
| 4 | 2-1 | 6 | Grit and Glory |
| 5 | 2/1 | 12 | Dream Chasing |
| 6 | 1-1 | 5 | Off Topic |
| 7 | 5/2 | 2 | Thin White Duke |
| 8 | 5/2 | 6 | Bray |
| 9 | 6/5 | 1 | Ratajkowski |
| 10 | 3/1 | 13 | Gaelic Gold |