Sports Betting Tools & Picks
Bet Smarter.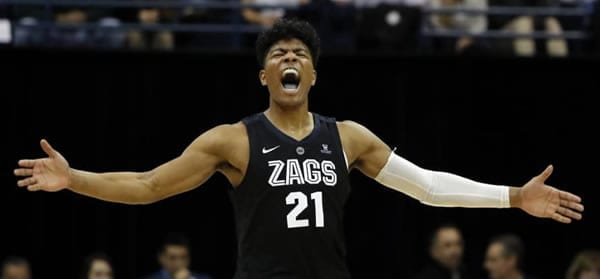 Baylor didn't Baylor against Syracuse, but now the Bears have a big opportunity. Baylor has been a very inconsistent team all season, being good enough to sweep Iowa State and get the W versus Texas Tech but playing poorly enough to lose an Oklahoma State at home. There's no telling what we're going to get from Baylor, but the Bears showed what they're capable of giving against Syracuse by hitting 16 shots from behind the arc. Dan Jamison goes into more detail on why he believes Baylor's celing means the sportsbook's line of +13 is too many points and why Gonzaga might not like this matchup. Read DJ Zags/Bears pick!
50% Cash up to $250

Golf Betting: Valspar Championship 2019 is shaping up to be a huge season on the PGA Tour and for golf bettors betting big names it has been profitable! In just the first two months of competition, we have seen fan favorites like Phil Mickelson and Matt Kuchar win with top dogs Dustin Johnson, Rickie Fowler and most recently Rory McIlroy also in the winner's circle. Today we take a look at The Valspar field which is rather strong for a regular Tour stop. So where is the betting value? Ted Walker gives his golf picks.