[et_pb_dcsbcm_divi_breadcrumbs_module hide_homebreadcrumb="off" homebreadcrumbtext="Home" separator="sep-raquo" hide_currentbreadcrumb="off" homebreadcrumborientation="left" _builder_version="3.8″ fontsbreadcrumbs_font="Lato||||||||" fontsbreadcrumbs_text_color="#000000″ fontsbreadcrumbs_font_size="15px" fontsbreadcrumbs_line_height="16px" fontsseperator_font="||||||||" fontsbreadcrumblinks_font="||||||||" fontsbreadcrumblinks_text_color="#2567cf" custom_margin="25px|||" custom_margin_phone="30px|||" custom_margin_last_edited="off|desktop" custom_css_main_element="font-family: Helvetica Regular;" global_module="3641″ saved_tabs="all"][/et_pb_dcsbcm_divi_breadcrumbs_module]
Pick: Milwaukee Brewers at San Francisco Giants July 28, 2018
Event: Brewers vs. Giants
Date/Time: July 28, 2018 at 9:05 PM EDT
Location: AT&T Park
Money Line: MIL -102 / SF -108
Total line: 7.5ov -125
By Darin Zank
The recovering Brewers and struggling Giants continue a four-game series out at AT&T Park Saturday evening (9:05 ET). Which way are we playing this contest with our daily free MLB picks?
The MLB Betting Line
Saturday's MLB betting odds opened San Francisco and Johnny Cueto at around -110 over Milwaukee and Jhoulys Chacin, with an over/under of 8 runs. In the early betting action, that line fell about a couple of points, to the -108 range. The total has dropped to 7.5 runs, but you'll pay heavily for the OVER with most betting sites adding -125 juice to that side of the line.'
Set-Up
The Brewers have taken the first two games of this series, winning 7-5 Thursday night and 3-1 Friday night. Milwaukee won at +100 on the MLB betting odds Thursday night and at +110 Friday night.
With Friday's win the Brewers, who had been experiencing their first tough times of this season, are 5-3 since the All-Star break. At 60-46 overall Milwaukee trails the first-place Cubs by a game and a half in the NL Central, but they also lead the National League wild-card race by 2.5 games over Arizona.
With Friday's loss, the Giants are 0-3 over their last three games and 1-5 over their last six. At 52-53 overall San Francisco trails the first-place Dodgers by 6.5 games in the NL West, and trails the Diamondbacks by five games in that battle for the second National League wild-card spot.
This series is the first encounter between these two teams this season. Last year the Giants took four of seven games from the Brewers.
Saturday's Starting Arms
Cueto (3-1, 2.76), by our strict standards, is 5/8 on quality starts this season, but 0 for 3 since coming off the DL earlier this month. Last Sunday he gave up four runs and three home runs in seven innings of a 6-5 Giants loss at Oakland, and over his previous three outings, he's allowed 12 runs and 22 hits, with seven walks and seven homers, through 17 innings. On the season San Francisco is 5-3 with Cueto, but 0-3 over his last three starts. And the overs are 5-3 with Johnny on the mound.
In one start against the Brewers last year Cueto allowed two ER on six hits and four walks through five innings of a 9-5 Giants victory.
Chacin (9-3, 3.58) is the savior of Milwaukee's rotation this year. He's only 6/22 on quality starts and 0 for his last 3, but those figures are held hostage to a short leash. Seven times this season Chacin has come within three outs of a "quality start," only to be pulled from the game. Monday he held Washington to one run through 5 2/3 innings, with nine strikeouts, in a 6-1 win. And over his last five starts, he's allowed nine ER and just two home runs through 28 2/3 innings (2.83 ERA). On the season the Brewers are 15-7 with Chacin, with the unders going 12-10.
Last year, pitching for San Diego, Chacin faced San Francisco six times, allowing 10 runs and 25 hits through 34 2/3 innings. The Padres, a team that finished 20 games below .500, won five of those six games, while the unders went 3-2-1.
We're giving the Brewers the edge in this pitching match-up.
Saturday's Batting Splits
Milwaukee ranks 14th in the Majors this season against right-handed pitching with a .250 team batting average, 15th with a .319 team OBP and 13th with a .417 team slugging percentage.
The Giants rank sixth against righties with a .254 BA, 17th with a .318 OBP and 21st with a .397 slugging percentage.
The Brewers might own a slight edge here with the sticks, but it could be called a wash, too.
The Bullpens
The Milwaukee bullpen ranks 5th in the ML with a 3.35 ERA and 10th with a 1.26 WHIP. This unit has struggled a bit recently but also just got back a guy from the DL and added veteran Joakim Soria (2.50, 16 saves with the White Sox) in a trade.
The San Francisco pen ranks 10th in ERA at 3.64 and 12th in WHIP at 1.27.
We'll give the Brewers a short edge in the bullpen comparison.
Totals Report
The overs are 27-22 in games played at AT&T Park this year, which are averaging 8.7 total runs per.
Free MLB Picks
Milwaukee struggled through a seven-game losing streak but may have righted the ship. And they're healthier again. Meanwhile, the Giants are now struggling themselves. We're betting the Brewers Saturday night and we're taking the best price on the board -102 at BetOnline.
<div class="widget105"><!-- [et_pb_line_break_holder] --><h4 class="baseball">Baseball Sportsbooks</h4><!-- [et_pb_line_break_holder] --><table id="dimeline"><!-- [et_pb_line_break_holder] --> <tr><!-- [et_pb_line_break_holder] --> <th></th><!-- [et_pb_line_break_holder] --> <th width="110px">10¢ to:</th><!-- [et_pb_line_break_holder] --> <th width="110px">20¢ to:</th><!-- [et_pb_line_break_holder] --> </tr><!-- [et_pb_line_break_holder] --> <tr><!-- [et_pb_line_break_holder] --> <td><div class="col1"><a href="https://record.commission.bz/_BhTQDVOVie23_O3IiMN7EWNd7ZgqdRLk/1/"><!-- [et_pb_line_break_holder] --> <img src="https://www.predictem.com/wp-content/uploads/2018/06/SportsBettingDark.png" width="150" alt="SportsBetting" /></a><!-- [et_pb_line_break_holder] --> </div></td><!-- [et_pb_line_break_holder] --> <td>-200</td><!-- [et_pb_line_break_holder] --> <td>-279</td><!-- [et_pb_line_break_holder] --> </tr><!-- [et_pb_line_break_holder] --> <tr><!-- [et_pb_line_break_holder] --> <td><div class="col1"><a href="https://www.predictem.com/betting-sites/heritage-sportsbook/"><img src="https://www.predictem.com/wp-content/uploads/2018/06/heritage-xs.png" width="150" alt="Heritage" /></a></div></td><!-- [et_pb_line_break_holder] --> <td>-200</td><!-- [et_pb_line_break_holder] --> <td>-240</td><!-- [et_pb_line_break_holder] --> </tr><!-- [et_pb_line_break_holder] --> <tr><!-- [et_pb_line_break_holder] --> <td><div class="col1"><a href="https://affiliates.5dimes.eu/tracking/Affiliate.aspx?idBook=1&mediaTypeID=220&AffUrlID=80&LandingPageID=2"><img src="https://www.predictem.com/wp-content/uploads/2018/06/5Dimes_sm.png" width="150" alt="5Dimes" /></a></div></td><!-- [et_pb_line_break_holder] --> <td>-195</td><!-- [et_pb_line_break_holder] --> <td>-266</td><!-- [et_pb_line_break_holder] --> </tr><!-- [et_pb_line_break_holder] --></table> <!-- [et_pb_line_break_holder] --><div class="widget-footer"><a href="https://www.predictem.com/best-sportsbooks/mlb-dimeline/">See all Dimeline Sportsbooks</a></div><!-- [et_pb_line_break_holder] --></div><!-- [et_pb_line_break_holder] --><!-- [et_pb_line_break_holder] --><style><!-- [et_pb_line_break_holder] --> #dimeline {border: 0px;}<!-- [et_pb_line_break_holder] --> #dimeline th{color:#000;}<!-- [et_pb_line_break_holder] --> #dimeline td{padding: 2px; text-align: center;}<!-- [et_pb_line_break_holder] --> #dimeline td, #dimeline th{padding: 8px 2px; text-align: center;border-bottom: 1px solid #bbb;}<!-- [et_pb_line_break_holder] --> .img-hover {border: 1px solid #fff; padding:5px}<!-- [et_pb_line_break_holder] --> .img-hover:hover {background: #edeef0; border: 1px solid #008156; margin-top:1px; padding:5px}<!-- [et_pb_line_break_holder] --></style>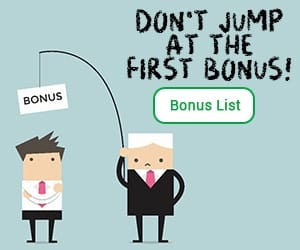 <div style="width:340px; margin: 0 auto;"><!-- [et_pb_line_break_holder] --> <a class="twitter-timeline" data-width="340" data-height="500" data-link-color="#008156" href="https://twitter.com/PredictemPicks?ref_src=twsrc%5Etfw">Tweets by PredictemPicks</a> <script async src="https://platform.twitter.com/widgets.js" charset="utf-8"></script><!-- [et_pb_line_break_holder] --></div>