Bellator 256: Light Heavyweight Grand Prix Predictions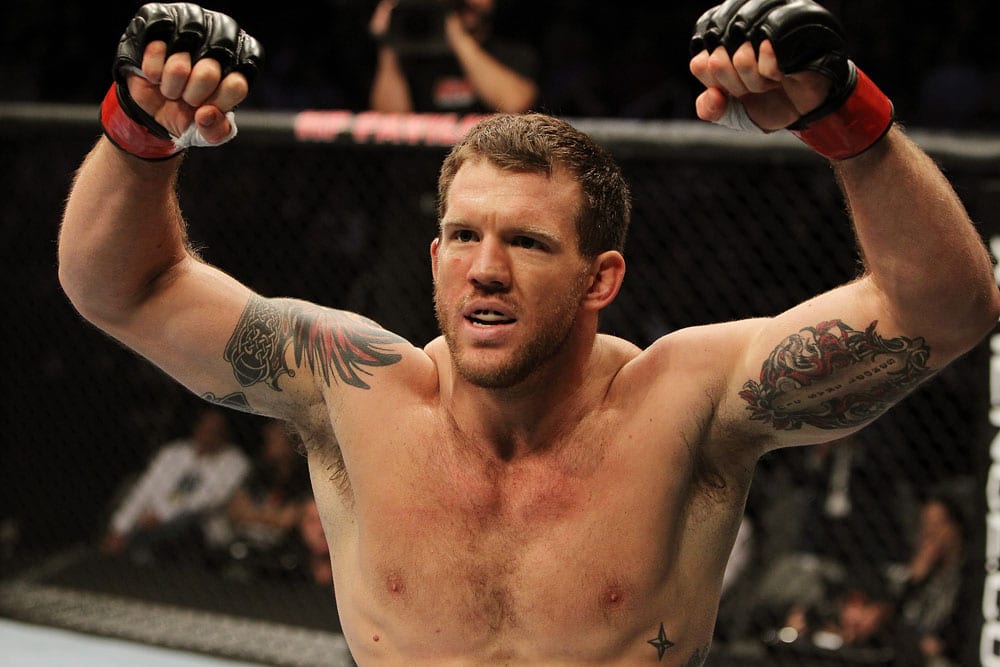 Bellator 256: Light Heavyweight Grand Prix Picks
When: Friday, April 9, 2021
Where: Mohegan Sun, Uncasville, Connecticut
TV: Showtime
Bellator is launching another Light Heavyweight Grand Prix, featuring eight 205-pounders vying for the prestigious title. With a nice mix of well-known veterans along with up-and-comers, the winner of this event will have a real gem on his resume. The event starts on April 9 at Mohegan Sun with the first set of two quarterfinal bouts. It's an exciting format with some fights that promise to deliver a lot of action.
Fight Analysis:
Ryan Bader, 27-6 (12 KOs, 3 Submissions), (-350) vs. Lyoto Machida (26-10 (11 KOs, 2 Submissions), (+275)
In one light heavyweight Grand Prix quarterfinal, former Bellator light heavyweight champion Ryan Bader takes on former UFC light heavyweight king Lyoto Machida. These are two former UFC standouts trying to give their careers some extra wind in Bellator. For Bader, it has worked, as he won the organization's 205-pound belt, in addition to heavyweight laurels. Machida has dropped two in a row since winning his first two Bellator fights. At 42, he really needs a positive development.
Machida, a former unbeaten light heavyweight champion in the UFC from 2009-10, faced Bader immediately after losing his title to Shogun Rua. A second-round KO win for Machida kept him in the mix. That was nearly nine years ago. A lot has changed since. Machida has found success more-elusive as he ages and is currently on a run of 4 wins in his last nine fights. After stepping into the octagon against Rua that night, he is 10-10. Bader's trajectory was a bit different. It wasn't a strong of losses that sent him packing from the UFC, as Bader won seven of his last eight UFC fights. He won the light heavyweight title before winning a heavyweight grand prix. His August TKO loss to Vadim Nemkov was only the second time since 2013 that he lost.
At 37 and with more recent success, Bader is now the prohibitive favorite to beat the man who once KO'd him. It's not that Machida can't fight anymore. There is a lot of knowledge and experience in that corner. His last two losses were both by split decision, to a pair of good fighters in Phil Davis and Gegard Mousasi. He stopped Vitor Belfort in 2018, and even at 42, he is quite capable. But Bader is a lot different than the battler who was in the still-formative stages the last time he fought Machida.
Trying to extract big-time success from a fighter like Machida at this point can be a problematic equation. He is clearly near the end, and while you could reason that his urgency would be higher with his back against the wall, what good has urgency done up until this point, as the former champ has sponged loss after loss, going from an unbeaten UFC champion to a .500 fighter? Urgency won't be enough. I think Bader wins handily.
My Pick to Win: I'm betting on Ryan Bader at -350 betting odds. The tables have turned since their 2012 bout, and with Machida's current aging and depreciated state, Bader represents a package of skills that might now be a bit out of his range. Bet your pick FREE by taking advantage of a 100% REAL CASH bonus on your first deposit of $100 to $500 at BetNow Sportsbook!
Corey Anderson, 14-5 (6 KOs), (-140) vs. Dovletdzhan Yagshimuradov, 18-5 (11 KOs, 4 Submissions), (+110)
In the other light heavyweight grand prix quarterfinal of the evening, Corey Anderson battles Dovletdzhan Yagshimuradov. These two 31-year olds are looking to give their career a turbo boost by winning this tournament. For Anderson, this is his second Bellator fight after a run in the UFC that saw him establish himself as a bit of a rising contender. For Yagshimuradov, he's the X-factor in this Grand Prix, a Turkmenistan-based veteran who has won 8 straight fights and makes his Bellator debut in this fight.
Yagshirmuradov has been tucked out of view, and it's going to be difficult to determine how he will fare against a higher caliber of fighter. But what he does well is unmistakable. Exceptionally heavy-muscled and built sturdily, he certainly looks the part, especially when he starts letting his hands go. His right hand is a viable weapon that has controlled fights. He can throw guys around, has a lot of energy in the cage, and is absolutely ruthless when he has his man hurt. He has all the strikes, with a variety of kicks, knees, and hard-thrown shots. His ground-and-pound is pretty brutal. And he even has submissions, having sunk in some rear-naked chokes.
NOTE: WE ALSO OFFER BOXING PICKS!
Anderson is also a fighter who may be getting better. He has split two fights with current UFC light heavyweight champion Jan Blachowicz, losing to him in his last UFC appearance. A former wrestler who achieved some merit at the collegiate level, Anderson combines striking and grappling to get to the winner's circle. He is very serious about his craft and works very hard to prepare for his fights. He's a real professional and knows what's at stake as he begins his quest to win this Grand Prix.
It's difficult to attempt to determine where these two men intersect on the MMA fulcrum. Again, Yagshimuradov looks the part. And not to imply that American MMA is the only one worth considering, but fighting in Eastern Europe and out of sight makes him a bit of a mystery. And it also raises the question of whether Yagshimuradov can make what he does well translate at what is a much higher level. Anderson has shared the octagon with some of the more-dangerous 205-pounders in the world. Yagshimuradov has not.
Still, I smell a rat. You have a guy in Anderson who has competed in the UFC, split two fights with Blachowicz and is considered a main acquisition for the Bellator organization. Right when they signed him, it was clear he would be a key part of Bellator's future plans at 205 pounds. So it's a bit bemusing that a fighter in Yagshimuradov is only a +110 dog, a fighter who is unseen to American audiences making his organizational debut. I see a potential monster in the improving Yagshimuradov, and I think he rates a solid choice in this bout.
My Pick to Win: I'm betting on Dovletdzhan Yagshimuradov at +110 betting odds. While this elevated context could trouble him, I see the overall wrestling and striking prowess of Yahshimuradov being a little too much for Anderson. Want even MORE bonus cash? We've arranged a specail 100% real cash bonus with one of the biggest bookies on the web where you can deposit $100 to $300 and receive a 100% bonus! Find this special offer at MyBookie! (must use bonus code PREDICT100 in order to get the bonus credited).