College Basketball Pick: Auburn vs. North Carolina State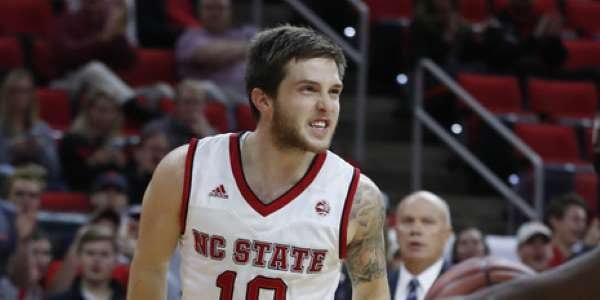 Auburn Tigers (9-1 SU, 5-3-1 ATS) vs. North Carolina State Wolfpack (9-1 SU, 8-2 ATS)
When: Wednesday, December 19, 2018 – 7 PM ET
Where: PNC Arena, Raleigh, N.C.
TV: ESPN2
By: Dan Jamison, College Basketball Handicapper, Predictem.com
Point Spread: AUB Even / NCSU Even (Bet this pick'em at -105)
Total: O/U 157
Last Time Out: Auburn beat Alabama-Birmingham 75-71 in overtime, N.C. State beat Penn State 89-78.
Analyzing the Tigers:
Last month, Bruce Pearl's squad was playing as well as anyone in the country. The Tigers went to Maui and came out with two good wins and a respectable loss to Duke, setting themselves up as a force to be reckoned with as well as Tennessee's strongest challenger in the SEC. But the Tigers seem to have left their A game on the Hawaiian Islands, as they haven't quite looked the same since coming back to the mainland. They've taken a 10-point decision over Dayton that was closer than it should have been and barely escaped Alabama-Birmingham in overtime, which has to be a major warning sign to Pearl. So too are the recent struggles of the Auburn defense. Auburn's style relies on using its defense to set up its offense, but that doesn't work if the defense isn't getting its job done. In the past two games, the Tigers have given up more than 70 points, and Auburn is at its best when it holds teams in the low 60s or below.

See our Redskins vs Titans Pick
Analyzing the Wolfpack:
Many things have come easy to the Wolfpack this season, and that's been because N.C. State hasn't exactly challenged itself in the nonconference so far. Other than a four-point loss at Wisconsin, N.C. State has beaten up a weak slate of foes and establish itself as a confident team that knows how to score, especially from beyond the arc. State ranks 14th in the nation in 3-point shooting at 40.7 percent, and the Wolfpack get contributions from just about everyone, with Torin Dorn and C.J. Bryce leading the way by averaging 28.4 of the Pack's 89 points per game.
X-Factor:
N.C. State's preparation. How ready are the Wolfpack for this game after playing one of the weakest schedules in the nation? State coach Kevin Keatts has brought his team along slowly in his second season, knowing that the Pack still aren't ready to challenge the best in the ACC and outside the conference until they've played together for at least a few weeks. What that's meant is that State has faced little adversity against a very weak schedule. How will the Pack react if things start to go wrong?
Auburn Will Cover if:
The Tigers get both Jared Harper and Bryce Brown involved in the game early. Auburn's two scoring stars have mainly taken turns being the main man for their offense, but leaving it up to only one of them leaves too much risk and makes Auburn substantially easier to guard. The Tigers will need both to play well at the same time to leave Raleigh with a victory.
N.C. State Will Cover if:
The Wolfpack can win the turnover battle. N.C. State has had little trouble winning the turnover battle against most of its opponents, as it forces six more turnovers than it commits on average. But Auburn is an offense unlike any that State has seen all season. The Tigers are efficient and smart with the basketball and aren't likely to beat themselves. The Wolfpack will have to show that same discipline — which they didn't do against Penn State — in order to have a chance.
Dan's Pick to Cover the Spread:
I see the warning flags here with Auburn, and I know that State has been a home court hero under Kevin Keatts. But I just can't take the Wolfpack in this game because there's not enough reward for the risk.
When you're taking a lesser team at home, you want to be getting some juice for your money. Ideally, you want to be getting a few points with the team you're taking or get a good number on the money line. But this time, N.C. State is listed at even with Auburn, even though the Tigers are the No. 7 team in the nation and have challenged themselves a heck of a lot more than the Wolfpack have. That says that the juice simply isn't there, and picking this upset isn't going to get you anything more than even money.
So the better value play here is actually Auburn. Yes, the Tigers' battle with UAB was a warning shot. But Auburn is the No. 7 team in the nation for a reason. It's a better team straight up than N.C. State, and when the Tigers are hitting, they can play with anyone in the nation. This game might look like a coin flip given State's prowess at home, but any time you can back the No. 7 team in the land without having to give up points, you should take that opportunity. Give me the Tigers.