Basketball Pick: North Carolina vs. Texas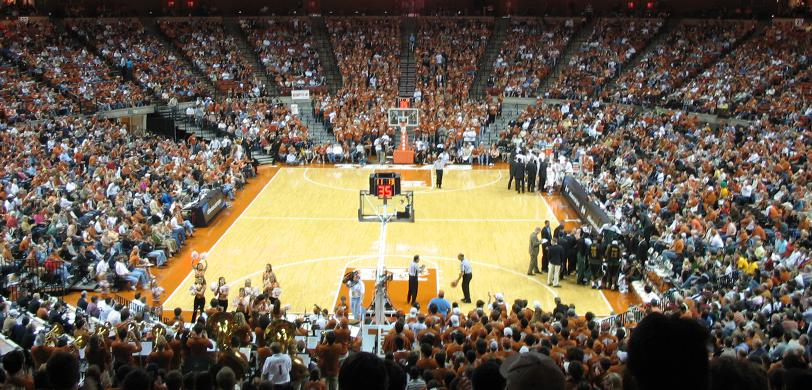 North Carolina Tar Heels (5-0 SU, 3-1 ATS) vs. Texas Longhorns (4-0 SU, 1-3 ATS)
When: Thursday, November 22, 2018 – 11:30 PM ET
Where: Orleans Arena, Las Vegas
TV: FS1
By: Dan Jamison, College Basketball Handicapper, Predictem.com
Point Spread: TEX +7/UNC –7
Total: O/U 152.5
Last Time Out: Texas beat The Citadel 97-69, North Carolina defeated Saint Francis of Pennsylvania 101-76.
Analyzing the Longhorns:
Few teams have gone through more luckless stretches than the Texas Longhorns over the past three years. But Texas seems to finally have things figured out under Shaka Smart and is off to a solid start this year after beating three small-conference opponents and defeating Arkansas in overtime on a neutral court. What Texas doesn't have yet under Smart is the kind of signature win that it can build around and show that this program is ready to be a force again.
If the Longhorns are going to get that signature win, it'll have to come on the strength of the leadership of their two seniors, Kerwin Roach II and Dylan Osetkowski. Both have averaged in double figures in points this season, the only Longhorns to do so. That's fine for early in the season, but Texas will need more help as time goes on.
Analyzing the Tar Heels:
North Carolina looks like it usually does, long on talent and great coaching, which has consistently made it one of college basketball's blue-blood programs. It wasn't afraid to play Wofford and Elon on the road, and it has shown more than just bravery, as it hasn't been held below 90 by anyone besides Wofford.
Don't bet college basketball online unless you know how you are getting your bitcoin payment. The best bitcoin sportsbooks hold the money in USD and pay same day, if not same hour!
Plus, the Heels get the job done with a wide variety of contributors, as five players average in double figures. Cameron Johnson and Luke Maye are the team leaders, but North Carolina has so many sources of offense that taking away one or two weapons won't be enough to stop them.
X-Factor:
The Texas bench. Texas can't expect to win this game if it's only getting contributions from two sources. The Longhorns will need Courtney Ramey and/or Jase Febres to get hot from the outside and make sure not to give North Carolina easy rebounds that limit them to one shot per possession. If Texas isn't getting anything from its bench, it's hard to see how it can cover.
Texas Will Cover if:
Havoc makes a return and forces North Carolina into mistakes. The Tar Heels do not take care of the basketball very well, averaging 14 turnovers per game. Against a coach that made his name off forcing turnovers in Smart, that would seem to be a death sentence for UNC, and that's before throwing in the fact that Carolina's assist leader Seventh Woods will miss this game with a concussion. The pressure defense that was a staple of Smart's success at Virginia Commonwealth has been absent at Texas so far, but if ever there was a game to bring it back, this would be the one. Texas needs to keep North Carolina turning the ball over rather than putting up shots that are likely to either drop or land in the hands of a Tar Heel rebounder.
North Carolina Will Cover if:
The Tar Heels get the job done on the glass. With six players taller than 6-foot-8, North Carolina is one of the best rebounding teams in the nation, out-rebounding opponents by an average margin of 18 boards a night. That's how the Heels have been able to survive their early struggles with taking care of the basketball, and if Carolina continues to get the job done on the glass, it won't matter how many times it turns the ball over. Eventually, the Tar Heels will get the shots they need to win if Texas can't keep them from dominating in rebounds.
Dan's Pick to Cover the Spread:
This is the kind of game that's always a challenge to pick because neither team has really seen enough of solid opposition to get a good read on them. North Carolina does have a win over Stanford, but that's still not quite enough to really understand just how good it can be, nor can it be gleaned yet as to how good Texas is.
That means the line of seven points isn't necessarily a great play in this game. North Carolina should be able to cover it, but the Heels without Seventh Woods isn't something that we've seen before, so it's impossible to know how well they're going to adjust.
In gambling, it's always smart to go with the things that have the best chance of happening, and the thing that has the best chance is the over. North Carolina averages 99 points per game to Texas' 77. That says that these two will likely play a fast-paced, high-scoring game that features plenty of turnovers. Where the turnovers occur will decide what kind of game this becomes. If turnovers happen in transition at center court, there will be plenty of layups available for both sides.
That possibility of easy baskets says that the over is likely the best play in this game. It's tempting to take Texas and the points here, but I can't ignore the fact that North Carolina shoots lights-out and turns the ball over regularly for a Roy-Williams team. Even without Seventh Woods, Carolina has too many weapons at its disposal to play a low-scoring game right now. The team might be a question mark in this game, but the score shouldn't be. Take the over and expect a high-scoring evening.