Massachusetts Minutemen vs. Georgia Bulldogs Pick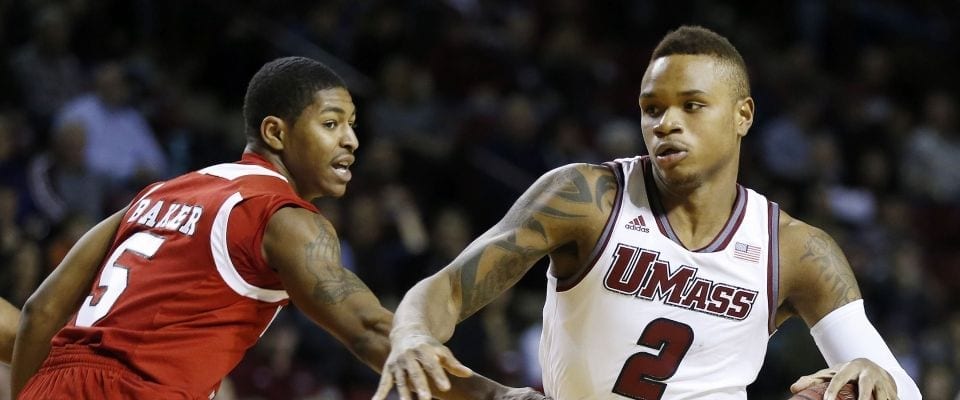 Massachusetts Minutemen (7-5 SU, 5-7 ATS) vs. Georgia Bulldogs (7-4 SU, 8-3 ATS)
When: Sunday, December 30, 2018 – 7 PM ET
Where: Stegeman Coliseum, Athens, Ga.
TV: SEC Network
By: Dan Jamison, College Basketball Handicapper, Predictem.com
Point Spread: MASS +7/UGA -7 (Intertops Sportsbook)
Total: O/U 152.5
Last Time Out: Massachusetts edged Fairleigh Dickinson 85-84; Georgia topped Georgia Tech 70-59.
Analyzing the Minutemen:
Luwane Pipkins is a talented scorer and a smart passer. Jonathan Laurent is a solid offensive weapon, and Rashaan Holloway provides a towering presence in the low post. But that's really all that Massachusetts can consistently count on, and it's resulted in a team that's managed to beat Providence but found itself losing to Holy Cross. Massachusetts has only been blown out once this season, but that was also the only time it played a ranked opponent, losing by 23 to Nevada.
Sixers vs Blazers Sunday Night Play!
Analyzing the Bulldogs:
Offense really hasn't been Georgia's forte this season, which isn't a new thing for the Bulldogs. Actually, at 78 points a game, Georgia's offense under Tom Crean has been better than it's been in past years, but that's a little skewed by a 110-point showing against one of the weakest defenses in Division I in Savannah State. More often than not, the Dawgs have had to get by with defense and not beating themselves. Georgia has succeeded at the first, but struggled at the second. At less than a point per possession, Georgia's defense is a credible 68th in the nation; on the other, the Dawgs turn it over 17 times a game.
X-Factor:
Home court advantage. How big will it be? Georgia has made its home court a fortress this season by besting everyone except an Arizona State team that owns a win over Kansas, but this game is not likely to boast a fired-up home crowd with the Georgia football team playing tomorrow night in the Sugar Bowl. No matter what kind of success Tom Crean has in Athens, Georgia is and always will be an athletics program where football comes first, and there's no question that the Dawg faithful will have their minds on the fate of Kirby Smart's charges. Crean's team will have to create its own energy in order to prevent the upset.
Massachusetts Will Cover if:
The Minutemen can get to the foul line. A lot of teams have a problem with their best players not being their best free throw shooters, but Massachusetts does not, as Pipkins shoots 78.6 percent from the stripe and Laurent is even better at 85.7 percent. If the game is close and turns into a free throw shooting contest, Massachusetts is going to like its chances, even against the Georgia crowd.
Georgia Will Cover if:
The Dawgs can dominate on the boards. Any time a 5-foot-11 player like Pipkins is a team's second-best rebounder, one of two things are true. Either he's excellent at getting to the basketball, or that team can't rebound the basketball well. In the Minutemen's case, it's the latter. Massachusetts averages just 36 rebounds a game, so Georgia shouldn't have any trouble establishing itself in the post and getting the edge on the boards. If Georgia can limit Massachusetts to one shot, the Minutemen's weak defense would make an inviting target for the Dawgs to attack in transition for easy baskets.
Dan's Pick to Cover the Spread:
I don't want to gamble on Massachusetts. The Minutemen are too inconsistent to trust on a regular basis, and they're playing on the road against an SEC school that has been a home-court hero and is coming off a win over its bitter rival. Meanwhile, Massachusetts nearly found a way to lose to Fairleigh Dickinson.
But I'm going to take them, because the thing about Massachusetts is that the Minutemen have not been blown out by anyone besides Nevada, and with all due respect to the Dawgs, Georgia is no Nevada. The Bulldogs have shown that they can compete with some top teams, but they've also been prone to nosedives against the likes of Clemson and Georgia State, mainly because of their lack of offense. That kind of inconsistency isn't what you want to see from a favorite, and that's why I'm skittish about backing the Bulldogs here.
There's a lot to suggest that Georgia has things going in the right direction under Crean, but this line seems like it's a basket or two too high given the respective strength of the squads and their tendencies. Georgia is the better team, but if you've got to make a bet on this game, you're going to be better off taking Massachusetts and the points. Grab a bonus and increase your payout odds on the Minutemen. If you're playing the moneyline here, letting a free-play fire has more value than usual.