Texas A&M Corpus Christi Islanders vs. Texas Southern Tigers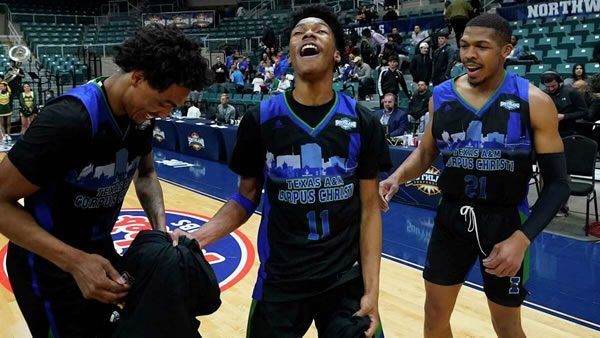 Texas A&M Corpus Christi Islanders (20-11 SU, 17-10 ATS) vs. Texas Southern Tigers (26-5, 17-12-2 ATS)
When: Tuesday, March 15, 6:40 p.m.
Where: UD Arena, Dayton, Ohio
TV: truTV
Point Spread: AMCC +1.5/TSU -1.5
Moneyline: AMCC +100/TSU -120
Total: 133.5
Need a new out? Find the top sportsbooks >>>
Last Time Out:
Texas A&M Corpus Christi beat Southeastern Louisiana 73-65; Texas Southern hammered Alcorn State 87-62.
About the Matchup:
Two teams from the Lone Star State make their way to Dayton just to try to get back to Texas, as the winner gets a trip to Fort Worth to take a shot at Kansas in the first round. The Tigers are making their second straight appearance in the First Four after winning here last year before bowing out to Michigan, while A&M-CC is in the field for the first time since 2007. Not only is this a contrast in experience, but it's a contrast in styles. While Texas Southern commits itself to defense and doesn't really want to get drawn into an up-and-down game, A&M-Corpus Christi is much more willing to hit the gas and try to create as many possessions as possible. This is a situation where tempo could play a big role in deciding the winner, especially in a situation where neither team knows that much about their opponent.
Scouting the Islanders:
If you're looking for a team that's battle-tested, you've come to the wrong place. No team is less battle-tested than the Islanders, who faced the weakest schedule in Division I this season. This team didn't beat anybody in the top 200 all season, with their best win of the year coming in the Southland tournament over Nicholls State. That is not to say that A&M-Corpus Christi is completely helpless, but this team is in Dayton for a reason. The Islanders do not have a reliable 3-point shooter who can lift them out of a tight spot; the closest thing they've got is Terrion Murdix shooting 38.5 percent from the arc. They do rebound the ball well, as they average 38.5 boards a game and get nearly 10 per game out of Isaac Mushila. But Mushila is only 6'5", not nearly tall enough to deal with the kind of height the Islanders might see later in this tournament. It might not even be enough for this game, as he's got to deal with the likes of 6'9" John Walker and Joirdon Karl Nicholas.
Scouting the Tigers:
The Islanders might not be battle tested, but the Tigers certainly are. Thanks to the meager budgets in the SWAC, Texas Southern traditionally goes on the road for a large chunk of the season and spent its first 11 games away before finally playing a home game. Despite that, Texas Southern gave a credible account of itself, playing Saint Mary's tough and beating Florida by double digits.
What makes the Tigers difficult to play against is that they're experienced (10 seniors or grad transfers on this roster), they don't care who takes the minutes (nobody on the roster averages more than 24 minutes per game) and they're committed to defense. Texas Southern allows opponents to shoot just 40 percent from the floor and doesn't give up a lot of free throws, which is why they averaged just 55.6 points given up in their three games in the SWAC tournament.
More Picks: Get all of our tourney picks in one spot >>>
Texas A&M Corpus Christi will Cover If:
The Islanders can force mistakes. Texas Southern's biggest weakness in this matchup is that it does turn the ball over 15 times per game, and the Islanders are solid at forcing turnovers. If A&M-CC can make Texas Southern make some mistakes, it will have the advantage.
Texas Southern will Cover If:
The Tigers can force the Islanders into bad looks at the hoop. Texas Southern is the better rebounding team and has more size than A&M-CC, which means that if the Tigers can force some bad looks and limit the Islanders to one shot per trip down the floor, it will have a big edge.
Dan's Best Prop Bets
The way that the Islanders usually put up points is by getting to the foul line, but that's not really something that Texas Southern allows its opponents to do. The Tigers are more likely to squeeze the life out of the Islanders with stern defense, which was the way that it beat Mount Saint Mary's in last year's First Four. I like the Tigers to hold the Islanders under 65.5.
Dan's Pick to Cover the Spread
Texas Southern has been here before and is much more battle tested than Texas A&M-Corpus Christi. The Islanders have not beaten anyone as talented and experienced as the Tigers, who have already shown they can handle much better teams than A&M-CC. Giving only 1.5 points with the Tigers isn't something to wait on; grab Texas Southern before this line jumps any higher.