Tour Championship Picks – 2020 Tournament Betting Analysis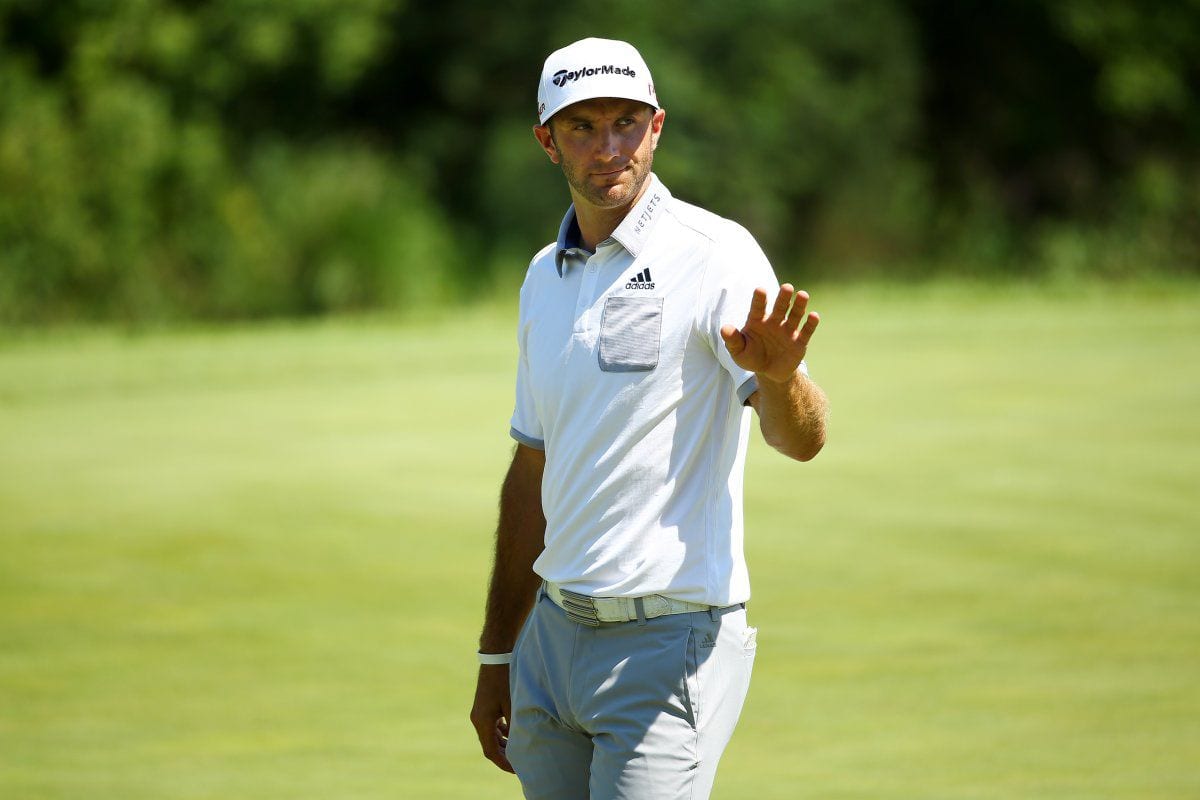 Event: Tour Championship
When: September 4-7, 2020
Where: East Lake GC - Atlanta, GA
Watch: The Golf Channel/NBC
The race for the FedExCup comes to an end this week as the top-30 on the points list head to East Lake for the Tour Championship. Rory McIlroy looks to defend his 2019 title but will have to come from behind to do so as he starts the event at 3-under, seven strokes back of Dustin Johnson, who starts a 10-under par. Rory was able to erase a five-shot deficit last season and actually finished five ahead of Justin Thomas, who began at 10-under. So McIlroy has undoubtedly set some precedent that this event is still a relatively wide-open disparity in starting scores.
Jon Rahm, fresh off a win at the BMW, starts two back of Johnson with Justin Thomas, Webb Simpson, and Collin Morikawa rounding out the top-five. A notable name in the 3-under group is Xander Schauffele, as many sportsbooks have him at shorter odds to win that most of the group starting at 4-under par. Schauffele started at 4-under last season and posted a 10-under week to finish second behind McIlroy. Keep an eye out for the bet you want this week as the online sportsbooks have odds to win the FedExCup but also the Tour Championship without the starting scores baked in. A bet on Dustin Johnson at 2 to 1 to win the Cup might be the way you want to go, but he is a much better value at 6 to 1 or so if you think we will simply win this week.
East Lake GC will be hosting its 20th Tour Championship and 17th straight since becoming the permanent host in 2004. The 7,340 yard, par-70 course has the reputation of separating the best player from a group that has already proven itself to be the best of the current season. Tiger Woods has three wins here with Rory and Phil, both at two. There have been some close contests in recent years, but the overall trend has seen the winner having a relatively easy time down the Sunday stretch. Five of the last eight editions have been decided by at least three strokes with the only playoff over that stretch coming in 2016. The course record of 60 was posted by Zach Johnson in 2007, but the course has been extended by roughly 200 yards since that score was posted.
Each week, we take a look at the sportsbooks and highlight the best values on the board. We make a short, middle, and long odds pick to win and break down a couple of the most popular head-to-head matches floating around the golf betting outlets. Odds to win and pairings courtesy of Bovada, a golf betting site where your credit card WILL work for deposits! (Plus you receive a 50% real cash bonus!)  Here are our picks to win the 2020 Tour Championship.
Dustin Johnson (6 to 1 odds to win, without starting scores)
Since carding three straight rounds of 78 or worse in July, Johnson has proven to be the best player in the world with a T12-T2-1-2 stretch that has seen him post a 66.9 scoring average in those events. He has played well in the toughest scoring environments and outscored the field when birdies were plentiful, giving him the look of a player that can handle any scenario. He has never won at East Lake but has fared well with four top-6 finishes in his last six appearances, including a solo third in 2018. DJ is 11th in off-the-tee and overall tee-to-green performance, which is remarkable when you consider he was struggling just a bit more than a month ago. He enters the week with his GIR putting average ranking 4th, so it is no surprise that he is a top-10 player in both birdies per round and scoring average. The playoff loss to Rahm last week actually helps DJ's value this week as a win would have had him much shorter than his current 6 to 1 position. We already knew Johnson was the best player in the world when he had it all going, and it appears that that is the case now, so ride the hot hand.
Hideki Matsuyama (20 to 1, without starting scores)
Matsuyama was impressive at Olympia Fields en route to a T3, and only he and Dustin Johnson were able to post three rounds in the sixties. Hideki has three top-10s at East Lake, all coming since 2016, and has shot 66 or better in four of his last eight rounds here. This course is a ball-striking challenge, and Matsuyama enters the week ranked 2nd in tee-to-green performance and 4th in strokes gained with approach shots. The putter has been rather average, but he still makes enough to net the 12th best scoring average and has the clutch ability as his scrambling rate is 22nd. At 28 years old, Matsuyama has that right mix of ability and experience working for him. A good week on the greens at a familiar course should have him in reach of the lead come Sunday.
Billy Horschel (40 to 1, without starting scores)
Horschel is the last man in the field and may not have a great chance to erase a ten shot deficit to win his second FedExCup, but I think he is a good value to be the best for just this week based on his experience at East Lake. In only three Tour Championship appearances, Billy has a win, a second, and a T7, shooting at least one round of 66 or better in all three years. His career scoring average at East Lake sits at 67.8, and with literally nothing to lose, Horschel gets to go out and free wheel his way around a familiar course. Billy is one of the better putters in the field, ranking 23rd in strokes gained and 20th in total putting. There are few standout stats on the sheet, but Horschel is also without a true weakness in his game and tends to do well when a course can test all facets of a player's game. East Lake certainly does that, including providing a test for player patience and the mental game. Horschel checks those boxes as well and should greatly improve on his starting position.
BET YOUR TOUR CHAMPIONSHIP PICKS FOR FREE BY TAKING ADVANTAGE OF A 100% REAL CASH BONUS ON YOUR FIRST DEPOSIT OF $100 TO $300 AT MYBOOKIE!
Head-to-Head Matches
Picks to win based on predicted scores after all four rounds. Check with your favorite online betting site for single round matches and a variety of prop bets. All head-to-head matches for this week include the starting scores associated with the FedExCup standings.
Bryson DeChambeau (-120) v. Rory McIlory (-110) (pick to win: McIlroy)
It's a very football-like week on the Tour, at least from a betting standpoint, as this match essentially has Bryson as a 1-point underdog considering he is starting a stroke ahead at 4-under while Rory is a 3-under par. I'm picking Rory to erase that small spread as he is 2-1 against Bryson in the last three events overall and 2-0 at East Lake in the previous two Tour Championships. DeChambeau has four rounds of 70 or worse in his last eight trips around East Lake, while McIlory has failed to break 70 just once over that same span. DeChambeau may yet solve the puzzle at this course, but for now, McIlroy has the edge in experience. Rory is also one of the few that can go toe-to-toe with Bryson off-the-tee, and it is Rory that winds up the better tee-to-green player overall. Bryson is a bit better on the greens, but we have all seen Rory dominate with the putter on many occasions, including at East Lake. Look for McIlroy to push two or three strokes past DeChambeau over the weekend and get the W.
Collin Morikawa (-155) v. Daniel Berger (+120) (pick to win: Berger)
Morikawa starts one stroke ahead of Berger here, but I think Daniel has an excellent chance to win this outright considering he is 2-2 against Morikawa over the last four events, and Collin has fallen off slightly since winning at the PGA. This will also be Morikawa's first start at East Lake, giving Berger the course familiarity edge despite running mid-pack in all three of his previous appearances. Neither player is long by Tour standards, but Berger is the longer driver, which could prove meaningful as both players hit a nearly identical amount of fairways. Berger is over 100 spots ahead when it comes to strokes gained putting and ranks 4th in scoring with Collin back at 16th. That isn't a huge disparity, but Berger has been able to be the more consistent scorer, including leading the Tour in scrambling, while Morikawa has been the more volatile player. Morikawa showed that he could beat the best on the biggest stage, but he isn't immune to a bit of a backslide after a career-defining win, and Berger will not beat himself so that one stroke spread doesn't have me worried.
Good luck and good golf!