Boston Red Sox vs. Toronto Blue Jays Pick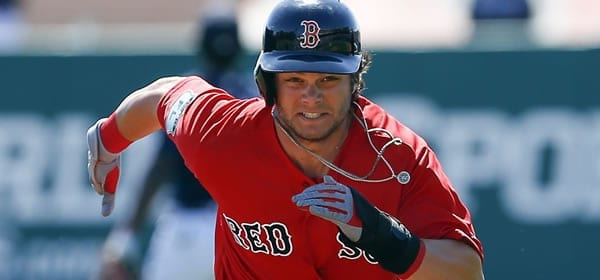 Boston Red Sox (25-23) at Toronto Blue Jays (20-28)
When: 7 p.m., Wednesday, May 22
Where: Rogers Centre, Toronto
Opening Line: BOS -151/TOR +139
Runline: Red Sox -1.5/Blue Jays +1.5
Total: 9.5
Starting Pitchers: Rick Porcello, Red Sox, (3-4, 4.80 ERA, 1.40 WHIP) vs. Aaron Sanchez, Blue Jays (3-4, 3.88 ERA, 1.51 WHIP)
Putting a Jolt in the Jays
Well, where did that burst of power come from? The Blue Jays have been the lightest-hitting team in the American League this year, and as the Blue Jay beat writers have helpfully pointed out, Toronto's lineup has hit just 21 points better than the New York Mets' pitching staff. Any time your 1 through 8 is even close to the pitchers on another club, you're doing something wrong.
But Toronto struck late and struck often against the Red Sox, riding two home runs from Rowdy Tellez to crush Boston in a 10-3 rout. That Tellez did the damage was a big shock, as he's been pretty powerless during May. After homering in the first game of the month in Anaheim, Tellez hadn't hit a ball out in 54 at-bats. He did it in consecutive at-bats against the Sox, which can't be comforting to the defending world champions.
Holiday Hijinks
Being a distracted team didn't hurt Toronto on Tuesday, but the facts remain that the Victoria Day fiasco for the team is still a distraction. While we gear up for Memorial Day south of the 49th parallel, Canada celebrated Victoria Day on Monday, and the Blue Jays stepped into a PR nightmare when manager Charlie Montoyo, who is Puerto Rican and had never before experienced Victoria Day (while he played for Montreal, he only did so in the month of September of 1993), benched star Vladimir Guerrero Jr., thinking that the youngster needed to get a day off and take some well-needed rest.
Never Risk Too Much betting Baseball Moneylines
Well, the Jays' fan base was rather ticked off by that move, and it's a dark cloud that's still hanging over the team. That's the environment that Aaron Sanchez gets to pitch in, and that's not what he needs right now. He failed to get to the fourth inning when blister problems arose, and he hasn't been that effective in May anyway, giving up five runs to both the White Sox and the Angels, neither of whom will win any prizes for their offensive attacks. A negative atmosphere could be a serious problem.
TIRED OF YOUR CREDIT CARD NOT WORKING AT SPORTSBOOKS? IT WILL AT MYBOOKIE+ GET a $1000 Free Play!
Resurgent Rick
Porcello has improved his fortunes quite a bit as of late, even if he did lose his most recent start to Houston. Considering he got torched for 16 runs in his first two starts of the year, there's nothing at all wrong with giving up two runs in seven innings to the Astros. Before that start, Boston had won five straight games where he had pitched, and only one was decided by two runs or less. If he can pitch like that against Toronto, the Red Sox should do enough to get him a win.
The Historicals
The teams are 2-2 against each other this year, and each has won a game in the other club's stadium. For the past two years, this series has been virtually all Boston, as the Red Sox have a 30-12 record against Toronto since 2016, when the Jays eked out a 10-9 season series win over Boston. But that's what happens when one team goes on to win two AL East crowns and a World Series and the other slips to the back of the pack — or would have if not for the Orioles.
Betting Trends
The Red Sox are 6-1 in their past seven when they allowed five or more runs in the previous game.
The Blue Jays are 0-6 in their past six games following a win.
The over is 6-0 in the Red Sox's past six games against a team with a losing record.
The over is 6-1 in the Blue Jays' past seven games against their own division.
Weather Report
The temperature is supposed to be 52 degrees at first pitch, but the Blue Jays will likely close the roof of the Rogers Center, making the temperature a moot point.
Dan's pick
Consistency, thy name is not Toronto. Actually, this stretch of three wins in five is the best the Blue Jays have done in May, which says a lot about how poor Toronto's performance in the second month of the season has been. Toronto is simply not a good baseball team, and they're not much of a team at home either. Your home ground is supposed to be a fortress, but the Jays are 9-14 in Canada this season, good for the third-worst home record in the majors. When you're about as bad at home as Baltimore and Miami are, something's going wrong, and that's before factoring in the wounds the Jays opened up by benching Guerrero Jr.
It's too much for me. Give me the Red Sox to bounce back with a win.
Who else wants $60 of FREE member picks & predictions?
(NO commitments. NO Credit Card. NO Salesman.)