[et_pb_dcsbcm_divi_breadcrumbs_module hide_homebreadcrumb="off" homebreadcrumbtext="Home" separator="sep-raquo" hide_currentbreadcrumb="off" homebreadcrumborientation="left" _builder_version="3.8″ fontsbreadcrumbs_font="Lato||||||||" fontsbreadcrumbs_text_color="#000000″ fontsbreadcrumbs_font_size="15px" fontsbreadcrumbs_line_height="16px" fontsseperator_font="||||||||" fontsbreadcrumblinks_font="||||||||" fontsbreadcrumblinks_text_color="#2567cf" custom_margin="25px|||" custom_margin_phone="30px|||" custom_margin_last_edited="off|desktop" custom_css_main_element="font-family: Helvetica Regular;" global_module="3641″ saved_tabs="all"][/et_pb_dcsbcm_divi_breadcrumbs_module]
Brewers at Cubs Game Prediction 9/10/18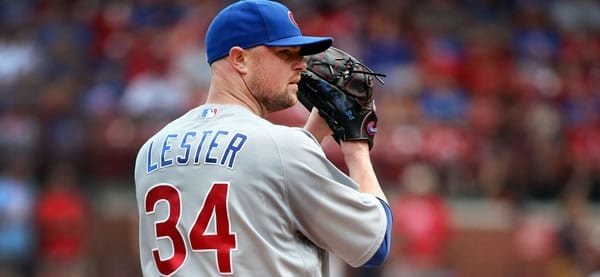 Milwaukee Brewers at Chicago Cubs 9/10/18
Time: 8:05 PM ET
Where: Wrigley Field, Chicago, IL
Listed Pitchers: Wade Miley (Mil) & Jon Lester (Chic)
TV: FS Wisconsin, NBCS Chicago
Moneyline: Brewers +125/Cubs -135
Over/Under: NA
The NL Central race tightened up over the weekend, as Milwaukee closed in on the Cubs. Now the teams meet for a crucial three-game series at the Friendly Confines. How are we playing Monday's series opener with our daily free MLB picks?
MLB Betting Line
Monday's MLB betting odds opened Chicago at around -140 for this game, with an over/under yet to be determined. The early betting action then leaned toward Milwaukee, dropping that line to -135.
The Cubbies could also be found getting around +120 giving the run and a half on the MLB run line.
Set-Up
The Brewers just swept a three-game series at home from San Francisco over the weekend, winning Sunday 6-3. Milwaukee trailed Sunday 2-1 into the bottom of the sixth inning, then got a two-out grand slam from Jonathan Schoop for a 5-2 lead, and hung on from there.
So the Brewers are 6-0 over their last six series and 9-2 over their last 11 games.
Chicago, meanwhile, just dropped two of three games in Washington over the weekend, losing twice Saturday by scores of 10-3 and 6-5. The Cubs then had Sunday's game rained out.
Chicago led that second game Saturday 4-0 early and 5-3 into the bottom of the seventh but coughed it up, as the Nationals rallied with three runs for the victory.
So the Cubs are 0-2 over their last two series and just 5-6 over their last 11 games.
At 83-59 overall Chicago now leads the NL Central by just two games over 82-62 Milwaukee. That's also the race for the best record in the National League.
The Brewers also now lead the NL wild-card race by 2.5 games over second-place St. Louis and by three games over the third-place Dodgers.
The Cubs lead the season series with Milwaukee 10 games to six.
Monday's Starting Arms
Lefty Lester (15-5, 3.53), by our strict standards, is 12/28 on quality starts this season and three for his last four. Eight days ago he held Philadelphia scoreless on eight hits through six innings, and over his previous four starts, he's allowed just four runs through 23 2/3 innings. On the season Chicago is a solid 21-7 with Lester, with overs going 17-10.
In one previous start, this season against the Brewers Lester tossed six innings of three-hit, shutout ball in an 8-0 Cubs win back in April.
Fellow southpaw Miley (3-2, 2.12) is 6/12 on quality starts this year, and two for his last two. Last Tuesday he limited this Chicago team to one run and three hits through six innings, and just before that he held Cincinnati to one run through 7 1/3 innings. On the year Milwaukee is 8-4 with Miley, with overs going 7-5.
We'll give Lester our handicapping check-mark for this pitching match-up, but the Brewers have won Miley's last three starts. So it's close.
Monday's Batting Splits
Milwaukee owns a .243/.315/.399 batting average/OBP/slugging percentage split against left-handed pitching this season.
The Cubs own a .264/.338/.406 split against lefties.
We gotta give Chicago a short edge in the splits with the sticks for Monday.
The Bullpens
The Brewers bullpen owns a 3.77 ERA and a 1.30 WHIP.
The Cubs pen owns a 3.39 ERA and a 1.29 WHIP.
We'll give Chicago the edge in the bullpen comparison, too.
Totals Report
Unders are 36-31 in games played at Wrigley Field this year, which are averaging 9.5 total runs per.
Overs are 5-0 over Chicago's last five games.
Unders are 11-5 in Brewers-Cubs games this season.
Free MLB Picks
Chicago is 19-11 this year against left-handed starters, Milwaukee 20-18. Also, the Cubs get all three of our fundamental baseball handicapping check-marks. The Brewers may be the hotter of the two teams at the moment, but we're going with the Cubbies for our free MLB pick for Monday.
<div class="widget105"><!-- [et_pb_line_break_holder] --><h4 class="baseball">Baseball Sportsbooks</h4><!-- [et_pb_line_break_holder] --><table id="dimeline"><!-- [et_pb_line_break_holder] --> <tr><!-- [et_pb_line_break_holder] --> <th></th><!-- [et_pb_line_break_holder] --> <th width="110px">10¢ to:</th><!-- [et_pb_line_break_holder] --> <th width="110px">20¢ to:</th><!-- [et_pb_line_break_holder] --> </tr><!-- [et_pb_line_break_holder] --> <tr><!-- [et_pb_line_break_holder] --> <td><div class="col1"><a href="https://record.commission.bz/_BhTQDVOVie23_O3IiMN7EWNd7ZgqdRLk/1/"><!-- [et_pb_line_break_holder] --> <img src="https://www.predictem.com/wp-content/uploads/2018/06/SportsBettingDark.png" width="150" alt="SportsBetting" /></a><!-- [et_pb_line_break_holder] --> </div></td><!-- [et_pb_line_break_holder] --> <td>-200</td><!-- [et_pb_line_break_holder] --> <td>-279</td><!-- [et_pb_line_break_holder] --> </tr><!-- [et_pb_line_break_holder] --> <tr><!-- [et_pb_line_break_holder] --> <td><div class="col1"><a href="https://www.predictem.com/betting-sites/heritage-sportsbook/"><img src="https://www.predictem.com/wp-content/uploads/2018/06/heritage-xs.png" width="150" alt="Heritage" /></a></div></td><!-- [et_pb_line_break_holder] --> <td>-200</td><!-- [et_pb_line_break_holder] --> <td>-240</td><!-- [et_pb_line_break_holder] --> </tr><!-- [et_pb_line_break_holder] --> <tr><!-- [et_pb_line_break_holder] --> <td><div class="col1"><a href="https://affiliates.5dimes.eu/tracking/Affiliate.aspx?idBook=1&mediaTypeID=220&AffUrlID=80&LandingPageID=2"><img src="https://www.predictem.com/wp-content/uploads/2018/06/5Dimes_sm.png" width="150" alt="5Dimes" /></a></div></td><!-- [et_pb_line_break_holder] --> <td>-195</td><!-- [et_pb_line_break_holder] --> <td>-266</td><!-- [et_pb_line_break_holder] --> </tr><!-- [et_pb_line_break_holder] --></table> <!-- [et_pb_line_break_holder] --><div class="widget-footer"><a href="https://www.predictem.com/best-sportsbooks/mlb-dimeline/">See all Dimeline Sportsbooks</a></div><!-- [et_pb_line_break_holder] --></div><!-- [et_pb_line_break_holder] --><!-- [et_pb_line_break_holder] --><style><!-- [et_pb_line_break_holder] --> #dimeline {border: 0px;}<!-- [et_pb_line_break_holder] --> #dimeline th{color:#000;}<!-- [et_pb_line_break_holder] --> #dimeline td{padding: 2px; text-align: center;}<!-- [et_pb_line_break_holder] --> #dimeline td, #dimeline th{padding: 8px 2px; text-align: center;border-bottom: 1px solid #bbb;}<!-- [et_pb_line_break_holder] --> .img-hover {border: 1px solid #fff; padding:5px}<!-- [et_pb_line_break_holder] --> .img-hover:hover {background: #edeef0; border: 1px solid #008156; margin-top:1px; padding:5px}<!-- [et_pb_line_break_holder] --></style>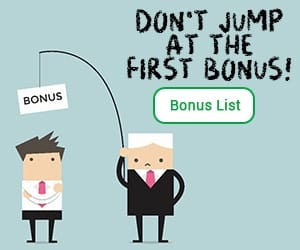 <div style="width:340px; margin: 0 auto;"><!-- [et_pb_line_break_holder] --> <a class="twitter-timeline" data-width="340" data-height="500" data-link-color="#008156" href="https://twitter.com/PredictemPicks?ref_src=twsrc%5Etfw">Tweets by PredictemPicks</a> <script async src="https://platform.twitter.com/widgets.js" charset="utf-8"></script><!-- [et_pb_line_break_holder] --></div>