Bet the Home Dog: Brewers vs. Mets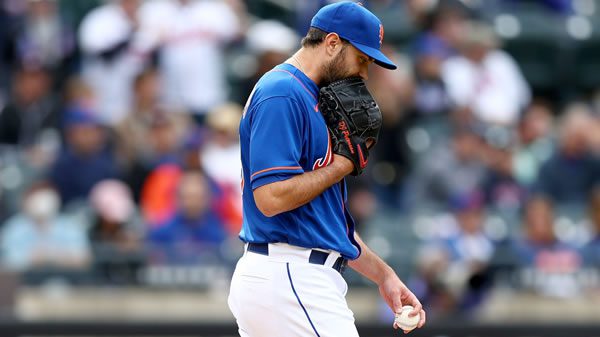 Milwaukee Brewers (34-29) vs. New York Mets (41-22)
When: 7:10 p.m., Wednesday, June 15
Where: Citi Field, New York
Moneyline: MIL -125/NYM +105 (WagerWeb)
Runline: Brewers -1.5/Mets +1.5
Total: 7.5
Starting Pitchers: Corbin Burnes (3-4, 2.48 ERA, 0.96 WHIP) vs. David Peterson (3-0, 3.00 ERA, 1.25 WHIP)
Signs of a Problem?
Corbin Burnes has been great all season, but his past two starts have left a little reason for Brewers fans to be concerned. Usually, an ace pitcher like Burnes has two settings: dominant and disabled. When a pitcher of this quality starts to slip a little bit, it's usually a sign that there's something medically wrong and that pitcher is heading to the DL rather soon. Burnes isn't at that point yet, but if he has another poor showing in a situation where his team really needs a top performance out of him, there's probably a good chance of Milwaukee taking a look to see if something's wrong. Last time out, he got yanked in the fifth inning of an 8-3 loss to Philadelphia, in part because he walked four while allowing three runs to score (although two were unearned). Against San Diego, he was gone in the fourth inning, giving up five runs (all earned) in a 7-0 loss. But in his last May start of the year, he was superb, striking out 11 in seven innings and allowing just two hits and no runs in an 8-0 rout of St. Louis. Milwaukee really needs that version of Burnes back on the slab.
Buried In Hits
The Mets are a rarity in today's game: a team that doesn't mind getting runs a little at a time and letting them pile up. Most teams are far more concerned about hitting home runs and trying to get four bases at once, a description that perfectly fits the Brewers, who rank third in baseball in home runs with 80. But the Mets rank a mere 20th in home runs with 59, an average of less than one long ball per game. Yet New York leads the majors in runs with 320, and they're the only team to knock in more than 300 runs via their good work at the plate. And that's because the Mets don't really have a weak spot in their lineup; they simply take what the defense is willing to let them have and manufacture the run however they need to get it across. The Mets do rank second in the majors in triples, but for the most part, this isn't a team that ranks all that highly in terms of power. This is a team that thinks ahead and will do whatever it takes to push runs across.
Eastern Seaboard Problems
Given how the teams in the NL East have beaten up on the Brewers this past week, it would seem that the last thing Milwaukee wants to see is another team from the division on the schedule. That proved to hold up again, as the Brewers got shut out for the fourth time over the course of 10 games, showing just how inept the Brewers have been since June began. Losing to Philadelphia is one thing, as the Phillies might be a playoff team when all is said and done. But having Washington score 20 runs on you in a three-game series suggests that something has to change, and when the lineup just isn't producing properly the way the Brewers have been, it's kind of hard to have much success. The Brewers are in much better shape than the Mets in one area: putting the ball out of the park. But even that has its own issues, as Milwaukee might rank third in the majors with 80 yet has managed two runs or less in five of its past ten games. Basically, either the Brewers launch a few out of the park, or, likely, they're not going to do much scoring.
Betting Trends
The Brewers are 1-5 in their past six road games.
The Brewers are 1-7 in their past eight games against the NL East.
The Mets are 4-0 in their past four games as a home underdog.
The Mets are 12-5 in their past 17 games overall.
The over is 4-1 in the Brewers' past five games.
The over is 4-1 in the Brewers' past five against the NL East.
The over is 7-2 in the Mets' past nine home games.
The over is 8-3 in the Mets' past 11 games against a right-hander.
The Brewers have just one win in their past five visits to New York
The under is 4-0 in the past four meetings in New York.
Weather Report
The wind could favor the over, as temperatures will sit at 74 degrees at first pitch with a 13-miles per hour wind blowing to the left foul pole.
Dan's pick
Normally, you'd be crazy to pass on getting Burnes and paying such little juice. But with the two recent starts that caused him to get chased early, I think there's more than meets the eye here. The Mets are the healthier team, and Burnes is likely to have some trouble keeping runners off base in this one. That's enough to get me to back the Mets.
MLB Betting Guide
New to betting on baseball? We've got you covered! Our comprehensive how to bet on baseball article explains all the different types of wagers offered at the sportsbooks including money lines, over/unders, run lines, parlays and more! Also get tips and strategies to increase your odds of beating the bookies!