[et_pb_dcsbcm_divi_breadcrumbs_module hide_homebreadcrumb="off" homebreadcrumbtext="Home" separator="sep-raquo" hide_currentbreadcrumb="off" homebreadcrumborientation="left" _builder_version="3.8″ fontsbreadcrumbs_font="Lato||||||||" fontsbreadcrumbs_text_color="#000000″ fontsbreadcrumbs_font_size="15px" fontsbreadcrumbs_line_height="16px" fontsseperator_font="||||||||" fontsbreadcrumblinks_font="||||||||" fontsbreadcrumblinks_text_color="#2567cf" custom_margin="25px|||" custom_margin_phone="30px|||" custom_margin_last_edited="off|desktop" custom_css_main_element="font-family: Helvetica Regular;" global_module="3641″ saved_tabs="all"][/et_pb_dcsbcm_divi_breadcrumbs_module]
Cleveland Indians at Boston Red Sox Pick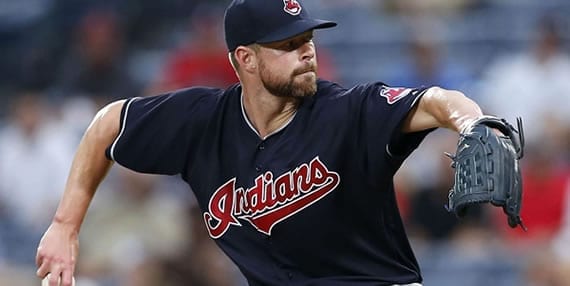 Moneyline:
Cleveland -105/Boston -105
Over/Under:
8.5
American League division leaders clash when the Indians and Red Sox open a four-game series at Fenway Park Monday night. How are we playing this game with our daily free MLB picks?
MLB Betting Line
Monday's MLB betting odds opened this game at right around a pick 'em, with a total of 8.5 runs. In early betting action, most books then dropped the hook from that total.
Monday Set-Up
Cleveland just took two of three games at home from Baltimore over the weekend, winning Sunday's series rubber match 8-0. The Indians won that series opener Friday night 2-1 as ridiculous -345 favorites on the MLB betting line, lost Saturday 4-2 at -185 but won Sunday at -245.
So Cleveland is 7-1 over its last eight games and 14-4 over its previous 18. At 71-52 overall the Indians lead the AL Central by 12 games over second-place Minnesota, but they trail Houston by 3.5 games in the battle for the No. 2 seed in the upcoming American League playoffs.
Boston, meanwhile, just took two of three games at home from Tampa Bay over the weekend, missing out on the sweep by losing Sunday 2-0. The Sox won Friday 7-3 at -180 and Saturday 5-2 at -200, but Sunday's loss at -190 wiped out most of those profits.
Even with Sunday's loss the Sox are 7-2 over their last nine games and 37-10 over their last 47. At 88-37 overall Boston leads the AL East and the battle for the best record in the American League by 9.5 games over the second-place Yankees.
It's hard to believe, but this series is the first encounter between these two teams this season. Last year the Sox took four of seven games from the Tribe.
On the personnel front, Cleveland is without DH Edwin Encarnacion, who's still on the DL with a sore arm/hand.
Monday's Mound Match-Up
Porcello (15-5, 4.04), by our strict standards, is 16/25 on quality starts this season, although he's been running hot/cold as of late. Last Tuesday he held Philadelphia to one run and two hits through seven innings, with 10 strikeouts, but just before that he gave up seven runs in four innings against Toronto. And it goes like that for his last six outings. On the season the Red Sox are 17-8 with Porcello, with overs going 14-9.
This will be Porcello's first start against the Indians since he took a loss in an AL divisional-round playoff series in 2016.
Kluber (15-6, 2.68) is 19/25 on quality starts this year, and three for his last four. Last Tuesday he held Cincinnati to one run and five hits through seven innings, and over his previous four starts, he's allowed six runs and 20 hits through 30 1/3 innings. On the year Cleveland is 16-9 with Kluber, with overs going 16-8.
In one start last year against Boston Kluber gave up two runs and four hits through 7 2/3 innings, with 12 whiffs, although the Indians eventually lost that game 6-1.
We're giving Kluber and the Tribe our handicapping check-mark for this pitching match-up.
Monday's Batting Splits
Cleveland ranks sixth in the Majors this year against right-handed pitching with a .256 team batting average, sixth with a .328 team OBP and fourth with a .445 team slugging percentage.
Boston ranks No. 1 against RHP with a .271 BA, second with a .339 OBP and No. 1 with a .476 slugging percentage.
We'll give the Sox the edge with the sticks for Monday.
The Bullpens
The Indians bullpen ranks 27th in the ML with a 4.82 ERA and 14th with a 1.29 WHIP. This unit only had to throw seven innings total over the weekend.
The Boston pen ranks fifth in ERA at 3.33 and ninth in WHIP at 1.25. This unit threw 10 1/3 innings over the weekend.
The Sox get the check-mark in the comparison of the bullpens.
Totals Report
Unders are 31-25 in games played at Fenway Park this year, even though Sox home games are averaging 9.4 total runs per.
Unders are 4-0 in Cleveland's last four games.
Unders are 5-2-1 in Boston's last eight games.
Free MLB Picks
The Indians may get our check-mark in the pitching match-up, but Boston gets the other two. Also, Cleveland is just 1-6 this season when Kluber is favored by -170 or less, meaning he's had a tough time against quality opponents. And finally, the Sox haven't lost back-to-back games in two months. We're not exactly going out on a limb here, but we are betting Boston Monday night. Editors Note: If you're not betting at sportsbook that offers dime line betting you're potentially wasting money on every bet. Check out our list of top sportsbooks for baseball betting and football too!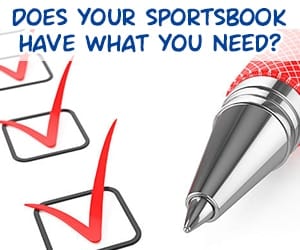 <div class="widget105"><!-- [et_pb_line_break_holder] --><h4 class="baseball">Baseball Sportsbooks</h4><!-- [et_pb_line_break_holder] --><table id="dimeline"><!-- [et_pb_line_break_holder] --> <tr><!-- [et_pb_line_break_holder] --> <th></th><!-- [et_pb_line_break_holder] --> <th width="110px">10¢ to:</th><!-- [et_pb_line_break_holder] --> <th width="110px">20¢ to:</th><!-- [et_pb_line_break_holder] --> </tr><!-- [et_pb_line_break_holder] --> <tr><!-- [et_pb_line_break_holder] --> <td><div class="col1"><a href="https://record.commission.bz/_BhTQDVOVie23_O3IiMN7EWNd7ZgqdRLk/1/"><!-- [et_pb_line_break_holder] --> <img src="https://www.predictem.com/wp-content/uploads/2018/06/SportsBettingDark.png" width="150" alt="SportsBetting" /></a><!-- [et_pb_line_break_holder] --> </div></td><!-- [et_pb_line_break_holder] --> <td>-200</td><!-- [et_pb_line_break_holder] --> <td>-279</td><!-- [et_pb_line_break_holder] --> </tr><!-- [et_pb_line_break_holder] --> <tr><!-- [et_pb_line_break_holder] --> <td><div class="col1"><a href="https://www.predictem.com/betting-sites/betonline-ag/"><img src="https://www.predictem.com/wp-content/uploads/2018/06/betonline-xs.png" width="150" alt="Heritage" /></a></div></td><!-- [et_pb_line_break_holder] --> <td>-200</td><!-- [et_pb_line_break_holder] --> <td>-270</td><!-- [et_pb_line_break_holder] --> </tr><!-- [et_pb_line_break_holder] --> <tr><!-- [et_pb_line_break_holder] --> <td><div class="col1"><a href="https://affiliates.5dimes.eu/tracking/Affiliate.aspx?idBook=1&mediaTypeID=220&AffUrlID=80&LandingPageID=2"><img src="https://www.predictem.com/wp-content/uploads/2018/06/5Dimes_sm.png" width="150" alt="5Dimes" /></a></div></td><!-- [et_pb_line_break_holder] --> <td>-195</td><!-- [et_pb_line_break_holder] --> <td>-266</td><!-- [et_pb_line_break_holder] --> </tr><!-- [et_pb_line_break_holder] --></table> <!-- [et_pb_line_break_holder] --><div class="widget-footer"><a href="https://www.predictem.com/best-sportsbooks/mlb-dimeline/">See all Dimeline Sportsbooks</a></div><!-- [et_pb_line_break_holder] --></div><!-- [et_pb_line_break_holder] --><!-- [et_pb_line_break_holder] --><style><!-- [et_pb_line_break_holder] --> #dimeline {border: 0px;}<!-- [et_pb_line_break_holder] --> #dimeline th{color:#000;}<!-- [et_pb_line_break_holder] --> #dimeline td{padding: 2px; text-align: center;}<!-- [et_pb_line_break_holder] --> #dimeline td, #dimeline th{padding: 8px 2px; text-align: center;border-bottom: 1px solid #bbb;}<!-- [et_pb_line_break_holder] --> .img-hover {border: 1px solid #fff; padding:5px}<!-- [et_pb_line_break_holder] --> .img-hover:hover {background: #edeef0; border: 1px solid #008156; margin-top:1px; padding:5px}<!-- [et_pb_line_break_holder] --></style>