[et_pb_dcsbcm_divi_breadcrumbs_module hide_homebreadcrumb="off" homebreadcrumbtext="Home" separator="sep-raquo" hide_currentbreadcrumb="off" homebreadcrumborientation="left" _builder_version="3.8″ fontsbreadcrumbs_font="Lato||||||||" fontsbreadcrumbs_text_color="#000000″ fontsbreadcrumbs_font_size="15px" fontsbreadcrumbs_line_height="16px" fontsseperator_font="||||||||" fontsbreadcrumblinks_font="||||||||" fontsbreadcrumblinks_text_color="#2567cf" custom_margin="25px|||" custom_margin_phone="30px|||" custom_margin_last_edited="off|desktop" custom_css_main_element="font-family: Helvetica Regular;" global_module="3641″ saved_tabs="all"][/et_pb_dcsbcm_divi_breadcrumbs_module]
Prediction: Cleveland Indians at Tampa Bay Rays (9/12/18)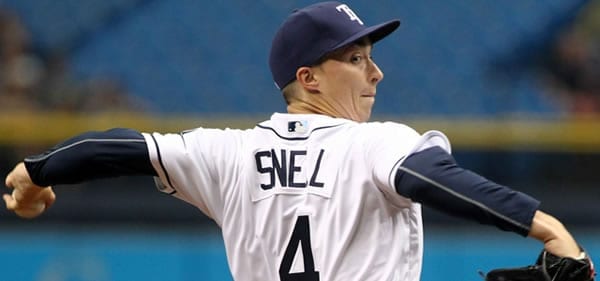 Cleveland Indians at Tampa Bay Rays (9/12/18)
Time: 1:10 PM ET
Where: Tropicana Field. St. Petersburg, Florida.
Listed Pitchers: Carrasco (CLE) & Snell (TB)
TV: Sportstime Ohio & FOX Sports Sun
Moneyline: Cleveland (-105) / Tampa Bay (-115)
Over/Under: 7
The third and final game of a three-game set between Cleveland and Tampa Bay will be decided tomorrow afternoon at the Trop. Tampa Bay won Monday, and Cleveland won last night so this one will be the series decider. In five meetings this season, Tampa Bay leads the series 3-2, but the score is tied at 17 apiece. Wednesday afternoon's game will be the sixth and final regular season meeting between these two clubs. The Indians are playoff bound, while the Rays would need a miracle for their postseason aspirations to come to fruition.
Game No. 2
Tuesday night's game at the Trop was a pitching-duel, no doubt. The only runs scored were solo-shots by Cleveland Catcher Yan Gomes (.259 AVG., 14 HR, 43 RBI & .308 OBP) and Designated-hitter Edwin Encarnacion (.236 AVG., 30 HR, 96 RBI & .323 OBP). Tampa Bay's Tyler Glasnow (0-4, 4.48 ERA & 1.27 WHIP) pitched well, allowing just two earned runs on six hits over seven innings. However, the night belonged to Cleveland's Shane Bieber (10-3, 4.32 ERA & 1.33 WHIP). Bieber gave up zero runs and only three hits across 6 2/3 innings, striking out 11 while allowing three walks. With the victory, Bieber's won four of his last five starts. Cody Allen (4-6, 4.10 ERA & 1.32 WHIP) threw one scoreless inning to earn his 27th save of the season, sealing the 2-0 "W" for the Tribe.
Indians own the Central
With 17 games remaining, the Cleveland Indians have a commanding 15.5 game lead in the American League Central Division Standings over Minnesota. First place and a playoff-berth are all but locked up, so the Tribe don't have a whole lot to play for in the regular season anymore. Consequently, Terry Francona let it be known that Corey Kluber will be forgoing his next start to rest up for the playoffs. That's a smart decision by the savvy veteran manager. There is no sense in injuring any of your key players in meaningless games, with the playoffs right around the corner.
Cleveland has been mediocre lately, going 5-5 (.500) in their last ten decisions. Overall, the Tribe has accrued an 82-63 (.566) record this year. The Indians rank in the top third of the AL in runs scored (728 – 3rd), runs allowed (586 – 4th) and run-differential (+142 – 4th). On the road, the Tribe's 38-35 (.521) this season.
Rays get a dose of their own medicine
Over the past month, Tampa Bay's been stinging their opponents with regularity. The Rays are one of the hottest teams in MLB, going 17-4 (.810) in their last 21 games. Tuesday night's 2-0 loss to Cleveland snapped a four-game winning streak. Consequently, Tampa Bay owns a 79-65 (.549) record this year. They're in third place in the stacked AL East Standings, 19.5 games behind division-leading Boston. Tampa Bay's 8.5 games behind Oakland for the second and final AL Wild Card spot with just 18 games remaining in their regular season schedule.
Despite having a low payroll per usual, the Rays still managed to find a way to be successful. Being 14 games above .500 is a testament to their outstanding rotation. The Rays have allowed just 566 runs which is third-best in the American League behind juggernauts Boston and Houston. Tampa Bay's +61 run-differential ranks sixth in the AL, but they've been held back by their lack of offensive production. Their bats have plated 627 runs this year, which ranks 10th in the AL. Tampa Bay's 45-25 (.643) home record is tied for third-best in MLB with the Chicago Cubs. Only the New York Yankees and Boston Red Sox have better home records than the Rays.
Carrasco vs. Snell
Carlos Carrasco (16-8, 3.41 ERA & 1.12 WHIP) is the scheduled starter for the visiting Tribe Wednesday afternoon. The veteran right-hander is Cleveland's solid number-two starter, and he's pitched well this season. However, in his last four starts, Carrasco's gone 1-2 with a 3.93 ERA and 1.31 WHIP. On September 2nd, Carrasco pitched 6.1 innings against the Rays at Progressive Field in Cleveland, Ohio. He got roughed up for five earned runs on nine hits, allowing two homers in the process. Carrasco earned the loss in an eventual 6-4 Tampa Bay victory. In 14 road starts this season, Carrasco's 7-4 with a 2.81 ERA and 1.00 WHIP. Against the Rays, Carrasco is 0-1 with a 7.38 ERA and 1.80 WHIP this year.
It's safe to say that young Blake Snell has earned the right to be called the ace of the Rays staff this season. Indeed, it's been a breakout year for the lanky lefty as he's gone 18-5 with a 2.06 ERA and 1.01 WHIP. Snell's been on fire, winning six consecutive starts while posting a 1.32 ERA and 0.76 WHIP. On September 1st, Snell allowed one earned run across 6.2 innings at Cleveland in an eventual 5-3 win. In three career starts versus Cleveland, Snell's 1-1 with a 1.88 ERA and 1.30 WHIP. This year, Snell's 1-0 with a 1.45 ERA and 1.45 WHIP against the Tribe. Nobody's been better at home than Snell this season. In 12 starts at Tropicana Field, Snell's 9-1 with a 1.23 ERA and 0.88 WHIP.
Where's the value?
In Snell we trust. Only a fool would pick against Snell at home this season, and momma didn't raise no fool. It doesn't hurt that the Rays as a whole have been phenomenal lately either. Tampa Bay's won 17 of their last 21, and they're trying to win all 18 games they have left to make miracles happen. Their playoff hopes are all but dashed, but they're not going to throw in the towel. Cleveland's already locked into a playoff spot, with a stranglehold on the AL Central Division. Oddsmakers believe this one's basically a toss-up. If we take Tampa Bay (-115) on the money line, the Rays would need to win 53.5% of the time to make betting on them profitable. According to my calculations, the Rays have a 66.4% chance to win this game at the Trop. Consequently, we have a nice 12.9% edge against the number taking Tampa on the money line.
Editor's Note: Get solid baseball lines a generous new player bonus and huge bet limits at SportsBetting.ag.
<aside><div class="widget105"><!-- [et_pb_line_break_holder] --><h4 class="baseball">MLB 10¢ Sportsbooks</h4><!-- [et_pb_line_break_holder] --><table id="dimeline"><!-- [et_pb_line_break_holder] --> <tr><!-- [et_pb_line_break_holder] --> <th></th><!-- [et_pb_line_break_holder] --> <th width="110px">10¢ to:</th><!-- [et_pb_line_break_holder] --> <th width="110px">20¢ to:</th><!-- [et_pb_line_break_holder] --> </tr><!-- [et_pb_line_break_holder] --> <tr><!-- [et_pb_line_break_holder] --> <td><div class="col1"><a href="https://www.predictem.com/out/Sportsbetting"><!-- [et_pb_line_break_holder] --> <img src="https://www.predictem.com/wp-content/uploads/2018/06/SportsBettingDark.png" width="150" alt="SportsBetting" /></a><!-- [et_pb_line_break_holder] --> </div></td><!-- [et_pb_line_break_holder] --> <td>-200</td><!-- [et_pb_line_break_holder] --> <td>-279</td><!-- [et_pb_line_break_holder] --> </tr><!-- [et_pb_line_break_holder] --> <tr><!-- [et_pb_line_break_holder] --> <td><div class="col1"><a href="https://www.predictem.com/out/Betonline"><img src="https://www.predictem.com/wp-content/uploads/2018/06/betonline-xs.png" width="150" alt="BetOnline" /></a></div></td><!-- [et_pb_line_break_holder] --> <td>-200</td><!-- [et_pb_line_break_holder] --> <td>-270</td><!-- [et_pb_line_break_holder] --> </tr><!-- [et_pb_line_break_holder] --> <tr><!-- [et_pb_line_break_holder] --> <td><div class="col1"><a href="https://www.predictem.com/out/5Dimes"><img src="https://www.predictem.com/wp-content/uploads/2018/06/5Dimes_sm.png" width="150" alt="5Dimes" /></a></div></td><!-- [et_pb_line_break_holder] --> <td>-195</td><!-- [et_pb_line_break_holder] --> <td>-266</td><!-- [et_pb_line_break_holder] --> </tr><!-- [et_pb_line_break_holder] --></table> <!-- [et_pb_line_break_holder] --><div class="widget-footer"><a href="https://www.predictem.com/best-sportsbooks/mlb-dimeline/">See all Dimeline Sportsbooks</a></div><!-- [et_pb_line_break_holder] --> </div></aside><!-- [et_pb_line_break_holder] --><!-- [et_pb_line_break_holder] --><style><!-- [et_pb_line_break_holder] --> #dimeline {border: 0px;}<!-- [et_pb_line_break_holder] --> #dimeline th{color:#000;}<!-- [et_pb_line_break_holder] --> #dimeline td{padding: 2px; text-align: center;}<!-- [et_pb_line_break_holder] --> #dimeline td, #dimeline th{padding: 8px 2px; text-align: center;border-bottom: 1px solid #bbb;}<!-- [et_pb_line_break_holder] --> .img-hover {border: 1px solid #fff; padding:5px}<!-- [et_pb_line_break_holder] --> .img-hover:hover {background: #edeef0; border: 1px solid #008156; margin-top:1px; padding:5px}<!-- [et_pb_line_break_holder] --></style>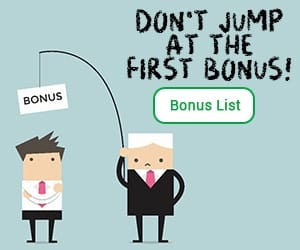 <div style="width:340px; margin: 0 auto;"><!-- [et_pb_line_break_holder] --> <a class="twitter-timeline" data-width="340" data-height="500" data-link-color="#008156" href="https://twitter.com/PredictemPicks?ref_src=twsrc%5Etfw">Tweets by PredictemPicks</a> <script async src="https://platform.twitter.com/widgets.js" charset="utf-8"></script><!-- [et_pb_line_break_holder] --></div>