[et_pb_dcsbcm_divi_breadcrumbs_module hide_homebreadcrumb="off" homebreadcrumbtext="Home" separator="sep-raquo" hide_currentbreadcrumb="off" homebreadcrumborientation="left" _builder_version="3.8″ fontsbreadcrumbs_font="Lato||||||||" fontsbreadcrumbs_text_color="#000000″ fontsbreadcrumbs_font_size="15px" fontsbreadcrumbs_line_height="16px" fontsseperator_font="||||||||" fontsbreadcrumblinks_font="||||||||" fontsbreadcrumblinks_text_color="#2567cf" custom_margin="25px|||" custom_margin_phone="30px|||" custom_margin_last_edited="off|desktop" custom_css_main_element="font-family: Helvetica Regular;" global_module="3641″ saved_tabs="all"][/et_pb_dcsbcm_divi_breadcrumbs_module]
Dodgers Versus A's Series Opener Pick
Event: Dodgers vs. A's
Date/Time: Aug 7, 2018 at 10:05 PM EDT
Location: Oakland Coliseum
Money Line: LAD – 114 / OAK +104
Total line: 11un -120
By Darin Zank
Golden State playoff contenders collide when the Dodgers and A's open a quick two-game interleague series in Oakland Tuesday night (10:05 ET). See which way are we playing this contest with our daily free MLB picks and check out Bryan Bash's take on this very same game.
The MLB Betting Line
Tuesday's MLB betting odds opened LA and Rich Hill at around -110 over the A's and Sean Manaea, with an over/under of 8 runs. Early MLB betting action then pushed that line about 15 cents, to around -125.
The Dodgers could also be found getting around +135 giving the run and a half on the MLB run line.
Tuesday Set-Up
Los Angeles just dropped two of three games at home to Houston over the weekend, avoiding the sweep with a 3-2 victory Sunday. The Dodgers then had Monday off.
Even with Sunday's win Los Angeles in only 1-2-1 over its last four series and 6-7 over its last 13 games. At 62-51 overall Los Angeles now trails division-leading Arizona by a half-game in the NL West, and sits a half-game back of Atlanta in the battle for the second National League wild-card slot.
Oakland, meanwhile, just swept three games at home from Detroit, winning Sunday's series finale 6-0. The A's then also had Monday off.
With Sunday's victory, Oakland now owns a six-game winning streak. The A's are also a fantastic 12-1-1 over their last 14 series and 33-10 over their last 43 games.
At 67-46 overall Oakland now trails first-place Houston by just 4.5 games in the AL West. The A's also own the second American League wild-card spot, two games clear of Seattle.
These teams split two games in LA back in April.
Tuesday's Arms Battle
Lefty Manaea (10-7, 3.38), by our strict standards, is 12/23 on quality starts this season and three for his last four. Last Wednesday he held Toronto to one run and five hits through six innings of an 8-3 A's victory, and over his previous four starts, he's allowed eight runs through 23 2/3 innings. Oakland is 14-9 with Manaea this year, with the unders going 12-9.
In one career start against the Dodgers, back in April, Manaea gave up two runs and seven hits – including two solo homers – through five innings of a 4-0 A's defeat.
Fellow southpaw Hill (4-4, 3.63) is only 6/14 on quality starts this year, but three for his last three. Last Wednesday he held Milwaukee to two runs – one earned – and six hits through six innings of a 6-4 Los Angeles victory, and over his previous three starts he's held foes to just two ER through 19 innings, with 21 strikeouts. On the season the Dodgers are 7-7 with Hill but 3-0 over his last three starts. Also, the overs are 11-3 with Hill.
This will be Hill's first start against Oakland since 2009 when he was with Baltimore. And for handicapping purposes that might as well be a century ago.
Taking into account recent performances and the idea that A's hitters might be a bit unfamiliar with Hill we're calling this pitching match-up a wash.
Tuesday's Batting Splits
LA ranks 28th in the Majors this year against left-handed pitching with a .224 team batting average, 22nd with a .309 team OBP and 24th with a .381 team slugging percentage. Also, both Matt Kemp and Yasiel Puig are iffy for Tuesday with injuries.
The A's rank 18th against lefties with a .244 BA, 17th with a .319 OBP and eighth with a .418 slugging percentage.
We're giving our handicapping check-mark with the sticks to Oakland.
The Bullpens
The Dodgers bullpen ranks 13th in the ML with a 3.85 ERA and 10th with a 1.25 WHIP.
The A's pen ranks fourth in ERA at 3.31 and sixth in WHIP at 1.23.
We'll give Oakland the edge in the bullpens, too.
Totals Report
The unders are 30-22 in games played at the Oakland Coliseum this year, which are averaging 7.8 total runs per, fourth-lowest among all ML ballparks.
Unders are also 7-2 over the A's last nine games, mainly because Oakland's been getting some great pitching.
Free MLB Picks
We don't subscribe to streak betting theories, but it's never a bad idea to ride a hot outfit. And the line on this game seems to reflect the Dodgers' high-profile status, while the A's are still considered upstarts. We're betting Oakland Tuesday and guys I suggest betting this game at SportsBetting.ag where you can get an extra few bucks with their +107 line on this game.
<div class="widget105"><!-- [et_pb_line_break_holder] --><h4 class="baseball">Baseball Sportsbooks</h4><!-- [et_pb_line_break_holder] --><table id="dimeline"><!-- [et_pb_line_break_holder] --> <tr><!-- [et_pb_line_break_holder] --> <th></th><!-- [et_pb_line_break_holder] --> <th width="110px">10¢ to:</th><!-- [et_pb_line_break_holder] --> <th width="110px">20¢ to:</th><!-- [et_pb_line_break_holder] --> </tr><!-- [et_pb_line_break_holder] --> <tr><!-- [et_pb_line_break_holder] --> <td><div class="col1"><a href="https://record.commission.bz/_BhTQDVOVie23_O3IiMN7EWNd7ZgqdRLk/1/"><!-- [et_pb_line_break_holder] --> <img src="https://www.predictem.com/wp-content/uploads/2018/06/SportsBettingDark.png" width="150" alt="SportsBetting" /></a><!-- [et_pb_line_break_holder] --> </div></td><!-- [et_pb_line_break_holder] --> <td>-200</td><!-- [et_pb_line_break_holder] --> <td>-279</td><!-- [et_pb_line_break_holder] --> </tr><!-- [et_pb_line_break_holder] --> <tr><!-- [et_pb_line_break_holder] --> <td><div class="col1"><a href="https://www.predictem.com/betting-sites/heritage-sportsbook/"><img src="https://www.predictem.com/wp-content/uploads/2018/06/heritage-xs.png" width="150" alt="Heritage" /></a></div></td><!-- [et_pb_line_break_holder] --> <td>-200</td><!-- [et_pb_line_break_holder] --> <td>-240</td><!-- [et_pb_line_break_holder] --> </tr><!-- [et_pb_line_break_holder] --> <tr><!-- [et_pb_line_break_holder] --> <td><div class="col1"><a href="https://affiliates.5dimes.eu/tracking/Affiliate.aspx?idBook=1&mediaTypeID=220&AffUrlID=80&LandingPageID=2"><img src="https://www.predictem.com/wp-content/uploads/2018/06/5Dimes_sm.png" width="150" alt="5Dimes" /></a></div></td><!-- [et_pb_line_break_holder] --> <td>-195</td><!-- [et_pb_line_break_holder] --> <td>-266</td><!-- [et_pb_line_break_holder] --> </tr><!-- [et_pb_line_break_holder] --></table> <!-- [et_pb_line_break_holder] --><div class="widget-footer"><a href="https://www.predictem.com/best-sportsbooks/mlb-dimeline/">See all Dimeline Sportsbooks</a></div><!-- [et_pb_line_break_holder] --></div><!-- [et_pb_line_break_holder] --><!-- [et_pb_line_break_holder] --><style><!-- [et_pb_line_break_holder] --> #dimeline {border: 0px;}<!-- [et_pb_line_break_holder] --> #dimeline th{color:#000;}<!-- [et_pb_line_break_holder] --> #dimeline td{padding: 2px; text-align: center;}<!-- [et_pb_line_break_holder] --> #dimeline td, #dimeline th{padding: 8px 2px; text-align: center;border-bottom: 1px solid #bbb;}<!-- [et_pb_line_break_holder] --> .img-hover {border: 1px solid #fff; padding:5px}<!-- [et_pb_line_break_holder] --> .img-hover:hover {background: #edeef0; border: 1px solid #008156; margin-top:1px; padding:5px}<!-- [et_pb_line_break_holder] --></style>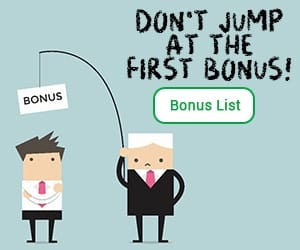 <div style="width:340px; margin: 0 auto;"><!-- [et_pb_line_break_holder] --> <a class="twitter-timeline" data-width="340" data-height="500" data-link-color="#008156" href="https://twitter.com/PredictemPicks?ref_src=twsrc%5Etfw">Tweets by PredictemPicks</a> <script async src="https://platform.twitter.com/widgets.js" charset="utf-8"></script><!-- [et_pb_line_break_holder] --></div>