[et_pb_dcsbcm_divi_breadcrumbs_module hide_homebreadcrumb="off" homebreadcrumbtext="Home" separator="sep-raquo" hide_currentbreadcrumb="off" homebreadcrumborientation="left" _builder_version="3.8″ fontsbreadcrumbs_font="Lato||||||||" fontsbreadcrumbs_text_color="#000000″ fontsbreadcrumbs_font_size="15px" fontsbreadcrumbs_line_height="16px" fontsseperator_font="||||||||" fontsbreadcrumblinks_font="||||||||" fontsbreadcrumblinks_text_color="#2567cf" custom_margin="25px|||" custom_margin_phone="30px|||" custom_margin_last_edited="off|desktop" custom_css_main_element="font-family: Helvetica Regular;" global_module="3641″ saved_tabs="all"][/et_pb_dcsbcm_divi_breadcrumbs_module]
Houston Astros at Los Angels Angels Pick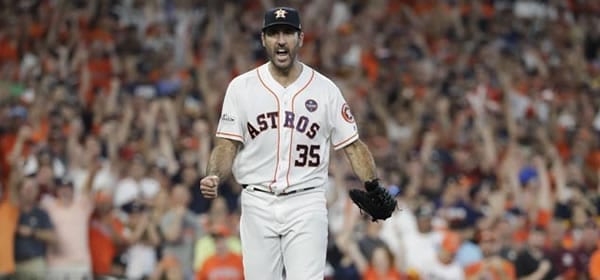 Houston Astros at Los Angels Angels 8/25/18
Time: 9:05 PM ET
Where: Angels Stadium, Anaheim, CA
Listed Pitchers: Justin Verlander (Hous) & Jaime Barria (LA)
TV: FS – West, SportsNet-Southwest
Moneyline: Astros -175/Angels +165
Over/Under: 8
Houston's getting hot again, while the Angels are fading. How are we playing Saturday's AL West battle with our daily free MLB picks?
MLB Betting Line
Saturday's MLB betting odds opened Houston at around -180 over LA, with an over/under of 8 runs. The early betting action then dipped the Astros about a nickel, to around -175 at the better betting sites.
Houston could also be found "getting" around -115 giving the run and a half on the MLB run line.
Set-Up
Houston grabbed the opener of this three-game series Friday night 9-3. The Astros hit three home runs, including a grand salami from Marwin Gonzalez, and got a quality start from Dallas Keuchel on their way to the victory as -130 favorites on the MLB betting line.
Houston now owns a three-game winning streak. At 78-50 overall the Astros lead the AL West by a game and a half over second-place Oakland, and they hold the No. 2 spot in the AL playoff standings.
Meanwhile, the Angels have lost four games in a row and six of their last seven. At 63-66 overall Los Angeles is 15.5 games back in their divisional race and 14 games back in the AL wild-card race.
Houston leads this season series six games to four.
On the personnel front, Astros OF George Springer has missed recent action with a sore quad, and he's questionable for this game.
Saturday's Starting Arms
Barria (8-7, 3.41) by our strict standards, is just 4/19 on quality starts this season, but much of that has to do with a short leash. Last Sunday he held Texas to one run through five innings, and over his previous three starts, he's allowed just two runs through 15 2/3 innings. However, those last three starts have come against the Rangers, San Diego, and Detroit, none of which owns a winning record. On the season Los Angeles is 9-10 with Barria, with unders going 11-7.
In one start earlier this season against Houston Barria gave up one run and four hits through seven innings of a game the Angels eventually lost 5-3.
Verlander (12-8, 2.65) is 20/27 on quality starts this year, but only one for his last three. Last Sunday he gave up four runs and three home runs in 5 1/3 innings against the A's, and over his previous three starts, he's allowed 12 runs through 13 1/3 innings. On the season the Astros are 15-12 with Verlander, with unders going 15-11.
In three starts this year against Los Angeles Verlander has allowed just two runs and 14 hits through 22 innings, with 27 strikeouts. Houston won all three of those games, and all three games played under their totals.
Barria's been good as of late, but we must give Verlander and the Astros our handicapping check-mark in this pitching match-up.
Saturday's Batting Splits
Houston ranks 20th in the Majors this year against right-handed pitching with a .245 team batting average, 13th with a .321 team OBP and 14th with a .415 team slugging percentage. The Astros also recently got a couple of key sticks back from the disabled list.
Los Angeles ranks fourth against RHP with a .257 BA, sixth with a .327 OBP and fifth with a .441 slugging percentage. But the Angels have also been held to a total of 10 runs over their last four games.
We're going to call the splits with the sticks a push for Saturday.
The Bullpens
The Houston bullpen ranks No. 1 in the ML with a 3.10 ERA and No. 1 with a 1.06 WHIP.
The Los Angeles pen ranks 11th in ERA at 3.75 and 17th in WHIP at 1.34.
So the Astros own a substantial edge in the comparison of the bullpens.
Totals Report
Unders are 33-28 in games played at Angel Stadium this year, even though Angels home games are averaging 9.0 total runs per.
Overs are 4-1 in Houston's last five games, mainly because the sticks are coming alive again.
Overs are 7-4 in LA's last 11 games, mainly because the pitching's been a little iffy.
Unders are 6-3-1 in Astros-Angels games this season, which for the most part have trended low-scoring.
Free MLB Picks
Houston gets two of our main handicapping check-marks for this game, and LA is having trouble scoring runs. So not only are we betting the Astros here, we'll chase the better price and give the run and a half against the run line. Remember to bookmark this page -> baseball picks for more of my analysis each day..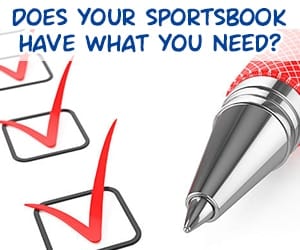 <aside><div class="widget105"><!-- [et_pb_line_break_holder] --><h4 class="baseball">Baseball Sportsbooks</h4><!-- [et_pb_line_break_holder] --><table id="dimeline"><!-- [et_pb_line_break_holder] --> <tr><!-- [et_pb_line_break_holder] --> <th></th><!-- [et_pb_line_break_holder] --> <th width="110px">10¢ to:</th><!-- [et_pb_line_break_holder] --> <th width="110px">20¢ to:</th><!-- [et_pb_line_break_holder] --> </tr><!-- [et_pb_line_break_holder] --> <tr><!-- [et_pb_line_break_holder] --> <td><div class="col1"><a href="https://www.predictem.com/out/Sportsbetting"><!-- [et_pb_line_break_holder] --> <img src="https://www.predictem.com/wp-content/uploads/2018/06/SportsBettingDark.png" width="150" alt="SportsBetting" /></a><!-- [et_pb_line_break_holder] --> </div></td><!-- [et_pb_line_break_holder] --> <td>-200</td><!-- [et_pb_line_break_holder] --> <td>-279</td><!-- [et_pb_line_break_holder] --> </tr><!-- [et_pb_line_break_holder] --> <tr><!-- [et_pb_line_break_holder] --> <td><div class="col1"><a href="https://www.predictem.com/out/Betonline"><img src="https://www.predictem.com/wp-content/uploads/2018/06/betonline-xs.png" width="150" alt="BetOnline" /></a></div></td><!-- [et_pb_line_break_holder] --> <td>-200</td><!-- [et_pb_line_break_holder] --> <td>-270</td><!-- [et_pb_line_break_holder] --> </tr><!-- [et_pb_line_break_holder] --> <tr><!-- [et_pb_line_break_holder] --> <td><div class="col1"><a href="https://www.predictem.com/out/%Dimes"><img src="https://www.predictem.com/wp-content/uploads/2018/06/5Dimes_sm.png" width="150" alt="5Dimes" /></a></div></td><!-- [et_pb_line_break_holder] --> <td>-195</td><!-- [et_pb_line_break_holder] --> <td>-266</td><!-- [et_pb_line_break_holder] --> </tr><!-- [et_pb_line_break_holder] --></table> <!-- [et_pb_line_break_holder] --><div class="widget-footer"><a href="https://www.predictem.com/best-sportsbooks/mlb-dimeline/">See all Dimeline Sportsbooks</a></div><!-- [et_pb_line_break_holder] --> </div></aside><!-- [et_pb_line_break_holder] --><!-- [et_pb_line_break_holder] --><style><!-- [et_pb_line_break_holder] --> #dimeline {border: 0px;}<!-- [et_pb_line_break_holder] --> #dimeline th{color:#000;}<!-- [et_pb_line_break_holder] --> #dimeline td{padding: 2px; text-align: center;}<!-- [et_pb_line_break_holder] --> #dimeline td, #dimeline th{padding: 8px 2px; text-align: center;border-bottom: 1px solid #bbb;}<!-- [et_pb_line_break_holder] --> .img-hover {border: 1px solid #fff; padding:5px}<!-- [et_pb_line_break_holder] --> .img-hover:hover {background: #edeef0; border: 1px solid #008156; margin-top:1px; padding:5px}<!-- [et_pb_line_break_holder] --></style>