[et_pb_dcsbcm_divi_breadcrumbs_module hide_homebreadcrumb="off" homebreadcrumbtext="Home" separator="sep-raquo" hide_currentbreadcrumb="off" homebreadcrumborientation="left" _builder_version="3.8″ fontsbreadcrumbs_font="Lato||||||||" fontsbreadcrumbs_text_color="#000000″ fontsbreadcrumbs_font_size="15px" fontsbreadcrumbs_line_height="16px" fontsseperator_font="||||||||" fontsbreadcrumblinks_font="||||||||" fontsbreadcrumblinks_text_color="#2567cf" custom_margin="25px|||" custom_margin_phone="30px|||" custom_margin_last_edited="off|desktop" custom_css_main_element="font-family: Helvetica Regular;" global_module="3641″ saved_tabs="all"][/et_pb_dcsbcm_divi_breadcrumbs_module]
Los Angeles Dodgers at Atlanta Braves Pick (7/28/18)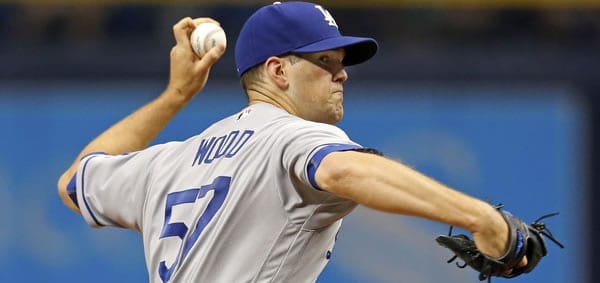 Los Angeles Dodgers vs. Atlanta Braves (7/28/18)
Time: 7:10 PM ET
Venue: SunTrust Park
Location: Atlanta, Georgia
TV: FOX Sports South
Moneyline: Los Angeles Dodgers (-125) / Atlanta Braves (+115)
Over/Under: 9
SunTrust Park is the site for game three of a four-game set between the visiting Los Angeles Dodgers and hometown Atlanta Braves Saturday night. Games one and two were handily won by the visitors: 8-2 and 4-1. Saturday's clash will be the sixth meeting of the season between these two clubs, while Sunday's game will be the seventh and final regular season matchup for the pair. Los Angeles is dominating the season series with a 4-1 lead, outscoring the Braves 29-13 thru five contests. The Dodgers lone loss against the Braves this year occurred when Alex Wood started, and he's the scheduled starter in this one for Los Angeles. Second-year lefty Max Fried is slated to make his inaugural start versus the Dodgers for the Braves.
Dodgers continue ownership of Atlanta
Los Angeles had a clean and tidy 4-1 win at SunTrust Park last night. Newly acquired Shortstop Manny Machado (.312 AVG, 25 HR, 67 RBI & .385 OBP) picked up two hits in the winning effort. In the first two games of the series against Atlanta, Machado's batting .333 with three hits, one homer, and one RBI. Future Hall of Famer Clayton Kershaw (4-5, 2.52 ERA & 1.06 WHIP) tossed 7 2/3 innings of one-run ball, allowing six hits but striking out eight and yielding zero walks. Kershaw earned the victory, while Kenley Jansen (2.28 ERA & 0.92 WHIP) wrapped up his 30th save of the season. Jansen pitched 1 1/3 scoreless and hitless innings, recording two punch-outs and no walks. The National League leader in saves, Jansen is 30 for 33 (.910) in save attempts thus far.
Overall, the Dodgers are 58-46 (.558) and lead the National League West Division at this point in the season. Los Angeles holds a slim 1.5 game lead over the Arizona Diamondbacks for first place in the NL West. Statistically, the Dodgers are one of the best clubs in the National League which is no surprise to anyone. LA's scored 498 runs, which is second-best in the NL. Their pitching staff is the best in the NL, allowing just 404 runs thus far. The Dodgers +94 run differential is second-best in the National League behind only the Chicago Cubs. On the road, the Dodgers have compiled a 30-22 (.577) record this season.
Atlanta's not hot
Friday night yielded another decisive defeat for the Baby Braves, who've dropped back-to-back contents versus the Dodgers. LA's proven to be a tough opponent for the Braves, as they've only won 20% of their games against them this season (1/5). With the losing streak, the Braves fall further back in the NL East Standings. Currently, the Braves are 54-46 (.540) and in second place in the NL East race just 2.5 games behind Philadelphia. Atlanta's once National League-leading offense has cooled off lately. Having plated 484 runs, the Braves own the fifth-best offense in the NL. The pitching staff has allowed 421 runs (5th NL), making their run differential +63 which is third-best in the National League. Atlanta's 25-22 (.532) at SunTrust Park so far.
Despite the rough patch of play, the Braves can always seem to count on their All-Star three and four hitters: Freddie Freeman (.316 AVG, 17 HR, 66 RBI & .400 OBP) and Nick Markakis (.318 AVG, 10 HR, 62 RBI & .304 OBP). Freeman's 123 hits are second-best in the NL, and his .316 average is ranked fifth. In his last four games, Freeman's batting .353 with one home run and two RBI. Nick Markakis leads the National League in batting average (.318) and hits (125). In order for the Braves to take this one from the Dodgers, these two sluggers will need to deliver like they usually do on the regular. The tape shows that Freeman and Markakis have had considerable success versus Saturday night's starter for LA: Alex Wood.
Wood vs. Fried
Alex Wood (6-5, 3.87 ERA & 1.18 WHIP) has been sensational lately. In his last seven starts, Wood's gone 4-0 with a 2.99 ERA and 1.18 WHIP. His recent loss came on June 9th versus this very same Braves contingent. Wood allowed two earned runs on nine hits in 4 2/3 innings, striking out six and giving up no free passes. The former Brave, who was traded to Los Angeles in 2015 hasn't had a whole lot of success against his former employer. In four career starts versus Atlanta, Wood's 1-3 with a 6.13 ERA and 2.15 WHIP. Five Atlanta players have career averages over .300 against Wood: Ender Inciarte (.313), Nick Markakis (.545), Freddie Freeman (.545), Tyler Flowers (.636) and Charlie Culberson (.667). Despite the subpar numbers against the Braves overall, Wood's been slightly better at Atlanta in his career. On the road, Wood's 1-1 in two starts with a 3.60 ERA and 1.90 WHIP against the Braves for his career.
Getting the nod for Braves is young lefty Max Fried (1-3, 3.92 ERA & 1.45 WHIP). This'll be Fried's first career start versus the Dodgers, a team that leads the League with 70 extra-base hits off left-handed pitching. Fried hasn't been a fixture in the Braves rotation, and it's not hard to decipher why that's the case. In July, Fried's 0-1 with a 12.00 ERA and 2.33 WHIP.
Where's the value?
All things considered, Los Angeles has a 60% chance to win this game and Atlanta has a 40% shot. The oddsmakers have Atlanta as a small underdog at home with the +110 number. Consequently, the Braves would need to win this game 47.6% of the time to make betting on them profitable. Therefore, we see a -7.6% in their corner which is not conducive for a sage wager. However, with LA at -130 we see a little bit of value in riding with them on the money line. The Dodgers need to win this one 56.5% of the time to make betting on them worthwhile, and they've got a 60% shot at taking the "W" tomorrow night. So, the only value here is the 3.5% edge on the money line taking the Los Angeles Dodgers. LA's in better form than Atlanta has the better pitcher on the mound and the better team overall. The Dodgers have owned Atlanta thus far (4-1 in last 5). Even though Alex Wood's career numbers against Atlanta are subpar, it's only a small sample size (four games). Lately, Wood's been great, and Fried's been pitiful. Bet against the Dodgers at your own peril.
<div class="widget105"><!-- [et_pb_line_break_holder] --><h4 class="baseball">Baseball Sportsbooks</h4><!-- [et_pb_line_break_holder] --><table id="dimeline"><!-- [et_pb_line_break_holder] --> <tr><!-- [et_pb_line_break_holder] --> <th></th><!-- [et_pb_line_break_holder] --> <th width="110px">10¢ to:</th><!-- [et_pb_line_break_holder] --> <th width="110px">20¢ to:</th><!-- [et_pb_line_break_holder] --> </tr><!-- [et_pb_line_break_holder] --> <tr><!-- [et_pb_line_break_holder] --> <td><div class="col1"><a href="https://record.commission.bz/_BhTQDVOVie23_O3IiMN7EWNd7ZgqdRLk/1/"><!-- [et_pb_line_break_holder] --> <img src="https://www.predictem.com/wp-content/uploads/2018/06/SportsBettingDark.png" width="150" alt="SportsBetting" /></a><!-- [et_pb_line_break_holder] --> </div></td><!-- [et_pb_line_break_holder] --> <td>-200</td><!-- [et_pb_line_break_holder] --> <td>-279</td><!-- [et_pb_line_break_holder] --> </tr><!-- [et_pb_line_break_holder] --> <tr><!-- [et_pb_line_break_holder] --> <td><div class="col1"><a href="https://www.predictem.com/betting-sites/heritage-sportsbook/"><img src="https://www.predictem.com/wp-content/uploads/2018/06/heritage-xs.png" width="150" alt="Heritage" /></a></div></td><!-- [et_pb_line_break_holder] --> <td>-200</td><!-- [et_pb_line_break_holder] --> <td>-240</td><!-- [et_pb_line_break_holder] --> </tr><!-- [et_pb_line_break_holder] --> <tr><!-- [et_pb_line_break_holder] --> <td><div class="col1"><a href="https://affiliates.5dimes.eu/tracking/Affiliate.aspx?idBook=1&mediaTypeID=220&AffUrlID=80&LandingPageID=2"><img src="https://www.predictem.com/wp-content/uploads/2018/06/5Dimes_sm.png" width="150" alt="5Dimes" /></a></div></td><!-- [et_pb_line_break_holder] --> <td>-195</td><!-- [et_pb_line_break_holder] --> <td>-266</td><!-- [et_pb_line_break_holder] --> </tr><!-- [et_pb_line_break_holder] --></table> <!-- [et_pb_line_break_holder] --><div class="widget-footer"><a href="https://www.predictem.com/best-sportsbooks/mlb-dimeline/">See all Dimeline Sportsbooks</a></div><!-- [et_pb_line_break_holder] --></div><!-- [et_pb_line_break_holder] --><!-- [et_pb_line_break_holder] --><style><!-- [et_pb_line_break_holder] --> #dimeline {border: 0px;}<!-- [et_pb_line_break_holder] --> #dimeline th{color:#000;}<!-- [et_pb_line_break_holder] --> #dimeline td{padding: 2px; text-align: center;}<!-- [et_pb_line_break_holder] --> #dimeline td, #dimeline th{padding: 8px 2px; text-align: center;border-bottom: 1px solid #bbb;}<!-- [et_pb_line_break_holder] --> .img-hover {border: 1px solid #fff; padding:5px}<!-- [et_pb_line_break_holder] --> .img-hover:hover {background: #edeef0; border: 1px solid #008156; margin-top:1px; padding:5px}<!-- [et_pb_line_break_holder] --></style>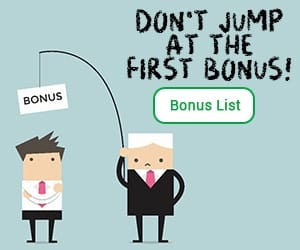 <div style="width:340px; margin: 0 auto;"><!-- [et_pb_line_break_holder] --> <a class="twitter-timeline" data-width="340" data-height="500" data-link-color="#008156" href="https://twitter.com/PredictemPicks?ref_src=twsrc%5Etfw">Tweets by PredictemPicks</a> <script async src="https://platform.twitter.com/widgets.js" charset="utf-8"></script><!-- [et_pb_line_break_holder] --></div>