[et_pb_dcsbcm_divi_breadcrumbs_module hide_homebreadcrumb="off" homebreadcrumbtext="Home" separator="sep-raquo" hide_currentbreadcrumb="off" homebreadcrumborientation="left" _builder_version="3.8″ fontsbreadcrumbs_font="Lato||||||||" fontsbreadcrumbs_text_color="#000000″ fontsbreadcrumbs_font_size="15px" fontsbreadcrumbs_line_height="16px" fontsseperator_font="||||||||" fontsbreadcrumblinks_font="||||||||" fontsbreadcrumblinks_text_color="#2567cf" custom_margin="25px|||" custom_margin_phone="30px|||" custom_margin_last_edited="off|desktop" custom_css_main_element="font-family: Helvetica Regular;" global_module="3641″ saved_tabs="all"][/et_pb_dcsbcm_divi_breadcrumbs_module]
Oakland Athletics at San Francisco Giants Pick 7/14/2018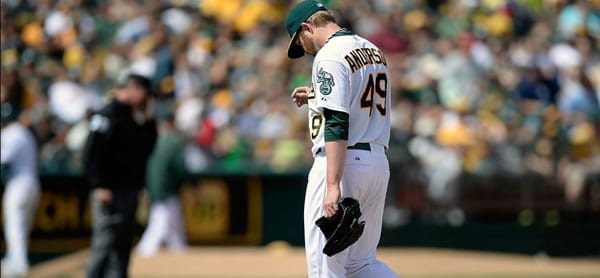 Event: A's vs. Giants
Date/Time: July 14, 2018 at 10:10 PM EDT
Location: AT&T Park Park
Money Line: OAK +103 / SF -113
Total line: 8.5
By Darin Zank
It's a great weekend for baseball out by the Bay as the A's, and Giants continue a three-game series at AT&T Park Saturday night (10:05 ET). How are we playing Game 2 with our free daily MLB betting picks?
The MLB Betting Line
Saturday's MLB betting odds opened San Francisco and Jeff Samardzija at around -113 over Oakland and Brett Anderson, with an over/under of 8.5 runs. In early betting action, both those figures were holding steady.
The Giants could also be found getting upwards of +175 giving the run and a half on the MLB run line.
Saturday Set-Up
San Francisco grabbed the opener of this series Friday night 7-1. That game was tied at 1-1 into the bottom of the sixth inning, but the Giants took the lead on a Buster Posey base hit, then added a five spot in the bottom of the seventh to pull away for the victory. San Francisco won as -150 favorites on the MLB betting line and cashed in at +150 against the run line.
Even with Friday's loss, Oakland is 7-0-1 over its last eight series and 19-6 over its last 25 games. At 53-42 the A's trail division-leading Houston by nine games in the AL West, and they now sit just five games back of Seattle in the battle for the second American League wild-card spot.
The Giants, meanwhile, are 5-1-1 over their last seven series and with Friday's win 15-8 over their last 23 games. At 50-46 San Francisco trails the division-leading Dodgers by three games in the NL West and trails Atlanta by three games in the battle for the second National League wild-card spot.
This series is the first encounter between these local rivals this season. Last year these teams split four meetings, although the Giants outscored the A's 27-20.
On the personnel front, Oakland 2B Jed Lowrie left Friday's game with a sore hip, and he's questionable for the rest of this series.
Saturday's Starters
Samardzija (1-5, 6.42), by our strict standards, is a "perfect" 0/9 on quality starts this season. Last Saturday, in his first outing after a five-week stint on the DL, Samardzija gave up three runs and seven hits through five innings of a 3-2 loss to St. Louis. On the season San Francisco is just 2-7 with Samardzija, with the overs going 6-2.
In one start last year against the A's Samardzija allowed four runs – three earned – and six hits through eight innings of a 10-4 Giants victory.
Lefty Anderson (1-2, 5.75) is just 1/5 on quality starts this year. Last Sunday, in his first start after doing six weeks on the DL, Anderson held Cleveland scoreless on three hits through five innings of a 6-0 A's win. On the year Oakland is 3-2 with Anderson, with the unders going 4-1.
This will be Anderson's first start against San Francisco since 2015 when he was a Dodger.
We're calling this pitching match-up a wash.
Saturday's Batting Splits
Oakland ranks 8th in the Majors this year against right-handed pitching with a .252 team batting average, 12th with a .322 team OBP and 5th with a .432 team slugging percentage.
San Francisco ranks 18th against left-handed pitching with a .239 BA, 21st with a .306 OBP and 22md with a .381 slugging percentage.
So the A's own our handicapping check-mark in the battling splits for Saturday.
The Bullpens
The Oakland bullpen ranks 9th in the ML with a 3.59 ERA and 11th with a 1.27 WHIP while going 28/35 on save opportunities.
The Giants pen ranks 11th in ERA at 3.64 and 10th in WHIP at 1.24 while going 22/40 on save opportunities.
Even though the A's bullpen got knocked around for five runs Friday night, we're giving them a short edge in the overall comparison.
Totals Report
The overs are 25-20 in games played at AT&T Park this year, which are averaging 8.8 total runs per.
Free MLB Picks
Oakland is 39-25 against RH starters this season; San Francisco is 19-19 vs. LH starters. Also, the A's own two of our baseball handicapping check-marks, and they've just been playing some very good ball as of late. We'll take Oakland at the underdog price for Saturday.
Guys, if you're looking to bet on the Home Run Derby Bryan Bash's analysis is a must read- Check it out here.
<div class="widget105"><!-- [et_pb_line_break_holder] --><h4 class="baseball">Baseball Sportsbooks</h4><!-- [et_pb_line_break_holder] --><table id="dimeline"><!-- [et_pb_line_break_holder] --> <tr><!-- [et_pb_line_break_holder] --> <th></th><!-- [et_pb_line_break_holder] --> <th width="110px">10¢ to:</th><!-- [et_pb_line_break_holder] --> <th width="110px">20¢ to:</th><!-- [et_pb_line_break_holder] --> </tr><!-- [et_pb_line_break_holder] --> <tr><!-- [et_pb_line_break_holder] --> <td><div class="col1"><a href="https://record.commission.bz/_BhTQDVOVie23_O3IiMN7EWNd7ZgqdRLk/1/"><!-- [et_pb_line_break_holder] --> <img src="https://www.predictem.com/wp-content/uploads/2018/06/SportsBettingDark.png" width="150" alt="SportsBetting" /></a><!-- [et_pb_line_break_holder] --> </div></td><!-- [et_pb_line_break_holder] --> <td>-200</td><!-- [et_pb_line_break_holder] --> <td>-279</td><!-- [et_pb_line_break_holder] --> </tr><!-- [et_pb_line_break_holder] --> <tr><!-- [et_pb_line_break_holder] --> <td><div class="col1"><a href="https://www.predictem.com/betting-sites/heritage-sportsbook/"><img src="https://www.predictem.com/wp-content/uploads/2018/06/heritage-xs.png" width="150" alt="Heritage" /></a></div></td><!-- [et_pb_line_break_holder] --> <td>-200</td><!-- [et_pb_line_break_holder] --> <td>-240</td><!-- [et_pb_line_break_holder] --> </tr><!-- [et_pb_line_break_holder] --> <tr><!-- [et_pb_line_break_holder] --> <td><div class="col1"><a href="https://affiliates.5dimes.eu/tracking/Affiliate.aspx?idBook=1&mediaTypeID=220&AffUrlID=80&LandingPageID=2"><img src="https://www.predictem.com/wp-content/uploads/2018/06/5Dimes_sm.png" width="150" alt="5Dimes" /></a></div></td><!-- [et_pb_line_break_holder] --> <td>-195</td><!-- [et_pb_line_break_holder] --> <td>-266</td><!-- [et_pb_line_break_holder] --> </tr><!-- [et_pb_line_break_holder] --></table> <!-- [et_pb_line_break_holder] --><div class="widget-footer"><a href="https://www.predictem.com/best-sportsbooks/mlb-dimeline/">See all Dimeline Sportsbooks</a></div><!-- [et_pb_line_break_holder] --></div><!-- [et_pb_line_break_holder] --><!-- [et_pb_line_break_holder] --><style><!-- [et_pb_line_break_holder] --> #dimeline {border: 0px;}<!-- [et_pb_line_break_holder] --> #dimeline th{color:#000;}<!-- [et_pb_line_break_holder] --> #dimeline td{padding: 2px; text-align: center;}<!-- [et_pb_line_break_holder] --> #dimeline td, #dimeline th{padding: 8px 2px; text-align: center;border-bottom: 1px solid #bbb;}<!-- [et_pb_line_break_holder] --> .img-hover {border: 1px solid #fff; padding:5px}<!-- [et_pb_line_break_holder] --> .img-hover:hover {background: #edeef0; border: 1px solid #008156; margin-top:1px; padding:5px}<!-- [et_pb_line_break_holder] --></style>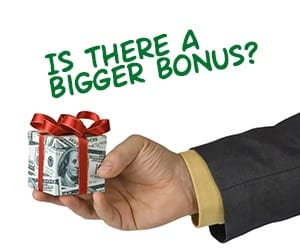 <aside><!-- [et_pb_line_break_holder] --><div class="widget105"><!-- [et_pb_line_break_holder] --><h3>Biggest Sportsbook Bonuses</h3><!-- [et_pb_line_break_holder] --><div class="widgetlist"><!-- [et_pb_line_break_holder] --><div class="col1"><!-- [et_pb_line_break_holder] --><img src="https://www.predictem.com/wp-content/uploads/2018/04/bovada.png" width="150" alt="Bovada" /><!-- [et_pb_line_break_holder] --></div><!-- [et_pb_line_break_holder] --><div class="col2"><!-- [et_pb_line_break_holder] --><span class="list"><b>50% Cash</b></span><br><!-- [et_pb_line_break_holder] --><span class="list">5x Rollover</span><!-- [et_pb_line_break_holder] --> </div><!-- [et_pb_line_break_holder] --> <div class="col3"><!-- [et_pb_line_break_holder] --><a href="https://www.predictem.com/betting-sites/bovada/"><button class="btn-widget">Review</button></a><!-- [et_pb_line_break_holder] --></div><!-- [et_pb_line_break_holder] --></div><!-- [et_pb_line_break_holder] --><div class="widgetlist"><!-- [et_pb_line_break_holder] --><div class="col1"><!-- [et_pb_line_break_holder] --><img src="https://www.predictem.com/wp-content/uploads/2018/04/intertops.png" width="150" alt="Intertops" /><!-- [et_pb_line_break_holder] --></div><!-- [et_pb_line_break_holder] --><div class="col2"><!-- [et_pb_line_break_holder] --><span class="list"><b>50% Cash</b></span><br><!-- [et_pb_line_break_holder] --><span class="list">4x Rollover</span><!-- [et_pb_line_break_holder] --> </div><!-- [et_pb_line_break_holder] --><div class="col3"><!-- [et_pb_line_break_holder] --><a href="https://www.predictem.com/betting-sites/intertops/"><button class="btn-widget">Review</button></a><!-- [et_pb_line_break_holder] --></div><!-- [et_pb_line_break_holder] --></div><!-- [et_pb_line_break_holder] --><div class="widgetlist"><!-- [et_pb_line_break_holder] --><div class="col1"><!-- [et_pb_line_break_holder] --><img src="https://www.predictem.com/wp-content/uploads/2018/05/gt-bets.png" width="150" alt="GtBets" /><!-- [et_pb_line_break_holder] --></div><!-- [et_pb_line_break_holder] --><div class="col2"><!-- [et_pb_line_break_holder] --><span class="list"><b>150% Cash</b></span><br><!-- [et_pb_line_break_holder] --><span class="list">4x Rollover</span><!-- [et_pb_line_break_holder] --> </div><!-- [et_pb_line_break_holder] --> <div class="col3"><!-- [et_pb_line_break_holder] --> <a href="https://www.predictem.com/betting-sites/gtbets/"><button class="btn-widget">Review</button></a><!-- [et_pb_line_break_holder] --></div><!-- [et_pb_line_break_holder] --></div><!-- [et_pb_line_break_holder] --><div class="widget-footer"><a href="https://www.predictem.com/best-sportsbooks/bonuses/">See all sportsbook bonuses</a></div><!-- [et_pb_line_break_holder] --> </div></aside>