[et_pb_dcsbcm_divi_breadcrumbs_module hide_homebreadcrumb="off" homebreadcrumbtext="Home" separator="sep-raquo" hide_currentbreadcrumb="off" homebreadcrumborientation="left" _builder_version="3.8″ fontsbreadcrumbs_font="Lato||||||||" fontsbreadcrumbs_text_color="#000000″ fontsbreadcrumbs_font_size="15px" fontsbreadcrumbs_line_height="16px" fontsseperator_font="||||||||" fontsbreadcrumblinks_font="||||||||" fontsbreadcrumblinks_text_color="#2567cf" custom_margin="25px|||" custom_margin_phone="30px|||" custom_margin_last_edited="off|desktop" custom_css_main_element="font-family: Helvetica Regular;" global_module="3641″ saved_tabs="all"][/et_pb_dcsbcm_divi_breadcrumbs_module]
Baseball Pick: Philadelphia Phillies at Washington Nationals
Philadelphia Phillies at Washington Nationals 8/23/18
Time: 1:05 PM ET
Where: Nationals Park, Washington, DC
Listed Pitchers: Aaron Nola (Phil) & Max Scherzer (Wash)
TV: MASN
Moneyline: Phillies +155/Washington -165
Over/Under: 7
The Washington Nationals basically threw in the towel on this season, and yet they've taken the first two games of a series with playoff-hopeful Philly. Do we bet the Nats with our free MLB picks to complete the sweep Thursday afternoon? Or can the Phillies salvage one game?
MLB Betting Line
Thursday's MLB betting odds opened Washington at around -160 over Philly, with an over/under of 7 runs. The Nats could also be found getting around +135 giving the run and a half on the MLB run line.
Thursday Set-Up
Washington took the opener of this three-game series Tuesday 10-4, then rallied to steal Wednesday's game 8-7. The Phillies led late Wednesday 7-5, but the Nats scored once in the bottom of the eighth and then won it on Ryan Zimmerman's two-run homer in the bottom of the ninth.
Tuesday Washington hit up the Philly bullpen for nine runs over the last four innings for the victory.
With Wednesday's win, the Nationals are 4-2 over their last six games. At 64-63 overall Washington trails first-place Atlanta by eight games in the NL East, and sits six games out of the running for the second National League wild-card spot.
With Wednesday's defeat, Philadelphia has lost four games in a row and nine of its last 13. At 68-58 overall the Phillies trail the Braves by 3.5 games in the NL East, and they're a game and a half out in that NL wild-card race.
Philly leads the season series with the Nats six games to five.
Thursday's Arms
Scherzer (16-5, 2.11), by our strict standards, is an impressive 22/26 on quality starts this season, working on a run of seven in a row. Last Friday he held Miami scoreless on five hits through six innings, and over his previous seven starts, he's allowed just eight earned runs and 32 hits through 47 innings, with 57 strikeouts. On the season Washington, a team that's one game over .500 overall, is 18-8 with Scherzer, with overs going 13-12, thanks in large part to some excellent run support.
In one previous start, this season against Philadelphia Scherzer gave up one run and five hits through 6 1/3 innings, with 15 strikeouts, in a 5-4 Nats victory back in May.
Nola (14-3, 2.24) is 19/25 on quality starts this year, working on a string of four in a row. Last Friday he held the Mets to one run and three hits through seven innings, with 11 whiffs, and over his last four starts, he's allowed just four runs and 18 hits through 27 innings. On the year Philly is 18-7 with Nola, with unders skewing 17-6, mainly thanks to his efforts.
In two previous starts, this year against Washington Nola allowed three runs and nine hits through 13 2/3 innings. The Phillies won both those games, and both games played under.
Scherzer might win the NL Cy Young this year, but Nola's been good against the Nats. For our handicapping purposes, we'll Scherzer a short edge in this pitching match-up.
Thursday's Batting Splits
Philly ranks 27th in the Majors this year against right-handed pitching with a .236 team batting average, 21st with a .313 team OBP and 21st with a .402 team slugging percentage.
Washington ranks 12th against RHP with a .251 BA, seventh with a .328 OBP and ninth with a .420 slugging percentage. But this is also a team that just traded two key sticks in Daniel Murphy and Matt Adams.
Nonetheless, we'll give the Nats the edge with the sticks for Thursday.
The Bullpens
The Phillies bullpen ranks 15th in the ML with a 4.07 ERA and 17th with a 1.35 WHIP.
The Nationals pen ranks 12th in ERA at 3.90 and eighth in WHIP at 1.24.
We'll give Washington a short advantage in the bullpen comparison, too.
Totals Report
Overs are 33-29 in games played at National Park this year, which are averaging 9.3 total runs per.
Overs are 7-1-1 in Washington's last nine games, mainly because the pitching's been giving up too many runs.
Overs are 6-2 in Philly's last eight games, in part because their pitching's been a little iffy, too.
Overs are 6-5 in Phillies-Nats games this season.
Free MLB Picks
Washington rides the momentum from Wednesday night's win, while Philly is sputtering at the moment. But Scherzer is always favored by a bit too much. So we'll take a chance and bet the Nats on the run line here and guys, there is no better place than 5Dimes to bet on runlines with their reduced lines.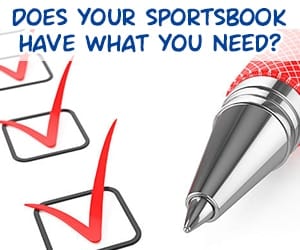 <aside><div class="widget105"><!-- [et_pb_line_break_holder] --><h4 class="baseball">Baseball Sportsbooks</h4><!-- [et_pb_line_break_holder] --><table id="dimeline"><!-- [et_pb_line_break_holder] --> <tr><!-- [et_pb_line_break_holder] --> <th></th><!-- [et_pb_line_break_holder] --> <th width="110px">10¢ to:</th><!-- [et_pb_line_break_holder] --> <th width="110px">20¢ to:</th><!-- [et_pb_line_break_holder] --> </tr><!-- [et_pb_line_break_holder] --> <tr><!-- [et_pb_line_break_holder] --> <td><div class="col1"><a href="https://www.predictem.com/out/Sportsbetting"><!-- [et_pb_line_break_holder] --> <img src="https://www.predictem.com/wp-content/uploads/2018/06/SportsBettingDark.png" width="150" alt="SportsBetting" /></a><!-- [et_pb_line_break_holder] --> </div></td><!-- [et_pb_line_break_holder] --> <td>-200</td><!-- [et_pb_line_break_holder] --> <td>-279</td><!-- [et_pb_line_break_holder] --> </tr><!-- [et_pb_line_break_holder] --> <tr><!-- [et_pb_line_break_holder] --> <td><div class="col1"><a href="https://www.predictem.com/out/Betonline"><img src="https://www.predictem.com/wp-content/uploads/2018/06/betonline-xs.png" width="150" alt="BetOnline" /></a></div></td><!-- [et_pb_line_break_holder] --> <td>-200</td><!-- [et_pb_line_break_holder] --> <td>-270</td><!-- [et_pb_line_break_holder] --> </tr><!-- [et_pb_line_break_holder] --> <tr><!-- [et_pb_line_break_holder] --> <td><div class="col1"><a href="https://www.predictem.com/out/%Dimes"><img src="https://www.predictem.com/wp-content/uploads/2018/06/5Dimes_sm.png" width="150" alt="5Dimes" /></a></div></td><!-- [et_pb_line_break_holder] --> <td>-195</td><!-- [et_pb_line_break_holder] --> <td>-266</td><!-- [et_pb_line_break_holder] --> </tr><!-- [et_pb_line_break_holder] --></table> <!-- [et_pb_line_break_holder] --><div class="widget-footer"><a href="https://www.predictem.com/best-sportsbooks/mlb-dimeline/">See all Dimeline Sportsbooks</a></div><!-- [et_pb_line_break_holder] --> </div></aside><!-- [et_pb_line_break_holder] --><!-- [et_pb_line_break_holder] --><style><!-- [et_pb_line_break_holder] --> #dimeline {border: 0px;}<!-- [et_pb_line_break_holder] --> #dimeline th{color:#000;}<!-- [et_pb_line_break_holder] --> #dimeline td{padding: 2px; text-align: center;}<!-- [et_pb_line_break_holder] --> #dimeline td, #dimeline th{padding: 8px 2px; text-align: center;border-bottom: 1px solid #bbb;}<!-- [et_pb_line_break_holder] --> .img-hover {border: 1px solid #fff; padding:5px}<!-- [et_pb_line_break_holder] --> .img-hover:hover {background: #edeef0; border: 1px solid #008156; margin-top:1px; padding:5px}<!-- [et_pb_line_break_holder] --></style>