[et_pb_dcsbcm_divi_breadcrumbs_module hide_homebreadcrumb="off" homebreadcrumbtext="Home" separator="sep-raquo" hide_currentbreadcrumb="off" homebreadcrumborientation="left" _builder_version="3.8″ fontsbreadcrumbs_font="Lato||||||||" fontsbreadcrumbs_text_color="#000000″ fontsbreadcrumbs_font_size="15px" fontsbreadcrumbs_line_height="16px" fontsseperator_font="||||||||" fontsbreadcrumblinks_font="||||||||" fontsbreadcrumblinks_text_color="#2567cf" custom_margin="25px|||" custom_margin_phone="30px|||" custom_margin_last_edited="off|desktop" custom_css_main_element="font-family: Helvetica Regular;" global_module="3641″ saved_tabs="all"][/et_pb_dcsbcm_divi_breadcrumbs_module]
Pittsburgh Pirates at Chicago Cubs 9/24/18 Pick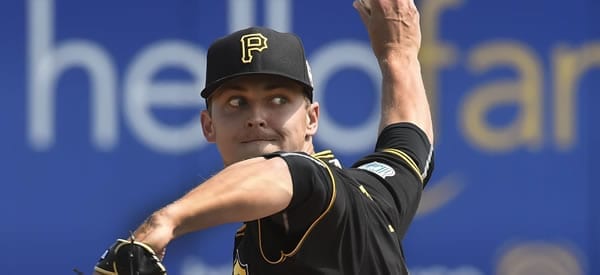 Pittsburgh Pirates at Chicago Cubs 9/24/18
Time: 8:05 PM ET
Where: Wrigley Field, Chicago, IL
Listed Pitchers: James Taillon (Pitt) vs. Cole Hamels (Chic)
TV: SportsNet Pittsburgh, NBCS Chicago
Moneyline: Pirates +150/Cubs -160
Over/Under: NA
The Cubs are trying to close out the NL Central, while the Pirates are now relegated to playing spoiler. How are we playing the opener of this four-game series with our daily free MLB picks?
MLB Betting Line
Monday's MLB betting odds opened Chicago at around -165 for this game while holding off on posting an over/under. The early betting action then dipped that line about a nickel, to around -160.
The Cubbies could also be found getting around +110 giving the run and a half on the MLB run line.
Set-Up
Chicago just took two of three games from the White Sox down on the South Side over the weekend, winning Sunday's series rubber match 6-1. So the Cubs are 7-3 over their last 10 games.
At 91-64 overall Chicago leads the NL Central by 2.5 games over second-place Milwaukee, with just six games to play. The Cubs also still own the best record in the National League.
Pittsburgh, meanwhile, just dropped two of three games at home to Milwaukee over the weekend, losing Sunday's rubber match 13-6. But even with that loss, the Pirates are 12-5 over their last 17 games.
Unfortunately, at 78-76 overall Pittsburgh is now eliminated from playoff contention, and playing spoiler from here on out.
The Cubbies lead this season series with the Pirates eight games to seven.
Monday's Starters
Lefty Hamels (9-10, 3.90), by our strict standards, is 6/10 on quality starts for Chicago this season, but only one for his last three. Last Wednesday he got nicked for seven runs through six innings at Arizona, and over his previous three starts, he's allowed 12 runs and 20 hits, including five homers, through 18 1/3 innings. Since coming over in that trade with Texas, the Cubs are 7-3 with Hamels.
In two starts this season against Pittsburgh Hamels allowed one unearned run and eight hits through 12 innings. The Cubbies won both those games.
Taillon (13-9, 3.24) is 15/30 on quality starts this year, and five for his last six. Last Tuesday he tossed seven innings of four-hit, shutout ball against Kansas City, with 11 strikeouts. And over his last six starts, he's allowed just seven runs through 38 innings (1.66 ERA). On the season the Pirates are 19-11 with Taillon and 6-0 over his last six starts.
In two starts this season against Chicago Taillon allowed four runs and 12 hits through 12 2/3 innings. Pittsburgh won both those games.
Hamels got off to a great start with his new team but has cooled a bit since. Taillon, meanwhile, has been super as of late. The line on this game indicates Hamels has the edge in this pitching match-up, but we're not so sure.
Monday's Batting Splits
Pittsburgh owns a .247/.314/.403 batting average/OBP/slugging percentage split against left-handed pitching this season. Also, this lineup could be without Starling Marte (19 HR), who left Sunday's game with a sore calf.
Chicago owns a .259/.334/418 split against right-handed pitching this year. But this lineup could be without Kris Bryant, who missed Sunday's game with a sore shoulder.
We'll give the Cubs a short edge with the sticks here.
The Bullpens
The Pirates bullpen owns a 4.17 ERA and a 1.39 WHIP.
The Chicago pen owns a 3.33 ERA and a 1.29 WHIP.
The Cubs own the edge in the bullpen comparison.
Totals Report
Unders are 42-31 in games played at Wrigley Field this year, which are averaging 9.1 total runs per.
Unders are 10-5 in Pirates-Cubs games this season, 4-2 in games played at the Friendly Confines.
Unders are 7-3 in Hamels' 10 starts for Chicago.
Unders are 6-1 in Taillon's last seven starts.
Free MLB Picks
Chicago is a .575 team, 69-51, against right-handed starters this year, while Pittsburgh is just a .432 team, 19-25, against left-handed starters. And we're giving the Cubs 1.5 check-marks on our main baseball handicapping factors. Taillon's been great lately, but we're going with the Cubbies for our free MLB pick for Monday.
<aside><div class="widget105"><!-- [et_pb_line_break_holder] --><h4 class="baseball">MLB 10¢ Sportsbooks</h4><!-- [et_pb_line_break_holder] --><table id="dimeline"><!-- [et_pb_line_break_holder] --> <tr><!-- [et_pb_line_break_holder] --> <th></th><!-- [et_pb_line_break_holder] --> <th width="110px">10¢ to:</th><!-- [et_pb_line_break_holder] --> <th width="110px">20¢ to:</th><!-- [et_pb_line_break_holder] --> </tr><!-- [et_pb_line_break_holder] --> <tr><!-- [et_pb_line_break_holder] --> <td><div class="col1"><a href="https://www.predictem.com/out/Sportsbetting"><!-- [et_pb_line_break_holder] --> <img src="https://www.predictem.com/wp-content/uploads/2018/06/SportsBettingDark.png" width="150" alt="SportsBetting" /></a><!-- [et_pb_line_break_holder] --> </div></td><!-- [et_pb_line_break_holder] --> <td>-200</td><!-- [et_pb_line_break_holder] --> <td>-279</td><!-- [et_pb_line_break_holder] --> </tr><!-- [et_pb_line_break_holder] --> <tr><!-- [et_pb_line_break_holder] --> <td><div class="col1"><a href="https://www.predictem.com/out/Betonline"><img src="https://www.predictem.com/wp-content/uploads/2018/06/betonline-xs.png" width="150" alt="BetOnline" /></a></div></td><!-- [et_pb_line_break_holder] --> <td>-200</td><!-- [et_pb_line_break_holder] --> <td>-270</td><!-- [et_pb_line_break_holder] --> </tr><!-- [et_pb_line_break_holder] --> <tr><!-- [et_pb_line_break_holder] --> <td><div class="col1"><a href="https://www.predictem.com/out/5Dimes"><img src="https://www.predictem.com/wp-content/uploads/2018/06/5Dimes_sm.png" width="150" alt="5Dimes" /></a></div></td><!-- [et_pb_line_break_holder] --> <td>-195</td><!-- [et_pb_line_break_holder] --> <td>-266</td><!-- [et_pb_line_break_holder] --> </tr><!-- [et_pb_line_break_holder] --></table> <!-- [et_pb_line_break_holder] --><div class="widget-footer"><a href="https://www.predictem.com/best-sportsbooks/mlb-dimeline/">See all Dimeline Sportsbooks</a></div><!-- [et_pb_line_break_holder] --> </div></aside><!-- [et_pb_line_break_holder] --><!-- [et_pb_line_break_holder] --><style><!-- [et_pb_line_break_holder] --> #dimeline {border: 0px;}<!-- [et_pb_line_break_holder] --> #dimeline th{color:#000;}<!-- [et_pb_line_break_holder] --> #dimeline td{padding: 2px; text-align: center;}<!-- [et_pb_line_break_holder] --> #dimeline td, #dimeline th{padding: 8px 2px; text-align: center;border-bottom: 1px solid #bbb;}<!-- [et_pb_line_break_holder] --> .img-hover {border: 1px solid #fff; padding:5px}<!-- [et_pb_line_break_holder] --> .img-hover:hover {background: #edeef0; border: 1px solid #008156; margin-top:1px; padding:5px}<!-- [et_pb_line_break_holder] --></style>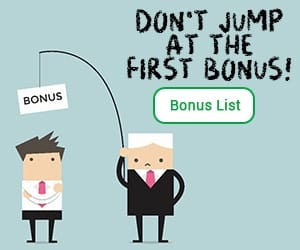 <div style="width:340px; margin: 0 auto;"><!-- [et_pb_line_break_holder] --> <a class="twitter-timeline" data-width="340" data-height="500" data-link-color="#008156" href="https://twitter.com/PredictemPicks?ref_src=twsrc%5Etfw">Tweets by PredictemPicks</a> <script async src="https://platform.twitter.com/widgets.js" charset="utf-8"></script><!-- [et_pb_line_break_holder] --></div>