Rays vs. Mariners Odds & Predictions 6/19/21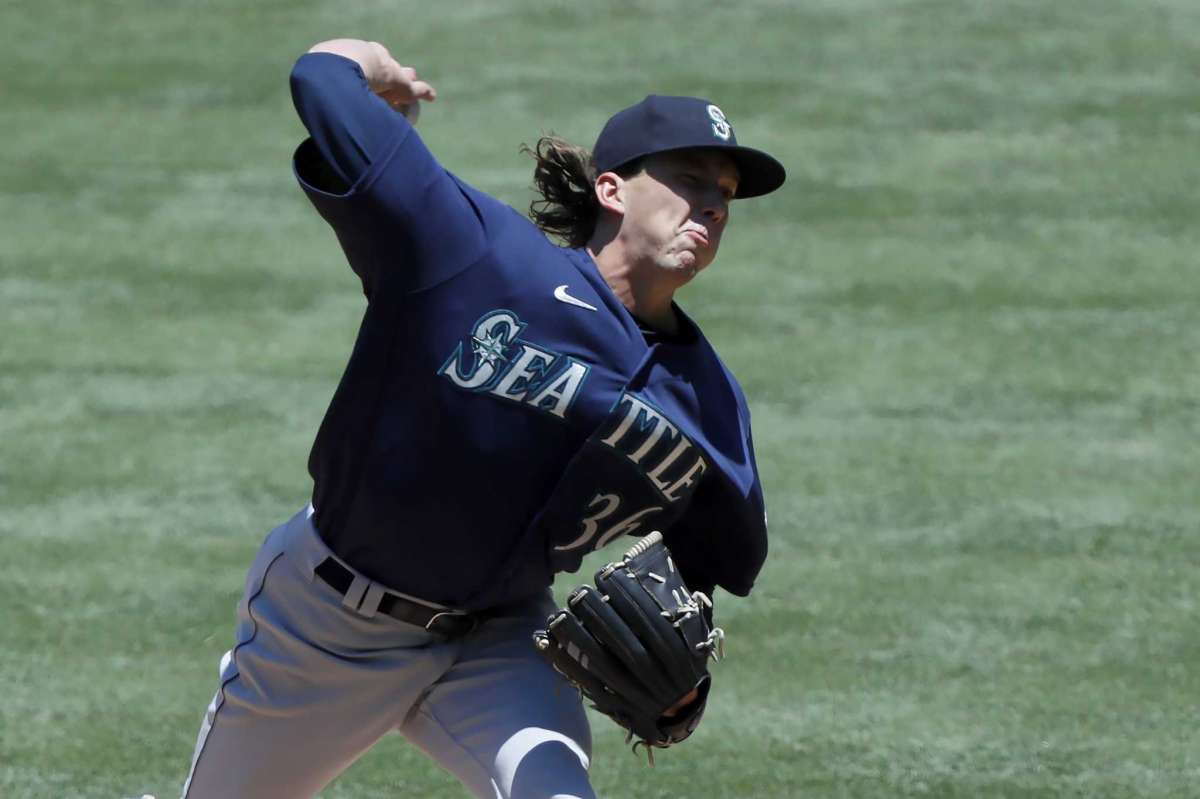 Tampa Bay Rays (43-28) vs. Seattle Mariners (36-36
When: 10:10 p.m., Saturday, June 19
Where: T-Mobile Park, Seattle
Moneyline: TB -135/SEA +125 (BAS - Why pay more when you could be wagering at less juice?)
Runline: Rays -1.5/Mariners +1.5
Total: 8
Starting Pitchers: Josh Fleming (6-4, 3.20 ERA, 1.03 WHIP) vs. Logan Gilbert (2-2, 4.13 ERA, 1.13 WHIP)
Suddenly Seattle
The Mariners are seeing opportunity in the AL West, and they're in the process of charging up the standings. Seattle has won five of six to get itself back to .500, and if the Mariners can keep up the momentum, they could find themselves becoming a factor in the playoff race.
One thing Seattle has going for it is that it doesn't mind being an underdog. Almost all of the Mariners' victories have come when they've been in that role. Seattle's past nine wins have come as an underdog, and for the season, the Mariners have just four wins when they've been the favorite. All five wins in this stretch have earned plus money for bettors, and the M's have actually made regular bettors close to 10 times their return.
Finding Holes
It's hard to assess Josh Fleming's performance, given that he's a different kind of pitcher in this day and age. In an era of three outcomes, Fleming often pitches to contact and usually keeps the ball on the ground. However, that hasn't necessarily resulted in success for him; two of his past four starts have seen teams pile up the hits against him. In a loss to Texas, Fleming was able to keep 20 balls on the ground out of the 31 batters he faced. Yet ten men hit safely against him, and he ended up charged with all five runs in a 5-4 loss.
On the one hand, when you're pitching to contact, you're trusting your defense to be in the right spot on the field for where your pitch will land. On the other, Fleming's been bailed out a few times when teams like the Angels and Blue Jays have hit him reasonably hard, and he still managed the win. For the most part, pitching to contact has worked out fine for Fleming, but he's prone to the occasional bad day that can happen when that many balls get put in play.
Cashing In
When we've written about the Mariners before, one thing that's always been noted is that Seattle can't get men on base. Yet the Mariners have scored 11 runs so far in this short series against Tampa Bay and have scored 33 runs in their past six games, a solid average of 5.5 runs per game.
So have the Mariners figured out their problems at the plate? Absolutely not. Seattle is still dead last in on-base percentage and ranks 29th in batting average with a .216 mark as a team. Yet the Mariners are getting the job done because they're getting men home when they do get them on base. Seattle's in the middle of the pack in stolen bases and is willing to take the extra base whenever possible, which is one of the best ways a middling team can make up for lack of hitting.
Betting Trends
The Rays are 11-2 in their past 13 road games against a team under .500.
The Rays are 10-2 in their past 12 games after losing the first two games in a series.
The Mariners are 8-3 in their past 11 games as a home underdog.
The Mariners are 2-5 in their past seven Saturday games.
The over is 12-2-2 in the Rays' past 16 as a road favorite.
The over is 19-5-2 in the Rays' past 26 against a right-hander.
The over is 7-1 in the Mariners' past eight Saturday games.
The under is 15-7-1 in the Mariners' past 23 home games.
The Rays are 3-11 in their past 14 trips to Seattle.
The under is 7-2 in the past nine meetings in Seattle.
Weather Report
The roof should stay open with 71 degree temperatures and wind coming in from center field, blowing north-northeast at seven miles per hour.
Dan's pick
The Rays are by far the better team, but they seem to have some kind of mental block when they're playing in the Pacific Northwest. Tampa Bay really doesn't play well in Seattle, and even though the Rays usually don't lose three in a row, the Mariners seem to sense an opportunity and seem to be coming together as a squad. Plus, Seattle's been a pretty solid home team throughout the year. I'll take Seattle to win a low-scoring game. Bet all your sports picks this weekend for FREE by cashing in on a 100% REAL CASH bonus on your first deposit of $100 to $1000 at BetNow Sportsbook!