[et_pb_dcsbcm_divi_breadcrumbs_module hide_homebreadcrumb="off" homebreadcrumbtext="Home" separator="sep-raquo" hide_currentbreadcrumb="off" homebreadcrumborientation="left" _builder_version="3.8″ fontsbreadcrumbs_font="Lato||||||||" fontsbreadcrumbs_text_color="#000000″ fontsbreadcrumbs_font_size="15px" fontsbreadcrumbs_line_height="16px" fontsseperator_font="||||||||" fontsbreadcrumblinks_font="||||||||" fontsbreadcrumblinks_text_color="#2567cf" custom_margin="25px|||" custom_margin_phone="30px|||" custom_margin_last_edited="off|desktop" custom_css_main_element="font-family: Helvetica Regular;" global_module="3641″ saved_tabs="all"][/et_pb_dcsbcm_divi_breadcrumbs_module]
St. Louis Cardinals at Chicago Cubs 9/30/18 Pick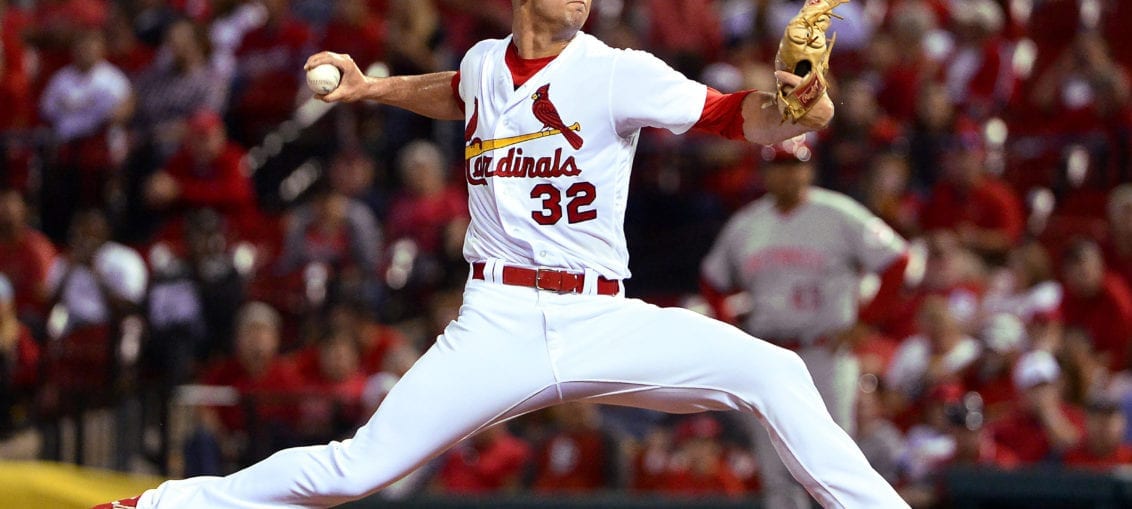 St. Louis Cardinals at Chicago Cubs 9/30/18
Time: 3:20 PM ET
Where: Wrigley Field, Chicago, IL
Listed Pitchers: Jack Flaherty (St. L) vs. Mike Montgomery (Chic)
TV: FS-Midwest, NBCS Chicago
Moneyline: Cardinals +138/Cubs -148
Over/Under: NA
The Cubs are now tied for the lead in the NL Central with Milwaukee, while the Cardinals were just eliminated from playoff contention. But that doesn't mean St. Louis is only going to lay down Sunday, does it? And how are we playing this season finale between rivals with our daily free MLB picks?
MLB Betting Line
Sunday's MLB betting odds opened Chicago at around -150 for this game, with an over/under yet to be determined as is the norm for games played at Wrigley. The money line was holding steady in early betting action on limited boards.
Sunday Set-Up
These teams have split the first two games of this final series of the season. The Cubs won 8-4 Friday afternoon, while the Cardinals took Saturday's game 2-1. Unfortunately for St. Louis business elsewhere eliminated the team from playoff contention for this season.
Chicago won Friday's game as a -140 favorite on the MLB betting odds, but the Cardinals cashed in Saturday as +135 dogs.
Saturday's victory snapped a four-game losing streak for St. Louis, while the loss halted a three-game winning streak for the Cubs.
At 94-67 overall Chicago is tied with surging Milwaukee for the lead in the NL Central and for the best record in the National League. Victories by the Cubs and Brewers Sunday would necessitate a one-game playoff for the division title Monday at Wrigley Field. The winner of that game would then get a few days off, while the loser would then host the NL wild-card game Tuesday.
At 88-73 the Cardinals are done for this season. But they did play over their season wins O/U of 86.
The Cards lead this season series with the Cubbies 10 games to eight.
Sunday's Starters
Lefty Montgomery (5-6, 3.99), by our strict standards, is 7/18 on quality starts this season and only one for his last five. Tuesday he gave up five runs and seven hits in four innings against Pittsburgh, and over his previous five starts, he's allowed 14 runs and 25 hits through 22 1/3 innings. On the season Chicago is 9-9 when Montgomery starts.
In two starts this season against St. Louis Montgomery allowed six runs and 17 hits through 11 innings. The Cubs lost both those games.
Rookie righty Flaherty (8-8, 3.16) is 10/27 on quality starts this year, but 0 for his last two. Monday he gave up three runs through 5 1/3 innings against the Brewers, and just before that he gave up five runs in less than five innings against Atlanta. On the season the Cardinals are 11-16 with Flaherty and 0-5 over his last five outings, but that's not all his fault.
In two starts this season against Chicago Flaherty allowed one run and four hits through 10 innings, with 16 strikeouts. St. Louis won both those games.
Despite the fact of his recent struggles were giving Flaherty the handicapping edge for this pitching match-up.
Sunday's Batting Splits
The Cardinals own a .249/.328/.424 team batting average/OBP/slugging percentage split against left-handed pitching this season.
The Cubs own a .259/.334/.415 split against right-handed pitching this year.
We'll call the splits with the sticks a push here.
The Bullpens
The St. Louis bullpen owns a 4.35 ERA and a 1.47 WHIP. However, this unit is getting great work as of late from new closer Carlos Martinez, who closed out Saturday's win in 1-2-3 fashion and is 5/5 on save chances since taking over that role earlier this month.
The Chicago pen owns a 3.33 ERA and a 1.29 WHIP.
We'll give the Cubs the edge in the comparison of the bullpens.
Totals Report
Unders are 46-33 in games played at Wrigley Field this year, which are averaging 8.9 total runs per.
Overs are 9-2 in the Cardinals' last 11 games.
Unders are 5-2 in the Cubs' last seven games.
Overs are 10-7-1 in Cards-Cubs games this season.
Unders are a combined 26-18 when Montgomery and Flaherty start this season.
Free MLB Picks
Chicago is already in the playoffs but would really like to avoid a one-game playoff for the division crown Monday. St. Louis, meanwhile, is probably depressed about missing the playoffs again, but the end of the season also brings relief. Perhaps the Cardinals will play it loose Sunday. And we know they'd enjoy beating the Cubbies one more time. We're going with St. Louis for our free MLB pick for Sunday and for those needing an additional account or. Looking to get your feet wet betting sports online, check out Intertops for their huge deposit bonus. Click here to get a free $200!
<aside><div class="widget105"><!-- [et_pb_line_break_holder] --><h4 class="baseball">MLB 10¢ Sportsbooks</h4><!-- [et_pb_line_break_holder] --><table id="dimeline"><!-- [et_pb_line_break_holder] --> <tr><!-- [et_pb_line_break_holder] --> <th></th><!-- [et_pb_line_break_holder] --> <th width="110px">10¢ to:</th><!-- [et_pb_line_break_holder] --> <th width="110px">20¢ to:</th><!-- [et_pb_line_break_holder] --> </tr><!-- [et_pb_line_break_holder] --> <tr><!-- [et_pb_line_break_holder] --> <td><div class="col1"><a href="https://www.predictem.com/out/Sportsbetting"><!-- [et_pb_line_break_holder] --> <img src="https://www.predictem.com/wp-content/uploads/2018/06/SportsBettingDark.png" width="150" alt="SportsBetting" /></a><!-- [et_pb_line_break_holder] --> </div></td><!-- [et_pb_line_break_holder] --> <td>-200</td><!-- [et_pb_line_break_holder] --> <td>-279</td><!-- [et_pb_line_break_holder] --> </tr><!-- [et_pb_line_break_holder] --> <tr><!-- [et_pb_line_break_holder] --> <td><div class="col1"><a href="https://www.predictem.com/out/Betonline"><img src="https://www.predictem.com/wp-content/uploads/2018/06/betonline-xs.png" width="150" alt="BetOnline" /></a></div></td><!-- [et_pb_line_break_holder] --> <td>-200</td><!-- [et_pb_line_break_holder] --> <td>-270</td><!-- [et_pb_line_break_holder] --> </tr><!-- [et_pb_line_break_holder] --> <tr><!-- [et_pb_line_break_holder] --> <td><div class="col1"><a href="https://www.predictem.com/out/5Dimes"><img src="https://www.predictem.com/wp-content/uploads/2018/06/5Dimes_sm.png" width="150" alt="5Dimes" /></a></div></td><!-- [et_pb_line_break_holder] --> <td>-195</td><!-- [et_pb_line_break_holder] --> <td>-266</td><!-- [et_pb_line_break_holder] --> </tr><!-- [et_pb_line_break_holder] --></table> <!-- [et_pb_line_break_holder] --><div class="widget-footer"><a href="https://www.predictem.com/best-sportsbooks/mlb-dimeline/">See all Dimeline Sportsbooks</a></div><!-- [et_pb_line_break_holder] --> </div></aside><!-- [et_pb_line_break_holder] --><!-- [et_pb_line_break_holder] --><style><!-- [et_pb_line_break_holder] --> #dimeline {border: 0px;}<!-- [et_pb_line_break_holder] --> #dimeline th{color:#000;}<!-- [et_pb_line_break_holder] --> #dimeline td{padding: 2px; text-align: center;}<!-- [et_pb_line_break_holder] --> #dimeline td, #dimeline th{padding: 8px 2px; text-align: center;border-bottom: 1px solid #bbb;}<!-- [et_pb_line_break_holder] --> .img-hover {border: 1px solid #fff; padding:5px}<!-- [et_pb_line_break_holder] --> .img-hover:hover {background: #edeef0; border: 1px solid #008156; margin-top:1px; padding:5px}<!-- [et_pb_line_break_holder] --></style>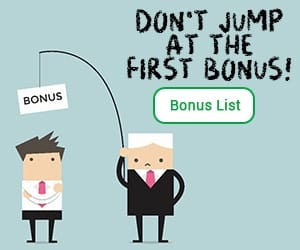 <div style="width:340px; margin: 0 auto;"><!-- [et_pb_line_break_holder] --> <a class="twitter-timeline" data-width="340" data-height="500" data-link-color="#008156" href="https://twitter.com/PredictemPicks?ref_src=twsrc%5Etfw">Tweets by PredictemPicks</a> <script async src="https://platform.twitter.com/widgets.js" charset="utf-8"></script><!-- [et_pb_line_break_holder] --></div>