Ruoff Mortgage 500 Race Picks & Analysis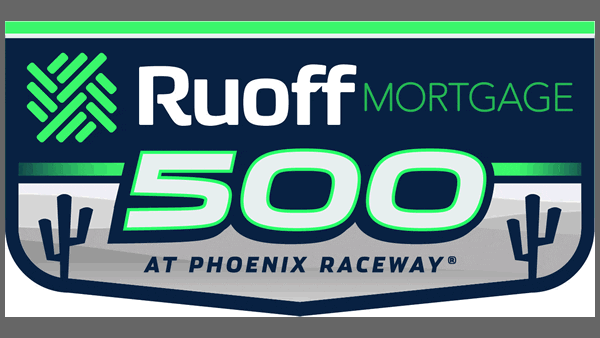 Race: Ruoff Mortgage 500
Date: Sunday, March 13, 2022
Track: Phoenix Raceway
Time: 3:30pm ET
Channel: FOX
What Did We Learn From Last Week?
Las Vegas proved once again to be a pretty good show for the fans and a good day of racing for the drivers…unless you were Kyle Busch. Now, I'll be honest and have succumbed to the fact that Kyle Busch is just who he is, whiney and all; however, when he really starts being as derogatory as he was towards Bowman on his in-car radio, well, that's just plain arrogance at its finest. For some reason, Busch thinks he's untouchable. He thinks any other driver than himself has lucked into a win. I hate to break it to you, Kyle, but luck is part of racing. Maybe you didn't watch enough Talladega Nights or Days of Thunder, but man, if you don't get how luck plays into racing, you need to do some thinking. What do you think that Talladega and Daytona are? They're the epitome of luck with it comes to racing. Anyone can win there if enough drivers wreck out, which is highly probable. That said, it was pretty classless, if nothing else, of Kyle Busch to discount Alex Bowman's skill as a driver. Whether he won and led the most laps or won by pit strategy, he was leading on the lap that mattered most, and Kyle Busch wasn't. Suck it up, buttercup. There's no crying in NASCAR. Bowman took it in stride and suggested another T-shirt idea, much like his "HACK" idea that came from Denny Hamlin's tirade last year.
On that note, Kyle Busch clearly didn't win. Alex Bowman did. Sometimes the "luck" of pit strategy is not luck at all. It's…strategy. The Hendrick teams took two tires. Busch took 4. It was a late restart with not many laps to go. That was a smart move by those teams. You can call it luck. I will call it skill and experience. I'm curious if Kyle thinks that any of the other "less-than" drivers lucked into their positions as well. We saw some strong finishes out of what we'd think are unlikely teams. Ross Chastain, for one, got a solid third-place finish for Trackhouse Racing. Corey LaJoie also had a great day with a top 15 after starting back in 29th. It's typically hard to move through the field at this place, so some smart moves throughout the race made a very big difference. Many believe that this is a testament to the next-gen car and how it is evening out the playing field for the under-funded teams. While that may be the case, I hate to think that it might be very short-lived. It's going to be hard to hold back the R&D from the big league teams. Once they really hone in on the quirks of this new build, there'll be no stopping them once again.
Where Are We Headed This Week?
For now, though, all of the drivers and teams get another swing at things this weekend at one of my favorite tracks. Phoenix is the one-mile asphalt dogleg oval with the blue walls that always brings us a great day of racing. The banking is progressive throughout the turns, with the exception of turn 1, which stays at 8 degrees. The remainder of the turns vary anywhere from 8-9 degrees, in turn, two and then 10-11 degrees in 3 and 4 and through the dogleg. The configuration of this track is very unique. It's a short flat track that lends itself to tire strategy and good pit stall choice. Those two factors will play a key role in determining the winner here. We typically see quite a few cautions at this track. It's a place where lap traffic also plays a big part. Drivers will have to try to stay off the blue walls and avoid flat tires as they move across this track on Sunday afternoon.
Odds and Value Picks
When it comes to picking a winner, there's a handful of guys that stick out. Most notably, Martin Truex Jr. seems to have this place down pat. With an average finish of around 4th, he's got a knack for these types of tracks. In fact, last year, Truex finished 2nd in the fall race and won the spring race. He's going to be a force to be reckoned with. I think that we're also seeing the tide turn a little bit for the JGR teams with this next-gen car. This might be their best opportunity yet to take a win. He will have quite a bit of competition, though. Kyle Larson…I mean, can we not mention Kyle Larson? He's got another strong average finish at this track of 4.7. He is the one that beat Truex in the fall race here. In his last six starts at Phoenix, he hasn't finished worse than 7th. That's consistency if I ever saw it. The kid is good on this type of track as well and will be one to follow on Sunday. Finally, how can we forget about good 'ole Denny Hamlin? As one of the best on the short flat tracks, Hamlin will be doing his best to get a victory on Sunday. He's finished third in his last two starts and won here back in 2019. The JGR team will definitely bring something to the table here at Phoenix. Let's take a look at your potential winners heading into this weekend:
Favorite: Martin Truex Jr. +700
Mid-Range Pick: William Byron +1400
Dark Horse: Aric Almirola +2500
With a slew of top 10 finishes at Phoenix, Almirola deserves more credit than he gets. He finished 6th here in the fall and has top 10s dating back to 2015. He's looking for an easy way into the Chase this year, and this could be the perfect opportunity for it. Almirola has more grit than a lot of people realize. I think that he's going to push a little harder on these tracks where he's got more confidence. He'll be in the company of drivers like William Byron. Although Byron doesn't have a win in the Cup Series here yet, he does have success from the Xfinity Series. He is also a driver with multiple top 10 finishes here, and with his strong run last weekend at Vegas, you can bet that these Hendrick cars are coming into their own. Byron will be looking to best Truex, but that's going to be a hard feat. Truex is one of the best at these shorter tracks, and with those coveted wins so seemingly far away, he's going to drive hard to try to earn his spot into the playoffs. Let's take a look and see where these guys stand after Vegas:
Kyle Larson
Austin Cindric
Martin Truex Jr.
Alex Bowman
Joey Logano
Kyle Busch
Aric Almirola
Chase Elliott
Austin Dillon
Bubba Wallace
Chase Briscoe
Erik Jones
Ryan Blaney
Kevin Harvick
Kurt Busch
Brad Keselowski
Honestly, I'm surprised to see Harvick still struggling so much this year. Hopefully, this is a fluke and not how he's going to go out in the sport. One thing I give Jeff Gordon is that he went out on the top of his game, competing until the final race for the championship. There are a lot of drivers that can't and don't do that. Jeff was one of the guys who knew when to call it. Harvick might be reaching that point in his career. It's early yet, though. Maybe this is just a warm-up, and his time is coming later in the season. A lot of these drivers are going to be switching things up here in the coming weeks as the teams learn more and more about the new cars. As I mentioned previously, I believe that the smaller teams will start to fade as the year progresses. That will remain to be seen. Until then, I anticipate an absolutely great weekend of racing as these drivers and teams head to the blue walls of Phoenix Raceway!