Xfinity 500 Race Preview, Odds, Predictions 10/30/22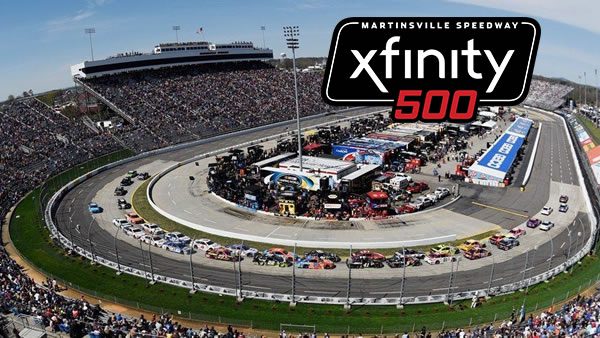 Race: Xfinity 500
Date: Sunday, October 30, 2022
Track: Martinsville Speedway
Time: 2 pm ET
Channel: NBC
What Did We Learn From Last Weekend?
Good 'ole Bubba Wallace sat out of Homestead this weekend after intentionally wrecking Kyle Larson in Las Vegas. That definitely wasn't enough of a penalty from NASCAR, but Larson was able to rub some salt in the wound by taking the win at Homestead on Sunday. I think what was even better was Larson's interview regarding the incident, where Larson stated he didn't expect an apology from Bubba. Even Kyle Larson knows the quality (or lack thereof) of Bubba Wallace's character. Larson stated he was a "big boy" and didn't expect anything from Wallace and wasn't worried about it either way. He moves on from things quickly and focuses on the race at hand, which is exactly what led him to the checkered flag first this past weekend. In fact, not only did he win, but he did so in dominating fashion. He led 199 of the 267 laps and took all stage wins. His victory was never questioned, with a 1.261 second lead over 2nd place Ross Chastain.
Now, poor Chastain! I say that with a chuckle because if there's anywhere to be other than victory lane, it's in the second spot. Unfortunately for Chastain, that's been the case one too many times. He's going to have to do something about that here in the next week or two in order to secure a championship. The silver lining to that second-place finish is that he was the best finishing championship, contender. Larson was knocked out of contention in the previous segment, so although this is his 3rd win of the year, he's just chasing down victories and experience for next year at this point. Other than Chastain, there wasn't much success from the remainder of the playoff field. Denny Hamlin was the only other driver to finish in the top 10. Chase Briscoe is going to have to win next weekend to work his way onto the final four after hitting the wall on lap 160. He finished 36th. The remainder of the playoff drivers all finished within the top 20, but their performance left a lot to be desired from supposedly the best teams out there. After Larson and Chastain, AJ Allmendinger, Austin Dillon, and Brad Keselowski rounded out the top 5. It was another strong finish from Keselowski, who struggled for much of the season but seems to be making some strides here in the late races. Martin Truex Jr., Denny Hamlin, Kevin Harvick, Kyle Busch, and Daniel Suarez finished out the top 10 spots.
Where Are We Headed This Weekend?
This weekend, the drivers have one final shot to solidify their chance at the championship at Martinsville. This is another one of those tracks that is going to be tough for the drivers and teams to get through unscathed. As the smallest track on the circuit, it's virtually impossible to come out without a donut on the side of your car. Martinsville is a track rich in history dating back to the 1950s as a NASCAR venue. It's also a track that is very difficult to get around as a rookie. Veterans tend to fare better overall at this place, as there is a great deal of skill required to make it around to the final lap without any sort of complication. Martinsville is called the paper clip because of its shape being very similar to such. That gives you an idea about how tight the corners are. This place is a 0.526-asphalt/concrete oval with 12 degrees of banking in the turns and none on the straights. Both straights are a mere 800 feet. There is a tremendous amount of braking that happens going into the turns, which causes major wear on both brakes and tires. While drivers floor it out of the turns, those extreme differences in speed cause havoc on the cars. This is a track where equipment management is critical. It's also a place where pit stall picks are huge in terms of strategy. With such a tight pit road, these guys need every advantage they can get. Getting that first pit stop is going to make all the difference in the world. Lookout for qualifying to see where these guys settle in because that is going to really give us an idea of who has a huge advantage over the rest of the field.
Odds and Value Picks
In terms of a winner at Martinsville, as I stated, veterans are going to have the advantage here. Now, that's not to say that the less experienced drivers won't perform well. They've actually surprised us all quite a bit, which I think is a testament to the difference in the next-gen car. I never said that was a good thing, but that's definitely one of the results we've seen this season. There are a couple of key players heading into the race this weekend. Notably, Martin Truex Jr. and Chase Elliott are going to be some strong contenders. Truex Jr. has a total of 3 wins at this track and an average finish of 8.4. Elliott hasn't had so much success in victory lane, but he does carry one win and 4 top 5s. He has an average finish of 10.3. Elliott has also had a much more successful season than Truex.
I think that we will see Elliott in strong contention this weekend. I also think that with Truex not battling for the championship and also coming to one of his strongest tracks, we are going to see a god run from him. Someone else to watch is one of our other playoff contenders, William Byron. He's been sitting quietly in the top of the standings and is also the winner of the race here earlier this year. His stats are close to matching Chase Elliott's, in fact, also boasting one win and 4 top 5 finishes. All of these guys are good bets this weekend, with Elliott coming in at the odds-on favorite. Here is a look at your potential winners with odds provided by MyBookie:
Winner: Chase Elliott +630
Mid-Range Pick: Martin Truex Jr. +940
Dark Horse: AJ Allmendinger +3200
The Dinger is coming on strong lately, too! With a strong amount of success on the short tracks, this might be a place with Allmendinger can pull something off. He's got the cards stacked against him, but he could get you a pretty penny if he manages to pull this one off. Don't count him out, that's for sure. He's coming off a top 3 finish at Homestead, too. Martin Truex Jr. is not someone we've spoken a whole lot about, but as I mentioned previously, he's got multiple wins here and is looking to improve his season in these closing races. If there's anywhere that Truex can perform, it's Martinsville based on his stats. Look for that entire team to be in championship form simply because this is one final opportunity this season for them to do so. Chase Elliott is going to be the man of the hour, though. With the odds in his favor heading into this race and also his previous success and success thus far in 2022, this is his race to lose. He's still in the top 4 in points, but he's not completely safe. Martinsville could be his golden ticket to the final championship berth at Phoenix. Let's see how the points are shaping up as the teams head into the final race of this segment.
Joey Logano
Ross Chastain
Chase Elliott
William Byron
Denny Hamlin
Ryan Blaney
Christopher Bell
Chase Briscoe
Bell and Briscoe are basically out of contention. Without the win, they are too far out mathematically to move on to the final round. Ryan Blaney is going to need a miracle to move on as well. He's sitting 18 points below the cutoff line, so short of something catastrophic happening, he's likely to be cut. Denny Hamlin is 5 points below the line and needs to put something good together this weekend. William Byron is good at this track, so to push him off the bubble, Hamlin will have to get to the front of the pack. That's not to say that all of these scenarios aren't possible, but these guys are going to have to fight. What better place to do it than a short track? Stay tuned as these drivers and teams get geared up for a final shot at the championship four and battle it out at Martinsville Speedway!