Boston Celtics vs. Milwaukee Bucks Pick Game 1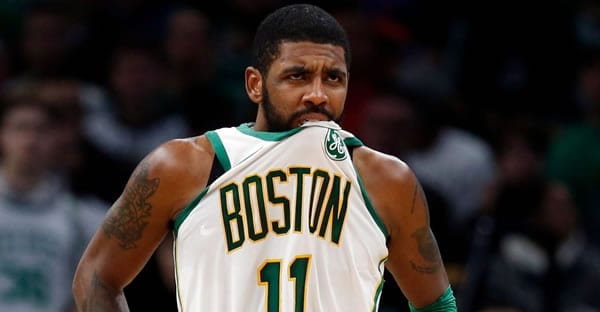 Boston Celtics (49-33, 38-42-2 ATS regular season – 4-0, 4-0 ATS playoffs) vs. Milwaukee Bucks (60-22, 46-31-4 ATS regular season – 4-0, 4-0 ATS playoffs)
When: Sunday, April 28th, 2019 – 1:00 pm ET
Where: Fiserv Forum – Milwaukee, WI
TV: ABC
Point Spread: BOS +7.5/MIL -7.5 (WagerWeb)
Total: 223.5
Situations: NBA Eastern Conference Playoffs – Round 2, Game 1
Unfortunately, my new puppy has taken a toll on my energy for the day, and I'll be off in dream world by the time the Denver-San Antonio Game 7 wraps up. If anything crazy happens, I'll see it at 3 am when my little guy wakes me up to take him out to go eat grass. Thrilled to be a part of fatherhood at last.
I'll most likely be up when the sun rises on Sunday morning, and I'll have plenty of time to prepare for the second part of the Eastern Conference semi-finals. Fresh off of an Indiana sweep, the reinvigorated Boston Celtics are traveling into Milwaukee to try to take down the Bucks in a series that will show us quite a bit about both franchises. Having the best player on the court and playing in your home arena usually works in a team's favor, and as such, the oddsmakers like Milwaukee has a 7.5-point favorite with the total set to a perfunctory 223.5 points. And just to clear this up: no, I did not name the dog "Embiid" – that's his middle name.
The Battle for Winter-Fiserv Forum
I'll have nothing but puppy love between this match-up and the Battle for Winterfell, and that's exactly how I prefer it. Kyrie may pray to the Many-Faced God and become a Faceless Assassin when it comes playoff time, but the dead are coming for us all, and Kyrie is going to need more than Valyrian steel to survive. I literally cannot imagine how confusing and annoying this must sound to those of you who don't watch Game of Thrones – my deepest condolences to you for subjecting you to it.
Getting back to the matter at hand, Boston is going to need Kyrie to be at the peak of his powers offensively if they want to hang with the Bucks. Milwaukee, statistically, finished as the best team in the NBA with a +8.6 net rating and top-4 in both Offensive and Defensive efficiency. The Celtics may have game planned well against a topsy-turvy Milwaukee team last year, but they'll need a different kind of energy this series.
We keep hearing about how Gordon Hayward is the X-factor, and I'll admit that he has a pep in his step that didn't exist through the first 7 months of the season. But everything gets ratcheted up to 11 when we get down to the Elite 8, and I'm not sure that the Butler Bulldog has another Cinderella run in him. If Hayward's scoring is limited through a combination of his own rust and Milwaukee's defensive presence, Boston is going to need a secondary playmaker to step up. And with a team devoid of alpha dogs, that may be easier said than done. Consider me worried (thrilled, if we're being honest. Borderline giddy).
Freaky Sunday
If only this game had been played on Friday. Instead, we're left with a Sunday matinee for a team filled with young guys and players with little to no real playoff experience. For a normal team – like one in, say, Miami – my hangover meter would be going off the charts. But this is the Bucks of Milwaukee we're talking about; unless the Big Ragu Donte Divencenzo cooked them up some strong vodka sauce for a pre-game carb sesh, I think that the mild-mannered Bucks will be just fine.
But they still need to go out and take what is rightfully theirs. The Bucks two wins this season were by a combined 14 points, and that's a bit close for comfort for bettors looking to lay a touchdown to a feisty underdog.
Luckily for Milwaukee, they employ a man that no one on the Celtics has a prayer of stopping. Boston showed Giannis their bag of tricks in last years' playoffs, and he was met with a scheme he had never seen before. He took the information, processed it, and his supercomputer spits out a solution: "What if we just dunk every play?" In 3 meetings with the Celtics this season, the Freak averaged 30+ points on nearly 60% shooting – Milwaukee goes as he goes, and if he comes out and sets the tone and can create open shots for his teammates, the team that finished 2nd in 3-point attempt rate should have no problem firing away from deep. And if Giannis can get him enough open looks, we can officially crown Brook Lopez with my new favorite nickname in all of sports – Splash Mountain.
Best Bet
After the ass-kicking Philadelphia just received at the hands of the Raptors, I'm hesitant to buy into another underdog. Call me a homer all you want, but despite a flat-out poor effort from my son Joel, the Sixers were still hanging around in that game without ever seizing momentum, and it wasn't a bad pick to have them +6.5. With Boston being in a similar situation, are we going to see the same script play out? Scrappy, talent-laden underdog mercilessly ruined by the best player in the series? The Bucks won all 3 home playoff games against Boston last season by an average margin north of 12 points, and Milwaukee is a better team than they were in 2018 (their coach at the time was Smithers from The Simpsons – they definitely didn't get worse). Philadelphia's biggest problem in Game 1 was a poor defensive game plan regarding Kawhi Leonard, and despite Boston's superior coaching talent, I foresee them running into the same obstacle. Giannis is an artificial intelligence that can read and react to obstacles on the fly, and Milwaukee needs a statement win to get all of the Toronto bandwagoners back on their side. Greek Freak 1 – Kyrie 0.
Final Score Prediction: Milwaukee 118 – Boston 102