NBA Futures – Picks to Win the East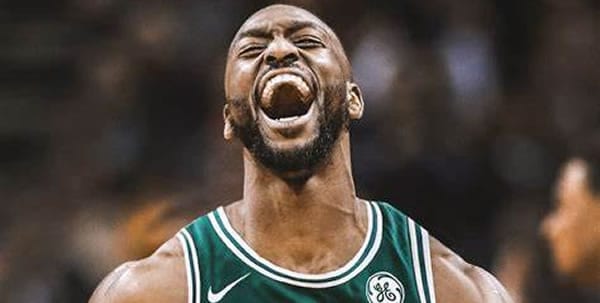 NBA Futures — Can Anyone But Milwaukee Be the 'Beast of the East'?
Bucks rate favorite's nod, but it's by no means a closed case
I expect that the Milwaukee Bucks will be right at the top in the race for the No. 1 spot in the East. They are the +150 favorites at VietBet to do just that. But what about some of the other teams, including the defending world champions? Let's take a look.
How about those Raptors?
If you thought the departure of Kawhi Leonard signaled the end of the Raptors as a title contender, well, you're probably right. Toronto (+1500 to win the East) will now rely more on Pascal Siakam, who is going to get a chance to establish himself as an All-Star. With 34 points and 18 boards in the opener, he got off to a great start. Ditto for Fred VanVleet, who will get a lot more minutes, I'm confident, based on his own 34-point effort. Marc Gasol is a year older, so keep an eye on him. And the loss of Danny Green took away a real "3-and-D" guy - the kind that helps teams win championships. But Kyle Lowry is still the quarterback, so maybe there's a chance for them to make some noise.
Are the Celtics revived?
The Boston Celtics (+600 to win the East) knew they were doing themselves a big favor when they let Kyrie Irving walk in free agency. Sure, if you have a fantasy team, he had nice numbers for that, but for the "reality" team, he was a bit of a distraction and a ball-hog. Brad Stevens admitted that on the whole, many of his players, who had been able to step up in the absence of Irving and Gordon Hayward two seasons ago, were a little irritated that there were fewer minutes available for them last season.
We'll see if Kemba Walker fits in here or if he is just another "me-first" guy. That played OK in Charlotte, where there was a shortage of scorers. But he's going to have to be content with less than 26.5 points a game, as he had last season. With Al Horford having left for Philadelphia, this team needed some toughness. Marcus Smart, a premier defensive guard, certainly has it, but what about Enes Kanter? He isn't known as a defender, but he demonstrated some grit in the playoffs, as he not only went through a fasting period but also dealt with an injury. This would be a good time for Gordon Hayward to rebound fully from his injury and become a significant scoring threat again. Stevens could pull a rabbit out of a hat.
Did the Sixers get better?
Well, it was certainly a good thing to pick up Horford, who contributed 13.6 points and 6.7 rebounds in Boston last year but also added a lot of intangibles. He should not only play well beside Joel Embiid (+1600 in the MVP odds), but also will fill Embiid's spot to give him a blow and get "smaller" with the lineup. Was dealing Jimmy Butler one of those instances of "addition by subtraction"? How long will Ben Simmons be able to go without taking any shots from the perimeter? And what about the alleged "chemistry" problem he was a part of?
I think JJ Redick's departure is a significant loss because that's an elite outside shooter we're talking about. Do they think Josh Richardson is going to make up the difference? The Sixers (priced at +240 to win the East at VietBet) may not be able to get over the hump, but if it's not going to be the Bucks, who's left?
Maybe the Pacers?
Indiana (+1100 to win the conference) is an interesting proposition. It's an ensemble cast, as usual, but they were a lot better with Victor Oladipo than without him. After all, he's a legit two-way guy with world-class athleticism. And when he's over his quad injury, Nate McMillan's team should have a chance to take off.
Some people didn't like the loss of Bojan Bogdanovic (who averaged 18 ppg last year), but they've brought in people like TJ Warren and Jeremy Lamb, who can put points on the board. Another new acquisition, Malcolm Brogdon, is a 50/40/90 guy (that is, 50% shooting, 40% triples, 90% from the line), which is rare in the NBA. And he defends too, which makes him a good backcourt match with Oladipo. One of them has to play the point. It seems like Domantas Sabonis (14.1 ppg, 9.3 rpg last season) could be ready to make a leap.
The Heat is……OFF?
In recent seasons, it appears as if the Miami Heat (
-110 to win the Southeast Division at VietBet
) have been good enough to either barely make or barely miss the playoffs. Still, Erik Spoelstra is an underrated coach, as while he rode the "Big Three" to a couple of titles, he's also done well with a lot less. Miami got as much as it could from Hassan Whiteside, and now it's time for Bam Adebayo, who has a nice upside. You've got to remember that when Adebayo was at Kentucky, he played limited minutes, but he was talented enough offensively that John Calipari insisted on running more and more plays for him.
Dion Waiters is already a pain in the ass to deal with (and is rumored to be headed elsewhere soon). Now you have to wonder - how long is it going to be until Jimmy Butler starts alienating people? And how well is he going to get along with this coach, who doesn't necessarily have an intimidating presence? Remember that Dwyane Wade, always a significant guy in Spoelstra's corner, isn't around anymore to set folks straight.
How much of a "Net return" will there be?
There is obviously a lot of excitement surrounding what the Brooklyn Nets (+1500 in the East) have done in the off-season. While they wait for Kevin Durant to heal up and become available to them next season, will the Nets experience the same kind of chemistry "hit" that Kyrie Irving dealt to the Celtics last season? It's a pertinent question, considering that Kenny Atkinson led the team to the playoffs last year largely as an ensemble. If Irving comes in with the idea of being at least something of a facilitator, this program can really move ahead. And Caris Lavert can also move himself to a new level. He has a chance to be special.
This is a very interesting bench. DeAndre Jordan is more than just a friend of Durant's who was "part of the deal." Splitting minutes with Jarrett Allen, he could be really effective doing what he's always done - rebounding and blocking shots. Joe Harris is an elite three-point shooter. Wilson Chandler is a fine pick-and-roll defender. And Spencer Dinwiddie adds an explosive element as one of the league's best sixth men. He made news just recently in the tech world when he converted his contract into a digital token, as he's going to really up the ante on his investment in Bitcoin.
Meanwhile, on the other side of the East River…..
Fans of the New York Knicks (a 200-1 longshot to win the East) are very down on them, and we understand that emotion, because they didn't acquire any jewels on the free-agent market (Durant. Kawhi, Kyrie), nor did they snag the #1 draft pick for Zion Williamson. But perhaps the news isn't all bad.
The Knicks added quite a few veteran role players, including tough guys like Bobby Portis and Marcus Morris, shot-blocker Taj Gibson, and shooter Wayne Ellington. They also signed Julius Randle, who was a big producer with New Orleans (21.4 ppg, 8.7 rpg). And the draft "consolation prize" was Zion's Duke teammate RJ Barrett, who is athletic but has to develop.
Those guys join the core that is already there, which includes Mitchell Robinson. He can be ideal as a guy who defends the rim, and Kenny Knox, who, frankly, has to start turning into the guys the Knicks envisioned him to be, which is a scorer, because he may not have a lot of value in other departments. If they can't find a shooting guard, it's their fault, because they've got a million of them. But between Elfrid Payton, Dennis Smith and Frank Ntilikina - all in danger of becoming first-round busts - somebody has to emerge as a reliable point guard.
You may scoff, but I think this is actually a deep roster. And it is entirely possible that the Knicks could grab the bottom rung on the Eastern Conference playoff ladder.
Are the Pistons pumping?
If you believe that the Detroit Pistons (+7500 to win the East) have two of the NBA's best players at their respective positions (power forward Blake Griffin and center Andre Drummond), then you have to believe they can make the playoffs in this crowded but thin conference. What's good about those up-front guys is that they are able to stay out of each other's way because they do different things well. Can shooting guard Bruce Brown shoot more, and thus produce more offense? And did it mean anything that they acquired the MVP of a half-court league (the BIG3) in Joe Johnson? The intrigue comes with former MVP Derrick Rose, who averaged 18 points with Minnesota. How much can he facilitate here? And can he play some defense when he comes off the bench?
That Cavalier attitude…..
Toward defense, that is. Well, not if John Beilein has anything to say about it. Beilein is no "young buck" out of the college ranks; he is all of 66 years old coming into his first pro gig. He demands discipline, and we wonder if he's going to get it with the backcourt of Collin Sexton and Darius Garland. One of them may eventually have to go, or one of them may finally have to become a full-on distributor first and scorer second, for the Cleveland Cavaliers (350-1 to win the Central Division) to get better. Kevin Love will serve as trade bait, but who out there wants to pay him?
A Hornets' nest of problems
Michael Jordan is still the majority owner of the Charlotte Hornets (150-1 to capture the Southeast Division), although he sold a piece to a couple of New York businessmen, at a considerable profit. Jordan is living proof that just because you are an all-time great player, it doesn't mean you can put a winning team together. He should have held on to Steve Clifford, but what are you gonna do? Terry Rozier - who has an income of almost $20 million a year - is not a replacement for Kemba Walker, and he doesn't threaten much as a shooter, so the Hornets may rival Cleveland for the worst record in the conference. Yeah, it's a tank job of sorts. But can they unload Nicolas Batum? They will try.
As for the Washington Wizards……
The most exciting part of their season will be seeing those sports betting kiosks owner Ted Leonsis is installing at the Capital One Arena. We don't think they'll get there in time for those of much faith to get a 1250-1 ticket on the Wiz to win the NBA championship.
Remember that you can get more value for your dollar at VietBet, as well with reduced juice on games in NBA. And if you want to stay in the action even after the games tip-off, real-time wagering comes through Live Betting Ultra……. Open your account using a major credit card or person-to-person transfers. You can also use cryptocurrencies like Bitcoin, which NEVER incurs a transaction fee. …….. Enjoy TWO live casinos as well, including the brand-new Lucky Live Dealer Casino, where you'll find some games you may have never experienced before……
Sign up for an account through this site and use the bonus code of PREDICTEM, and it will be good for a 50% Welcome Bonus up to a $1,000 Deposit!