Halftime Betting in Football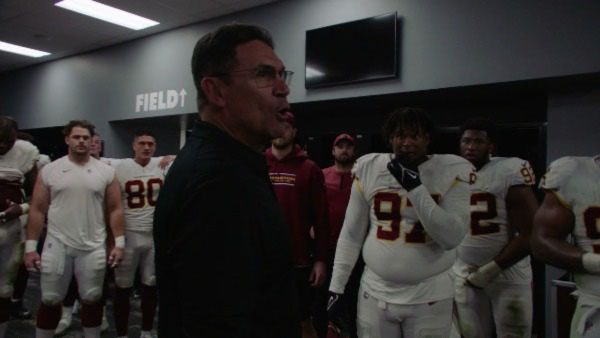 Halftime Betting Advice & Angles
by Jerald of Predictem.com
The halftime bet has been increasing in popularity over the past few years. This is a wager that is made at the half, and it is graded based solely on the outcome of the second half and overtime. Many gamblers use the halftime bet as a hedge to their original wager they made prior to the game starting. If you're watching the game, you can sometimes get a feel for what each team is successful/unsuccessful at doing. This is powerful information that you can use to make some easy money. Note: Most teams make halftime adjustments in the locker room. If a team is getting ashed against the run, they may move a linebacker or stack one side or the other. If they're getting thrown on a ton, they may drop one more back into coverage. This is why we as bettors need to handicap coaches. Some coaches make adjustments, some don't! The win/loss column is usually a good indicator of who does what. In summary, take notes on coaches. Everything from "Does this guy make changes on the fly (most don't!)" to "is this a coach that is willing to run up the score?" These are both gold nuggets when it comes to placing a live bet or making a bet at the half.  
Here is an example of halftime betting:
Let's say the line on the Vikings/Bears game has Chicago being favored by 7 points with a total of 39. The halftime score is Chicago 17 Minnesota 0. The second-half line comes out as "Chicago pick" with a total of 17.
Here are some options that you can make for your halftime wagers:
If you originally have a bet on Chicago, you can:
Bet on Minnesota at pick for the 2nd half. If Minnesota outscores Chicago by less than 10, you would win both bets. If Minnesota outscores the Bears by more than 10, you would win your halftime bet and lose your original bet. If the Bears outscore the Vikings, then you would lose your halftime bet and win your original bet.
Knowing that the only way the Bears will not cover is if the Vikings score a lot of points, you could bet the over for the 2nd half total. In this situation, if the Bears can at least get a field goal, then there is no way you could lose both your original bet and your 2nd half bet.
Since the Bears have a large lead, you may feel that they will be conservative and will run the ball a lot to keep the clock moving. Because of this, you may want to play under the total of 17 for the 2nd half.
You may just want to pass and assume that you have a great chance of winning your original wager.
CLICK HERE TO BET AT A SPORTSBOOK THAT OFFERS 2ND HALF LINES ON ALL NFL/NCAA GAMES!
Another great hedging opportunity presents itself if you have an original wager on the under 39 for the game. Since there were 17 points scored in the first half, and the 2nd half total is 17, you can play the over, and if the final score ends up on 35, 36, 37, or 38, you would win both of your wagers while only risking the juice since you are guaranteed of winning at least one of the wagers.
There are also bettors that don't use the halftime bet as a hedge. Some people may want to get a feel for the game before placing a wager, so they wait until halftime to place a bet. This wagering style can present some great opportunities if you're patient and do not force plays.
The reason for this, is that many times the Sportsbook will set a 2nd half line to discourage those that are hedging. This can give you great value on your 2nd half wagers.
An example of this using the same line from above, but now the Vikings have a 14-7 halftime lead. The 2nd half line on this game is set at Chicago -8. If you think the Vikings are going to hang on for the win, you can grab the 8 points, or if you think that the Bears are going to come back and win, you can play the Bears minus the 8 points.
One of the drawbacks to halftime betting is that you have to be available during a limited window of time, and you do not have a lot of time to study and think about your wager. Whatever you decide to do, just remember to bet with your head, not over it.