Kansas City Chiefs vs. Jacksonville Jaguars Week 1 Pick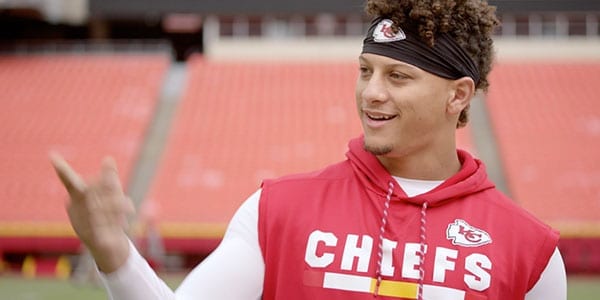 Kansas City Chiefs (0-0 SU, 0-0 ATS) vs. Jacksonville Jaguars (0-0 SU, 0-0 ATS)
NFL Week 1
Date/Time: Sunday, September 8, 2019 at 1PM EDT
Where: TIAA Bank Stadium, Jacksonville, Florida
TV: CBS
Point Spread: KC -4/JAC +4 (Bovada)
Over/Under Total: 52.5
The Kansas City Chiefs descend onto TIAA Bank Stadium on Sunday to take on the Jacksonville Jaguars in week one NFL action. These two teams have both recently been AFC conference runner-ups, with the Jaguars losing to the Patriots in the 2017 title game, before the Chiefs did the same last season. The Jags should be a cautionary tale for the Chiefs, showing Kansas City how bad things can go when everyone is high on you, going 5-11 last season. The Chiefs, however, look to do big things this season, as they ride the arm of league MVP Patrick Mahomes. But with new quarterback Nick Foles, the Jaguars are pegging 2019 as a bounce-back year. This week one matchup has the looks of a pretty good game.
Which Jacksonville Team Shows Up?
Going off of the last two seasons, it's hard to gauge what the Jags will look like, and it's clear they have a pretty big range. In 2017, that defense was fantastic. Not only were they stout, but they were also clutch and played at their best when it was all on the line, not counting the time they blew a big lead against the Patriots with the Super Bowl in their sights. The 2017 defense would appear to be a good matchup, even against the high-flying Chiefs' offense. They were that good and able to change the complexion of a game with their big playmaking ability. Last season's 30-14 loss to Kansas City showed their defense for what it was for most of the season—average and non-impactful.
The thing is that the Jaguars' defense should be pretty darned good. It's just hard to peg what we will see in week one. Being at home helps, as Kansas City will be in some still-hot weather in what's not the easiest place to play. They can't be expected to appreciably curtail the entirety of the KC offense. But how well they play is the key to this game and whether the Jags will cover. With Telvin Smith and Myles Jack, the middle is pretty solid on defense. Adding Josh Allen could make it come together, as the rookie is a potential difference-maker. The line has real talent, with Calais Campbell, Yannick Ngakoue, and Marcell Dareus. Jalen Ramsey will have his hands full but is one of the top corners in the league.
More Picks: Steelers at Pats Point Spread Pick
The Importance of Firepower
The Jaguars are going to need to rely on defense. Sure, there is hope on the other side of the ball, but even their best-case scenario leaves them at a substantial horsepower deficit to their opponent in this game. Scoring points is the name of the Chiefs' game, with Patrick Mahomes putting up huge numbers with a full cast of stars, including having a superior receiver and tight end in Tyreek Hill and Travis Kelce. That opens things up for other guys, like Sammy Watkins or maybe rookie Mecole Hardman. The Chiefs still got good play at running back after losing Kareem Hunt, and maybe Damien Williams or Darwin Thompson can show that it's more about the system and having all that tremendous aerial firepower around them to distract defenses from the rush-attack. After losing Mitch Morse at center, though, the Chiefs middling offensive line might struggle with all the different looks and monsters that lie in wait on the Jacksonville "D."
Just as we don't know what to expect from the Jaguars defense, their offense is also a bit of a mystery. With a new quarterback, we're never going to know until we really know. I like Foles, but can he reproduce his magic in a new system, with less of the artillery he utilized to make it so he'll never have to buy a drink again in Philadelphia? The line with which he works could develop, but it doesn't look like a top-half line heading into week one. Around him is a lot of talent that either struggles to stay healthy or has been erratic and slow to develop potential-wise. RB Leonard Fournette has enjoyed his moments, without ever really serving notice that he's ready to be the tip-top back they need to make this work. There is promise among the pass-catching corps, with Dede Westbrook, Keelan Cole, DJ Chark, and a possibly-healthy Marqise Lee. Foles and Westbrook are really gelling in camp. But there is a big gap in terms of overall firepower between the two offensive units on the field here, and Jacksonville is going to have to bridge a big gap.
New Look KC Defense?
While the Kansas City offense traveled well last season, averaging 32 points per game on the road, the defense didn't. Despite a 5-3 record away from home, they were outscored 283-257 as a whole. So on paper, Foles and Company won't be facing one of the toughest defenses they will see this season. They could be putting up points. The Chiefs counter with a front that could take advantage of the Jaguars' O-line. Frank Clark could be a significant addition, working up-front with dangerous and disruptive Chris Jones. Adding Darron Lee to the middle could pay off, as will adding Tyrann Mathieu to the secondary, where they would like to be better. But the front seven matches up well enough with Fournette and the secondary won't be pushed to a ridiculous extent with Jacksonville's so-so receiver crew. Last season, albeit at Arrowhead, they managed 14 points against a Chiefs' defense that typically was a lot more-porous than that. Will the Kansas City "D" be better this season? Maybe. Maybe not. Either way, they don't need to be all that special.
Sorting It All Out
Kansas City is more the known variable in this equation. Granted, they could fall off or somehow have gotten a lot better, but we might be seeing a lot of what we saw last season—an explosive, but imperfect team, that isn't a ton of fun to bet against. But one doesn't even have to be a Jacksonville optimist to picture a team that can hold their own at home, getting four points. I think the Kansas City defense is a reasonable entrance-exam for the new-look Jaguars' offense and that they should be able to put up some points. And I also picture a big play or two from the Jags' defense. I just see the KC offense being by far the most compelling part of this matchup, and however simplistic that sounds, I see a Chiefs win by 4 points being on the lower-end of possibilities. I'm taking the Chiefs.
Loot's Pick to Cover the Point Spread: I'm betting on the Kansas City Chiefs minus 4 points and guys don't forget to bookmark our NFL Picks Page for winning insight each and every week of the football season.
STOP LOSING TODAY! START WINNING WITH DOC'S TEAM OF PROFESSIONALS! GET A FREE NO STRINGS ATTACHED $60 FOR THIS WEEKEND'S GAMES!