MNF Big Bet: Broncos at Seahawks Pick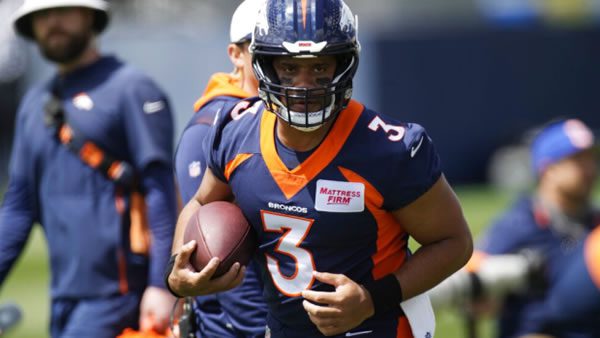 Denver Broncos (0-0 SU, 0-0 ATS) vs. Seattle Seahawks (0-0 SU, 0-0 ATS)
Week 1 NFL
Date/Time: Monday Night Football, September 12, 2022 at 8:15PM EDT
Where: Lumen Field, Seattle, Washington
TV: ESPN
Point Spread: DEN -6.5/SEA +6.5 (Bovada)
Over/Under Total: 44.4
The Denver Broncos take on the Seattle Seahawks on Monday Night Football, as both teams kick off their regular season. It didn't take long for new Denver QB Russell Wilson to return to Seattle, bizarrely catching the Seahawks in his first game as a member of the Broncos. It should be a sentimental night, but one where Wilson might have a chip on his shoulder, in addition to wanting to make a good impression in his first game as a Bronco. Meanwhile, with Wilson gone, the view on the Seahawks has become pretty bleak. Will they be able to offer a surprise at home, or will Denver start to ascend now that they finally might have their man at quarterback?
Tough Spot for Seattle?
For a team that looks to be in a tough spot this season, this is a really difficult entrance exam for the Seahawks. They do get this one at home against a team that seldom plays on this field, other than one key player who more than knows his way around this stadium. It's just that Wilson now has a lot of toys at his disposal, things he was missing as it all soured with the Seahawks. What better time to roll that out than in Seattle? Not that his heart is filled with hate, but it seemed there was a general falling out, and with this being week one, in addition to the nature of this particular spot, it's safe to think you might get a version of Wilson that is a little more revved-up than normal.
As Bad As it Looks for Seattle?
Geno Smith ascending to the starter role after starting just five times since 2014 is truly remarkable and maybe not in a good way. Hats off to Smith for being resilient and winning the starting gig so long after it seemed his expiration date lapsed. But it's still hard to regard him as a legit NFL starter. On offense, they are still in good shape, with DK Metcalf and Tyler Lockett being two excellent receivers. We'll see if Rashad Penny can survive a season healthy while being consistent. But the sources for other optimism on this team aren't easy to find.
Smith will be working behind a line that has typically been bad and will likely continue that form this season. The defense has consistently lost key pieces over the last several seasons, and with Bobby Wagner now out the door; the shining lights are indeed few on that side of the ball. The Seahawks appear to be in a major rebuilding mode. Unless they get some diamonds in the rough to step up and surprise everyone, it's really hard to forecast anything other than a rough season.
ROGERS' THURS BEST BET! 25-11 L36 NFL!
Wilson the Right Man for the Job?
It seems he's in a better position now. He doesn't inherit a great line, but it's a big upgrade from what he was working with in Seattle. He works with two dependable backs in Melvin Gordon and Javonte Williams. The key might be whether Wilson can connect with an exciting aerial package that has just been waiting for someone to show up to get the ball in their hands, guys like Jerry Jeudy, Courtland Sutton, and some other potential difference-makers who could make their presence better known now with Wilson behind center. I think the promise of new hope should enliven a vet like Wilson, who hasn't much in which to be excited the last few years in Seattle.
Reserving Judgment on Denver
There is a chance that Denver is being given too much credit, which could affect their value. Looking at some of their futures wagers and even the spread on this game, it's almost as if they're getting partial credit for something they haven't done yet. For however bad Seattle looks, Denver is still a team mired in a major funk stemming back to when Peyton Manning hung 'em up. To be laying almost a TD on the road and out of conference is a little steep. Not every coaching hire pans out, and while there is hope with Nathaniel Hackett coming into town, he and his staff are really inexperienced, and we'll see how it all comes off.
Real Matchup Concerns for Seattle
The Seahawks' best hope is to get a really big day from a running back, as they do get from time to time, with Smith making connections with one or both of his good receivers. The path to success is pretty narrow. That line could be in trouble against a Denver defensive front that is heading in the right direction. Denver's growing secondary will also make it hard for Smith to connect well aerially, something that isn't even that easy for him against mediocre pass defenses. Even if you don't think Wilson will have this Denver offense flying out of the gates to start the season, it's hard to see where Seattle can take advantage with a pass rush that can be anemic and additional holes in the middle of the secondary.
Lay the Number of the Road Fave
Again, until you know, you really don't know. In other words, with so much newness being worked into the Denver approach, who's to say they hit the ground running on the road? I just don't think Seattle is in much of a position to illustrate any kinks in the armor that the Broncos might or might not have. While I think it's an awkward spot for Wilson, perhaps, it's also a game where he should look to make a point, not only to his old team but to his new one. Make no mistake, this is a leap of faith in assuming everything will be in working order for a Denver team that has been adrift at sea for a while, but I see them getting it done on MNF with the win and cover in Seattle.
Loot's Prediction to Cover the Point Spread: I'm betting on the Denver Broncos minus 6.5 points. Bet your Week 1 NFL picks for FREE by scoring a 100% real cash bonus up to $500 when you use bonus code PREDICTEM at Betnow Sportsbook!