Super Bowl LV Odds & Picks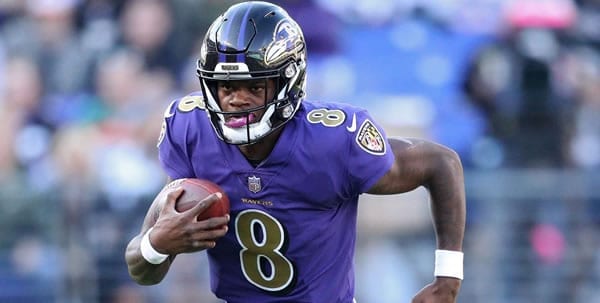 This is a bet that is among the more difficult, yet most potentially rewarding that you can make on NFL football. Sure, a lot is being asked of you. Nothing but Super Bowl glory counts here, which can be painful when you pick a team that almost makes it. You could lose this bet even if the team you picked had an extraordinarily successful season. It can sting when you come so close and don't make it. It's really an all-or-nothing wager.
By the same token, it can really pay off. First of all, there is something to be said about how much bang you get for your buck from an action standpoint when you make such a wager. From week one, you're involved, with a vested interest in all things having to do with the team(s) you picked. You have a bet that can last all regular season all the way into the playoffs, and that's a lot of action being provided. And being that your team is being asked to perform the ultimate, the payoffs can seem pretty grand. Before last season started, laying +600 on the Chiefs might not have seemed that appetizing, but how cool is it leading up to the Super Bowl when you have the favored team at 6-1 odds? And if look at recent history, there have been enough teams that came out of nowhere to win the Super Bowl or come close enough to warrant going a little further down the list to secure what could really be a massive payday.
While we stop short at spraying the board with picks, we also like to not leave ourselves with one choice in the event that something goes terribly wrong. In a bet such as this, the odds make it, so you don't have to put all your eggs in the same basket. Generally, we like to pick some of the more celebrated teams, while also honing in on some mid-range teams, and perhaps even a longshot or two. We don't get too crazy with the number of picks we make, but it's good to spread it around a bit also.
After all, anything can happen between now and February 2021. A lot of these teams, even some of the ones that are among the favorites, are only one really bad development away from not really being much of a contender at all. So these bets are to be looked at for what they are—calculating wagers to be sure and leaps of faith. Not everything always comes close to shaking out the way the consensus preseason script suggested.
Let's break down the chances of all 32 teams!
BET YOUR 2020-2021 NFL FUTURES FOR FREE BY TAKING ADVANTAGE OF A 100% REAL CASH BONUS ON YOUR FIRST DEPOSIT OF $100 TO $300 AT MYBOOKIE SPORTSBOOK!
Kansas City Chiefs +600
Pick: Definitely worth a look, even with the chalky odds. The defending Super Bowl champion is a team built for long-term success, and even if they sagged a bit this season, they would still be a contender that knows they can get through the postseason. Still, in the last quarter-century, there have been a lot of strong cases to be made for the defending champion, and only a pair of teams have actually managed to repeat. Nevertheless, it's not a bad idea to have KC on your shortlist. They're still clearly the class of the conference.
Baltimore Ravens +650
Pick: The way it ended last season with a lopsided home loss to open the playoffs, it's easier to forget what happened before that—a bunch of covered spreads and nary a misstep en route to a one-seed in the postseason. All that is still in place and may have even gotten stronger. After two one-and-outs in consecutive postseasons, they definitely have the demon to exorcise, and while they conceivably could be even better this season and feast in the playoffs, the +650 quote isn't the most tantalizing. I'm going to look elsewhere, as having the two leading choices being in the same conference may force you to pick either the Chiefs or Ravens, just from a value-standpoint.
San Francisco 49ers +1000
Pick: Another pick where one can easily be torn. Their formula of defense, running, and competent QB play isn't going to just go away. They could even get into more of a groove this season and be the class of the conference. But almost everything went right last season, following a spell of seasons ruined by misfortune. I see things settling a little more in the middle this year, as something tells me their recipe for success is a bit more delicate than some think. It might come down to how hard they are bit by the injury bug this season. At root, 10-1 on a hungry and rising defending conference champion isn't too shabby.
Tampa Bay Buccaneers +1050
Pick: I'm not a Brady naysayer. And it was hard not to like what we saw at times last season from this Bruce Arians-led team, as they do appear to be a team on the rise, even without the addition of a Hall of Fame quarterback. It really comes down to whether you can stomach Tampa being the fourth overall choice on this board. You wouldn't be alone in wanting better than 10-1 on Super Bowl glory for a team that is 17-31 in their last three seasons, mainly on the basis of acquiring a 43-year old quarterback. And that doesn't mean they're not a contender. They are. Things are coming together nicely on both sides of the ball. And the sentimentalist has to like the prospects of an old QB leading his new team to Super Bowl glory at his home stadium no less. I just think the value should be a little better if you were to call this one right.
Dallas Cowboys +1250
Pick: Again, another leading conference contender where a lot of positive projection is required to reasonably see a path to the Super Bowl. It's a crowded conference of potential contenders, and after an 8-8 season, they will need a significant upswing. I don't so much question whether new head coach Mike McCarthy will get more out of this bunch, if CeeDee Lamb can give a dynamic offense another gear, or if other key acquisitions on both sides of the ball will resonate well. And we are simply due in a sense for a contending Dallas team. I see a good team without an abundance of reasons for them to be the fifth-leading choice on this board. Definite contenders, but not a ton of value.
New Orleans Saints +1300
Pick: Knocking on the door the last few years, the window is closing on Drew Brees, and if it's going to happen, it needs to happen now. I sense a high-urgency season from New Orleans coming this year. Postseason disappointments aside, this is a team that is 26-6 in the last two seasons and could find things falling even more into place this season with any good luck on the injury front. One of the more compelling teams in the NFC and a definite addition to my list.
Seattle Seahawks +1900
Pick: For how well they've done in recent seasons without everything clicking, one wonders what they can do if most everything falls into place. There are rising pieces on both sides of the ball, with Jamal Adams a big-time acquisition to add to a pass-defense that needs help. With Wilson, a strong and varied run-game, and a "D" that could peak, Seattle could be a contender. A 19-1 return on your investment is a little on the light side in my estimation, but those who leave the Seahawks off their list could end up regretting it.
Green Bay Packers +2300
Pick: Not a bad value-pick at 23-1, following a season where a first-year head coach in Matt LaFleur led them to a 13-win season and a spot in the conference title game. It's not clear what makes the second-best team in the NFC last season only the sixth-leading conference choice this season. Aaron Rodgers is still one of the best in the business, and it's unclear what really changed. I understand that they're light on star players, and there is just something that makes you doubt a team like that. But I'm going to assume what was seen last season wasn't a mirage and that there is something about this team that doesn't really show up on paper. I think this is a good pick from a value standpoint.
New England Patriots +2500
Pick: If you think the Patriots' success is more Belichick than Brady and that the old coach can still work magic with this team, this might not be a bad year to get behind New England. At +2500, these are easily the juiciest odds seen on this team for this bet in a number of years. But while I don't expect a total collapse, there are just too many other compelling contenders and interesting darkhorse teams that I'm leaning toward leaving the Pats off my shortlist. This team has more of a 40 or 50 to 1 look to it.
Pittsburgh Steelers +2500
Pick: At root, a 25-1 Super Bowl return on a team that hasn't made the playoffs the last few seasons seems a bit weak, especially for a team that has lost some of its firepower over the years. But with everything going wrong last season, they still made a little run, and if at close to full-power, they very well could be a contender. This is one of the more feast-or-famine picks on the board. A +2500 quote will either seem like great value late in the season, or you'll be wondering why you had so much faith. Dicey, but interesting to be sure.
Buffalo Bills +2800
Pick: A rising quarterback in Josh Allen, surrounded by budding young players on both sides of the ball, the Bills are on the move. And their path to an AFC East title is more realistic now than it has been since their so-close-to-glory days of the '90s. While there might be more-realistic bets that reflect a perceived spike in production from the Bills this season, this is an understandable pick for those inclined to pick a more mid-road choice. But given their history as a franchise and the size of the jump they'd need to make this season to leapfrog over all other tough AFC teams, +2800 still doesn't seem like enough. Still, not a bad pick.
Indianapolis Colts +2800
Pick: It could come down to how much faith you have in newly-acquired Philip Rivers at quarterback coming off one of his worst seasons. But if you think he can do pretty well, this is a team where a hard look is required. With some exciting pieces added to offense via the draft, their roster certainly looks packed on both sides of the ball. Rivers will finally have a serviceable line with which to work, and I find the Colts to be very interesting this season. Any falloff at the top of the conference could find Indy right in the thick of it.
Philadelphia Eagles +2800
Pick: I'm not prepared to relegate the Eagles to the scrap heap just yet. Since winning it all, they've gotten into the playoffs the last two seasons. They added some nice pieces, and if things fall into place as they did in 2017, the Eagles could be right in the mix. Granted, they lack the appeal and promise of some of the other conference frontrunners, but should a few of those teams underperform, the Eagles could pounce. Interesting pick where a lot needs to go right.
Los Angeles Chargers +3000
Pick: Another conflicting choice. From a sheer roster standpoint, they are pretty loaded on both sides of the ball. Their O-line always seems particularly snake-bitten, which could be rough if they go with rookie QB Justin Herbert. Whatever worked well in a 12-win 2018 season disappeared last season in a sea of bad breaks and injury-misfortune. If you have faith in either Herbert or Tyrod Taylor and think there is enough other good stuff to like, it's not a bad darkhorse pick. Again, calling this right should probably return better than 30-1.
Minnesota Vikings +3300
Pick: Knocking on the door the last several seasons with a 31-16-1 mark since 2017, it's fair to rate the Vikings a mid-pack contender. Losing Stefon Diggs leaves then with precious few stars on offense, where their best talents are also injury-prone. But a big season from Kirk Cousins and Dalvin Cook, with coach Zimmer's handiwork on defense paying off, could have Minnesota in the postseason with an outside chance at making a run. I wouldn't criticize the pick at 33-1, but I think there are better choices out there.
Cleveland Browns +4000
Pick: As we saw last season, one of the last things that can be considered "automatic" is the sudden turnaround of a long-losing franchise, despite how many things there are to like on paper. Fact is that if everything were to click under new head coach Kevin Stefanski, they could be a contender, as there is a lot of firepower across all phases on both sides of the ball. I just can't see it. And I would want even better than 40-1 if the long glory-less Browns somehow found themselves celebrating in Tampa in February.
ATTENTION SMALL BETTORS! DEPOSIT $25 AND GET AN EXTRA $50 FREE! (200% BONUS!) FIND THIS GREAT OFFER AT INTERTOPS! (BONUS CODE: ROOKIE200)
Tennessee Titans +4000
Pick: I actually like this one, at least among the choices in this odds-range. From a value standpoint, it's hard to overlook a 40-1 return when the team they smashed in the playoffs on the road en route to the conference game is only getting a little better than 6-1. Sure, there are areas of concern and that pass-defense needs to get tighter for a deep run, but what got them there last season is still in place—a resurgent quarterback in Tannehill who found his stride, a rising young head coach in Mike Vrabel, along with a beastly running back in Derrick Henry, who seems to save his best for when it counts most. Pretty decent value here.
Arizona Cardinals +4500
Pick: There is no doubt that they are on the right track, with both young coach Kliff Kingsbury and QB Kyle Murray entering their second seasons. Adding DeAndre Hopkins can go a long way. It seems a little premature, though, to forecast success on this scale at this point. With season wins total bets and bets to win their division or make the playoffs available, those seem like wiser routes to take. But if you have a strong feeling, who are we to stop you?
Houston Texans +4500
Pick: It's easy to sleep on this Houston team. Losing Hopkins cost them their best offensive weapon, but with Brandin Cooks, a healthy Will Fuller, and others, Deshaun Watson may still have enough weapons with which to work. It's an easy team to overlook. It's a squad that made the playoffs two years in a row, with what they do well not often very visible on paper. An overachieving squad like this can't be summarily ruled out.
Las Vegas Raiders +5500
Pick: You would have to figure that in John Gruden's third season, and now in a new city, there could be some life in the Raiders' legs this season. They're heading in the right direction with a 7-win season last year following a 4-12 season in 2018. A gaggle of high draft picks the last few seasons could start paying off, as could some signings like Marcus Mariota and Jason Witten. They now have a nice aerial attack developing. A jump like this would be more of a quantum leap. Still, there could be more upside with this choice than teams with similar odds.
Los Angeles Rams +5500
Pick: Another team where it's fair to feel torn. They looked anything like a contender last season, as the recipe for success soured dramatically. But to get a team that nearly won the Super Bowl two seasons ago at these odds isn't that shabby. They just have to get back to where they were in 2018, which makes them perhaps a more-realistic choice at these odds than other teams in this category. Interesting.
Atlanta Falcons +6000
Pick: Granted, there is urgency in Atlanta after consecutive 7-win seasons. Some additions on both sides of the ball offer some promise. At 60-1, it's not a very tangible pick, perhaps, but something tells me not to rule them out completely. Perhaps some different bets could better capitalize on an Atlanta upturn if you suspect that could occur.
Chicago Bears +6000
Pick: You don't often see a 12-win team from just two seasons ago this far down the list at 60-1. QB Nick Foles could help them rediscover their stride, but it seems like whatever formula worked a few years ago has since fallen flat. I don't rule out that they can stumble on something and get back up closer to the top of the NFC North standings. But even at these odds, it's not a very appetizing pick.
Denver Broncos +7000
Pick: I would call this my favorite pick of all teams who are this far down the list. A revamped offense is depending on Drew Lock to really deliver after a promising 2019. That defense still showed its teeth last season with a lot not going their way on the injury front. With better health, a spike in form in a few key spots, and new acquisitions performing well, Denver could really surprise some people. It's a longshot for a reason, but they could be really good.
BET ON NFL GAMES AT REDUCED JUICE -105 ALL SEASON LONG AT THE WEB'S BEST FOOTBALL BETTING SITE –> 5DIMES!
Detroit Lions +12500
Pick: Another team where suspecting improvement is reasonable, with a Super Bowl win being entirely outside the realm of actual probabilities.
Miami Dolphins +14000
Pick: This could be the year where we see Miami climb off their backs a little bit and show some promise for the future, but 140-1 still doesn't seem like enough return if you somehow called this one.
New York Jets +14000
Pick: Even if everything went as well as it's supposed to for the Jets, this is hard to picture. I see other routes being better if you forecast a little uptick from the Jets this season.
New York Giants +14500
Pick: Not going to happen. If you envision a NYG spike this season, there are more-realistic bets to reflect that sentiment.
Cincinnati Bengals +15000
Pick: Even if you think Burrow is the second coming, it's hard to justify a bet like this right now. Picking them to go the playoffs is enough a pipe dream with enough payout for those longshot seekers.
Carolina Panthers +16500
Pick: You'd think you would at least get decent value this far down the list and +16500 still isn't enough for this pick.
Washington Football Team +25000
Pick: New rule: When a team doesn't have a name, they don't get to win the Super Bowl. That's actually the least of their problems. I can't see it.
Jacksonville Jaguars +30000
Pick: Would it not be better to take whatever you were going to bet on this and just put it in a slot machine and see what happens?
Football Betting Guide
New to football betting? NFL point spreads can be confusing at first, but our how to bet on football article help you bet like a seasoned pro! You'll also learn how to wager on teasers, parlays, over/unders, prop bets, futures and how point buying works.