Arizona Wildcats vs. USC Trojans Predictions 3/1/22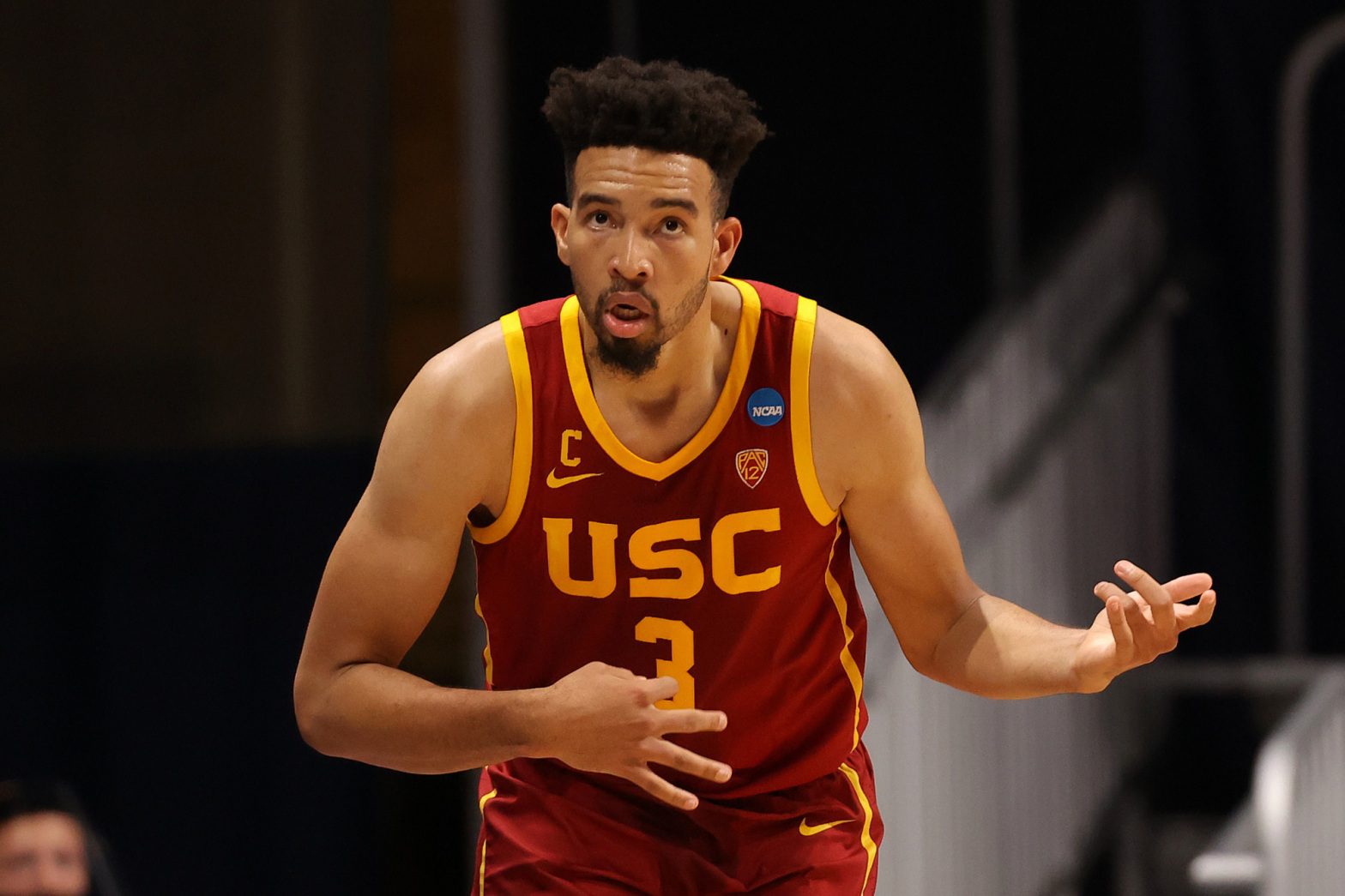 Arizona Wildcats (25-3 SU, 16-11-1 ATS) vs. USC Trojans (25-4, 14-15 ATS)
When: Tuesday, March 1, 11 p.m.
Where: Galen Center, Los Angeles
TV: ESPN
Point Spread: ARIZ -4.5/USC +4.5
Moneyline: ARIZ -190/USC +170
Total: 150.5
Like to bet parlays? Get the best odds >>>
Last Time Out:
Arizona lost 79-63 to Colorado; USC beat Oregon 70-69.
About the Matchup:
For all of its success record-wise, USC just can't get any respect from the metrics. The Trojans have a gaudy record, but because the Pac-12 is so top-heavy and there are so few opportunities for good wins, they're not even close to the top four seeds, according to the numbers. Instead, USC finds itself sitting on the No. 6 line, which is where they happened to make their run to the Elite Eight from a year ago.
They are just a game and a half behind Arizona for first place in the Pac-12, though, and they've got an opportunity to add a signature win to the profile if they can turn things around on the Wildcats after losing by nine in Tucson. However, it's unclear whether or not they're catching Arizona at the right or wrong time. The Wildcats are coming off the trek through the Rockies and head right into Los Angeles, making this three straight road games and probably the toughest road trip of the season in the Pac-12. Arizona's already played once in Los Angeles this year, and it didn't go well at all, as the Wildcats got spanked by UCLA in a 75-59 loss. With USC needing a big win to avoid a challenging first-round game, this could be a trouble spot for the Wildcats.
Scouting the Wildcats:
Arizona seemed to have all the momentum on its side. The Wildcats were riding a nine-game winning streak, hadn't lost a game since Jan. 25 at Pauley Pavilion, and seemed to be about to lock up the Pac-12 regular season after a solid first half in Boulder. And then Arizona inexplicably collapsed, getting outscored by 21 points in a game that might have saved the Buffaloes' season and opened the door for the Wildcats to lose the Pac-12 regular-season crown.
For whatever reason, the Wildcats got away from what's worked all season in that second half, as Christian Koloko scored just four points for the game, and the Wildcats shot 39% for the game as a team. Arizona is built around good shots, excellent rebounding, and tough defense, and if the Wildcats lose any one of those things, it's difficult for this team to get things going. So far, that was just a bad half at Colorado and nothing more, but if the trend continues, this will be a team to fade moving forward.
Scouting the Trojans:
SC found out for itself just how hard it is to get rolling against the Arizona defense, as the Trojans shot just 34% in the game in Tucson, a big reason why Arizona emerged victoriously. However, those numbers do show where USC can turn the tables if they're looking for a different result this time around: the Trojans' 3-point shooting was terrible at McKale Center, and they're probably not going 7-for-30 again from deep.
More importantly, USC showed that it's not going to be intimidated on the offensive glass. The Trojans grabbed 15 offensive rebounds against the Wildcats the first time, so they're going to extend possessions just as easily as Arizona can. As long as someone besides Isaiah Mobley starts taking some high-percentage looks at the basket, the Trojans will be able to keep pace.
Get Dan's Big Ten Best Bet: Purdue at Wisconsin >>>
Arizona will Cover If: The Wildcats can avoid the turnover bug. Sixteen turnovers against Colorado just isn't going to be enough to get it done in this game, as the Trojans are too smart to beat themselves. Arizona has to take better care of the basketball if it's going to get a win here.
USC will Cover If: The Trojans can actually hit some shots. USC did enough to get a cover last time without hitting much of anything from the field, and the Trojans rebound well enough that they should be able to get second-chance points of their own in this game. They must take advantage of them.
Dan's Best Prop Bets
Because these teams are both such good rebounders, that tends to lend itself to extended possessions and time taken off the clock without putting up points. That means an under is likely in the cards here.
Dan's Pick to Cover the Spread
USC needs to have this game. The Trojans haven't added the signature win yet that really takes a profile from middling but in to a top-four seed, and they're out of time to get it done. If USC doesn't do it here, the Trojans are likely getting shipped out east to join a high seed like Villanova or Tennessee in the second round.
That's not what Andy Enfield's team wants to deal with. Give me the Trojans and the points. Question: Why re-deposit at your sportsbook and get 10% or NOTHING, when you could be grabbing a 100% real cash bonus up at one of our top tier sportsbooks! Help yourself and help keep the site free by trying out other sportsbooks!