NCAA Tournament Betting – Picks to Win it all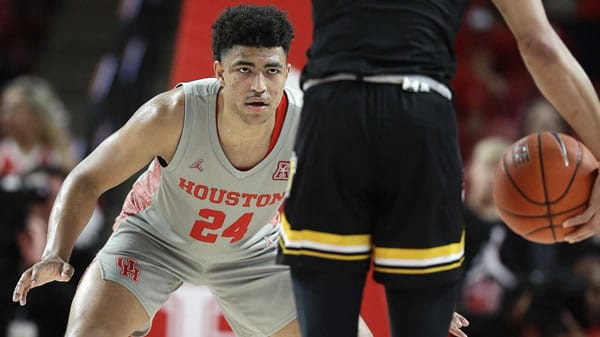 Now that we know each team's potential path to the NCAA tournament, it's time to revisit who might be cutting down the nets in Lucas Oil Stadium at the end of the Big Dance. Some teams which were good value last month still hold that value, some have seen their value increase, and some have seen it completely disappear (if you were holding a Duke ticket, it's officially trash).
When picking a futures bet, you'll want to keep the same principles of selecting a bracket in mind. For example, a team that hasn't won six games in a row all season isn't likely to win six games when it matters most. Nor should you get crazy and pick a lower seed to win the title because no team seeded lower than eighth has ever won the title. Even going beyond the No. 3 seeds is a risk because only one No. 4 (Arizona, 1997), one No. 6 (Kansas, 1988), one No. 7 (Connecticut, 2014), and one No. 8 (Villanova, 1985) have ever won it all.
At the same time, picking a favorite to win it all is safer, but it isn't going to get you much of a return. With that in mind, here's a look at a few of the teams out there and their odds (posted at Mybookie) to win the crown.
Gonzaga Bulldogs, No. 1 West, +210
Yawn. Chalk is boring, but what can you do in a situation like this? Not only is Gonzaga every bit as dominant as its undefeated record says it is, but the committee gave the Bulldogs a glide path to the Final Four. If the top four seeds reach the regional semifinals, the Bulldogs' three potential opponents will have one thing in common: they all already lost to Gonzaga by double digits. Plus, not only have No. 3 Kansas and No. 4 Virginia already lost to the Bulldogs, but both teams dealt with a COVID scare, which makes both of them vulnerable in the early rounds.
Honestly, my first thought when looking at this regional is that the only one of the top four seeds I expect to still be alive on Tuesday is Gonzaga. Iowa faces a tough second-round matchup with Oregon, Kansas will have a devil of a time getting ready for USC and Evan Mobley if it doesn't have its frontcourt healthy again, and Virginia doesn't really have the offense needed to keep pace with a UC Santa Barbara squad that doesn't mind playing slow and can defend as well as the Cavaliers can.
If there's a spot where this can go wrong before the national semifinals, it would be having to play Virginia a second time because the Cavaliers are the kind of team that learns from their mistakes and are likely to look a lot stronger this time around. But otherwise, Gonzaga should be fine until it gets to the Final Four, which is where the test really begins.
Illinois Fighting Illini, No. 1 Midwest, +500
If there's a team playing up to Gonzaga's level right now, it's Illinois, which claimed the Big Ten title with an excellent run through Rutgers, Iowa, and Ohio State. The Fighting Illini already had one of the best combinations of outside-inside play in Ayo Dosunmu and Kofi Cockburn, but now they've seen Andre Curbelo blossom when Dosunmu got hurt, and Curbelo stepped up to make sure the offense didn't miss a beat. This team can score with the best of them, and it's learned how to play pretty good defense, which makes for a tough out in this tournament.
There are two significant concerns with Illinois. The first is that the Big Ten hasn't seen a champion since 2000 when Michigan State cut down the nets with a win over Florida. The Spartans did win the Big Ten tournament that year, but they're the only team ever to win both the Big Ten tournament and the national title in the same year.
The second is more concerning: Illinois' draw could be rather tricky. First, the Illini have to survive either ACC champion Georgia Tech or Missouri Valley power Loyola, the latter of whom would love nothing more than to beat the powerful state school and have the Land of Lincoln's attention to itself. Get through that, and they could face Oklahoma State and Cade Cunningham, Tennessee and John Fulkerson, or Liberty and its Virginia-style defense and tempo. Much like an Amazing Race detour, each of these opponents has its own pros and cons, and none would be an easy out for Illinois. And in the regional final, the likely opponent would be one of the two disrespected non-majors: Houston or San Diego State, a pair of defensive-minded schools with nothing to lose.
In short, there's a ton of talent here, but there's a lot that can go wrong. Still, this is probably the second-safest pick on the board.
DEPOSIT $100, GET $100 FREE! DEPOSIT $250, GET $250 FREE! DEPOSIT $500; GET $500 FREE! FIND ALL THESE SPECIAL OFFERS AT GTBETS SPORTSBOOK!
Baylor Bears, No. 1 South, +750
Here's how dominant Gonzaga and Baylor have been this year: several books are now offering even money on "Gonzaga or Baylor" against the field. But while the Bulldogs kept rolling through the West Coast Conference, the Bears went through a COVID pause and then didn't come back strong. Losing to Kansas in Lawrence is understandable, but the Bears also nearly got picked off at home by 2-21 Iowa State. They then ran into a hot-shooting Oklahoma State squad and had no answer for Cade Cunningham.
The benefit of taking Baylor is that its guards can shoot with anybody and can win a game entirely on their own. The drawback is that if the shots don't fall, the Bears can easily be beaten, and this is still a program and coach that has never gotten to the Final Four. History has shown that unless you happen to coach Connecticut, winning the national championship on your first trip to the Final Four is very, very difficult to do. That rule might be broken this year because 11 of the top 16 seeds are coached by someone who has never reached the Final Four (Juwan Howard of Michigan did it as a player, but that doesn't count, leaving Mark Few, Kelvin Sampson, Bill Self, Tony Bennett, and Shaka Smart as the five), but it's still an important thing to think about.
Houston Cougars, No. 2 Midwest, +1500
The draw is very friendly to the Cougars. West Virginia scares nobody as a No. 3 seed, and Clemson is a relatively weak No. 7. That leaves San Diego State and Rutgers as the only real threats to the defensive-minded Cougars until the regional final, where they'd likely face a brutal test in Illinois or Oklahoma State.
However, when it has to, Houston can put up points. The Cougars just won their league championship game by 40 points, and even though Cincinnati is pretty weak this year, that's still a statement. Quentin Grimes directs a talented offense, and the defense is second to none. Houston's for real, and you could do much worse than these odds.
Alabama Crimson Tide, No. 2 East, +2000
20-to-1 odds on the team that really should be the No. 1 seed in its region? Yeah, sign me up for that. I'm not a believer in Michigan without Isaiah Livers, and I can easily see the Wolverines losing to LSU or Florida State. Alabama, on the other hand, might not see a single-digit seed until the regional final. I think Texas could easily lose to Abilene Christian, and I expect Alabama's Sweet 16 matchup to be with No. 11 Michigan State.
Throw in that Alabama is loaded with both talent and good shooters, and there's a lot to like about the Crimson Tide in this tournament. Yes, they would have to beat both Gonzaga and Illinois/Baylor to do it, but the Tide shoot the ball well and play at a fast pace, giving them the ability to hang with both the Bulldogs and the Illini or Bears. The big worry is that Nate Oats has minimal tournament experience to his name, and the moment might be a little too big for a squad that is long on talent but hasn't played a big game outside of running through the SEC in the second half of the conference season. Still, you can do a lot worse than the Tide's price.
Arkansas Razorbacks, No. 3 South, +6000
Here's a value play. Eric Musselman has built this team up very quickly, and the Razorbacks are playing some of their best basketball at the right time. Arkansas does have an issue with turning the ball over at times, but the Razorbacks know how to score and how to defend, making them a nightmarish matchup for a lot of opponents.
The reason this line is so high is the draw is brutal. The Razorbacks might get whiplash in the first two games from playing offensive-minded Colgate in round 1 to Texas Tech's lockdown, deliberate style in the second round. Survive that, and Ohio State likely awaits in the Sweet 16, with a probable matchup with either Baylor or Purdue to follow. In short, this is a team that's going to have to earn every inch, but the reward will be well worth it if the Razorbacks come through this region.
LSU Tigers, No. 8 East, +8000
This nearly breaks my rules, as LSU is as low as you can go and still have a glimmer of hope of winning. But the Bayou Bengals are playing excellent basketball right now, as they tore through the SEC tournament to reach the final and lose a classic to an outstanding Alabama squad. Along the way, they beat a desperate bubble team in Ole Miss and a quality No. 3 seed in Arkansas.
But it goes beyond that. The draw has set up beautifully for LSU to make a run. First, the Tigers can handle the East Region's slower-paced teams because they've seen slower-paced offenses before in the SEC and done an excellent job at speeding them up and forcing them to play on their terms. Second, if they survive St. Bonaventure, they almost certainly get to play Michigan without Isaiah Livers in the starting lineup in the second round. Win that, and they'd probably face turnover-prone Florida State in the Sweet 16, and a fourth matchup with Alabama would be their likely destiny in the Elite Eight.
Do I think LSU wins it all? Absolutely not. I have Alabama coming out of the East. But I can absolutely see LSU making a run to the Final Four with its draw, and you could do a heck of a lot worse than throwing $5 on the Tigers and hoping to make $400. With this team, I'd take a long, hard look at taking a flier on LSU to make the Final Four at +1500. The Bayou Bengals have a very low floor, as they could lose to St. Bonaventure, but their ceiling is a lot higher than most No. 8 seeds.
Teams to Avoid
The biggest team for me to avoid in this draw is probably Michigan. The Wolverines didn't play the games needed against Illinois or Ohio State, and although they didn't need those games to get a No. 1 seed, it's a major worry that they allowed themselves to get handled in both situations. So too is the loss of Isaiah Livers, who might be back this weekend, next weekend, or not at all. If he can't play long-term, Michigan is in real trouble.
Texas isn't really my kind of team either. The Longhorns went into a bit of a swoon earlier in the year, and I'm very concerned that the Longhorns' weak tournament history could have them vulnerable against Abilene Christian. Texas can easily go cold from the floor, and if it does, the Longhorns can be easily beaten.
Finally, Villanova wasn't on my radar even before Collin Gillespie was hurt, but with him out, just don't do it with this bet. Not only did the Wildcats lose to Georgetown without him, but they have a horrible history in odd years, and they drew the worst possible seed for a team trying to make a run. No. 5's aren't just vulnerable to No. 12's; they've also never once won the tournament. So the same goes for Colorado, Creighton, and Tennessee; just don't worry about placing a bet on any of those squads. Find all these odds AND even better, the ability to wager on games at -105 reduced odds (instead of the more expensive -110 that you're laying) at the web's best sportsbook: BetAnySports!
Get $60 of FREE member picks & predictions
(NO commitments. NO Credit Card. NO Salesman.)