Oklahoma Sooners vs. Texas Longhorns Picks 1/26/21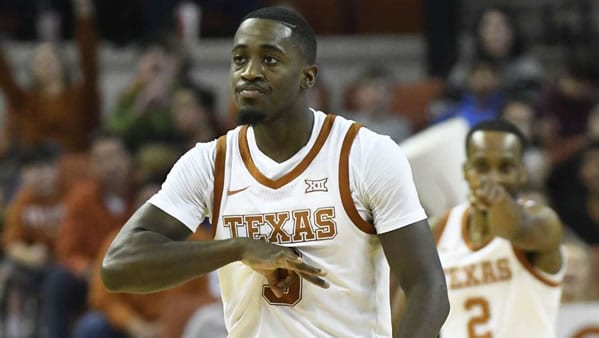 Oklahoma Sooners (9-4 SU, 8-5 ATS) vs. Texas Longhorns (11-2 SU, 6-7 ATS)
When: Tuesday, January 26, 7 p.m.
Where: Frank Erwin Center, Austin, Texas
TV: ESPN2
Point Spread: OKLA +4.5/TEX -4.5 (BAS)
Total: 141.5
Last Time Out:
Oklahoma defeated Kansas 75-68; Texas handled Kansas State 82-67.
About the Matchup:
The Red River Rivalry takes on a different look, as Texas coach Shaka Smart will not be on the sidelines after a positive COVID test. Instead, K.T. Turner is likely to take over, as the Longhorns try to keep itself hot on Baylor's heels for first place in the Big 12. Texas is probably the only team in the Big 12 who can realistically challenge the still-unbeaten Bears at this point, as eve-ryone else in the league has at least three conference losses to their name. Oklahoma's likely out of the race for the league title, but the Sooners are putting together a solid NCAA tournament resume after claiming their third consecutive victory with a win over Kansas. But the one thing the Sooners don't have is a quality win on the road, and they're quick-ly running out of chances to get one. Oklahoma's already been to both Baylor and Kansas, and while the Sooners were competitive in both games, they weren't victorious. A win in Austin would be huge for getting the Sooners toward the No. 6 seed line and a much more favorable matchup in the second round of the NCAA tournament. Losing's not the end of the world, but given that the Sooners only have three road games left against currently ranked teams, they don't have time to let opportunities pass them by. A win here would be huge for Oklahoma.
Scouting the Sooners:
The profile says home-court hero, but if Oklahoma could have shot a little better inside against Kansas in Lawrence, we'd be having a much different discussion. The truth is, Oklahoma has actually played reasonably well in three of its four road games, with the one exception being a 22-point blowout defeat at Xavier. The main thing that Oklahoma did differently against Kansas the second time — and needs to do against Texas — was get aggressive down low. When the Sooners played the Jayhawks in Lawrence, they managed just ten free throw attempts for the entire game. In Norman, they got 22 attempts from the stripe and sank 18 of them, giving them the victory. Aggression is some-times a problem for the Sooners because Austin Reaves and De'Vion Harmon are just 6'5″ and 6'2″, but when the Sooner guards do get fouled, they make their free throws count: they're a combined 97-for-112 for the year from the stripe, a percentage of 86.6%
Oklahoma needs to get them to drive the lane and try to make Brady Manek a factor in the low post. Manek was quiet in each of the Sooners' past two victories over Kansas State and Kansas, but having him step up inside would really make Oklahoma tough to stop.
More Picks: Get our experts' college basketball picks >>>
Scouting the Longhorns:
Will Texas still have the same edge that it's had recently after COVID has wreaked havoc on its schedule? The Longhorns haven't played in 10 days after games at Iowa State and TCU were both canceled by COVID concerns, and it's anyone's guess as to whether Texas will come out rested or rusty. Truth be told, Texas wasn't playing all that well before the time off, so the break might actually end up being exactly what the Longhorns needed. In their past four games, they've had one comfortable win over Kansas State, but otherwise managed to escape Iowa State and West Vir-ginia and fell to Texas Tech in a game that they had won but managed to fritter away in the fi-nal two minutes.
That's the sign of a tired team, and the time off could be critical in getting Andrew Jones and Courtney Ramey the help they need to keep carrying the load. In the loss to Texas Tech, four players scored 64 of the Longhorns' 77 points, a sign that Jones, Ramey, Matt Coleman, and Jer-icho Sims are carrying too much at once for Texas to sustain this all the way through April.
X-Factor:
Coaching. We've seen several schools manage to win one for their ailing coach during this year of COVID, and it remains to be seen how Texas will adjust to not having Smart on the sidelines. Turner has been around for a while and was previously the top assistant at SMU, so the Longhorns will at least have an experienced coach running the show for as long as Smart has to be out.
However, Turner is facing a different scenario than most interim coaches, as Texas is also com-ing off two straight cancellations that have thrown the Longhorns completely off their existing schedules. The way he manages his team's mindset will be critical to Texas taking control of this game.
Oklahoma will Cover If:
The Sooners can drive the lane and force Texas to send them to the line. Texas is an excellent defensive side, but Oklahoma is outstanding at free-throw shooting, and it's impossible for the Longhorns to play defense against the charity stripe. With two starters shooting over 86 percent from the line, Oklahoma wants this game turned into a free throw contest if it's at all possible to do so.
Texas will Cover If:
The Longhorns can take care of the basketball. One thing to know about Oklahoma is that the Sooners rarely beat themselves. Lon Kruger's team averages just 10.3 turnovers a game, by far the best in the Big 12. Texas isn't anywhere near as careful with the basketball, and the lack of care cost the Longhorns dearly against Texas Tech when they turned it over 15 times to Tech's seven. If Texas loses the turnover battle to that extent, it's in big trouble here.
Dan's Pick to Cover the Spread
With how well Oklahoma has played in its past few games, I think the Sooners can keep this one tight. The Sooners have lost three of their past four trips to Austin, but they were all tight de-feats, as each was by five points or less. In fact, only three of the last 11 meetings between these rivals have been decided by more than five points, either way, so a close game is a likely outcome here.
I'd see if I can get this line at five by shopping around, but I want the Sooners and the points here.