UC-Irvine vs. Hawaii Odds & Predictions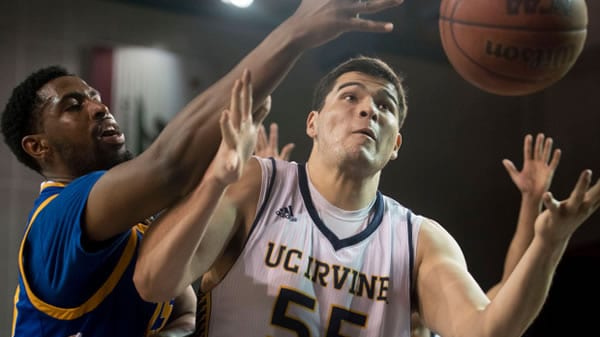 California-Irvine Anteaters (9-4 SU, 7-4-1 ATS) vs. Hawaii Rainbow Warriors (4-5 SU, 4-3-1 ATS)
When: Sunday, January 31, Midnight
Where: Stan Sheriff Center, Honolulu
TV: ESPN2
Point Spread: UCI -3/HAW +3 (Get the best odds >>> There's no need to waste money at -110 odds when you could be laying only -105! It'll save you tons!)
Total: 134
Last Time Out:
The teams played each other, with UC Irvine claiming a 53-51 victory.
About the Matchup:
It's the second night out for Irvine and Hawaii, as the teams played a defensive battle during the early hours of Saturday morning. Thanks to the Big West's setup, the same teams play back-to-back games at the same location in the age of COVID so that these squads will be facing off for the second time in a 24-hour span.
If this game is anything like Irvine's three most recent games, it's going to be a relatively low-scoring affair. The Anteaters have seen each feature less than 120 points, topped by the 104-point tussle on Saturday morning. But defensive struggles aren't really the norm for the Anteat-er offense, which averages 74 points per game under normal conditions but couldn't have hit Maui at 15 feet in the first meeting.
Hawaii's defense has shown some real signs of improvement in the past two games, as it's held Cal State-Fullerton and UC Irvine to 53 points exactly. The win over Cal State-Fullerton was a major sign of improvement, as the Rainbow Warriors had given up 83 points to the Titans the previous game. Hawaii has only played nine games on the season, and the Rainbow Warriors might be finally starting to hit their stride. Can they be the team to end UC Irvine's winning streak?
Scouting the Anteaters:
Big West teams usually don't have someone as big as Brad Greene, and there was nobody big-ger in the Anteaters' win over Hawaii in the first meeting. Greene, a 6-foot-10 senior, came up with 18 points inside, a large reason why Irvine was able to overcome hitting just one 3-pointer for the entire contest. Like most big men, Greene is a solid rebounder and inside scorer who presents a matchup nightmare for smaller school rivals. Unlike most big men, fouling Greene and making him earn his points at the line won't work, as he's a 95 percent free-throw shooter, which leaves Big West opponents with no real way to stop him.
Because of the rebounding prowess of Greene and fellow big man Collin Welp, Irvine's game is usually based around grabbing rebounds and getting easy looks at the basket. 3-pointers really don't fit their plan, and they certainly didn't against Hawaii. If they're going to avoid another tight battle, Irvine's going to have to work the ball inside a lot more often than it did on Satur-day morning.
Get Dan's 2021 College Basketball Futures - Odds & Tips >>>
Scouting the Rainbow Warriors:
Hawaii is an obvious example of what the lack of games has done to individual teams, as the Rainbow Warriors are still trying to figure out which pieces go where. The main thing that Ha-waii has figured out is that it's not going to beat anyone with either its free-throw shooting or its deep shots. Hawaii only shoots 33.8 percent from the arc, which isn't really conducive to beating this UC Irvine squad.
The thing Hawaii does have going for it is that it can shoot very well from inside the arc. Mid-range shots might be the Rainbow Warriors' path to a win here, and that means feeding James Jean-Marie and Casdon Jardine as often as possible. However, both players have to stay away from Greene, as both are giving multiple inches away to the big man.
X-Factor:
Familiarity. This is a truly unique season, as most teams don't play back-to-back games against the same team in college basketball. As such, these teams know each other now, and the lessons they learned are still fresh in their minds from the previous day. Both coaches should know what worked and what didn't, and both should have a better idea of what they need to do in order to be successful in this matchup. Whichever one makes the adjustments faster will have a significant edge here.
UC Irvine will Cover If:
The Anteaters can hit their deep shots when they present themselves. Irvine needs to make Greene the main focus of the attack, but if the Anteaters can shoot any better than seven per-cent from the arc, they'll likely get enough separation between themselves and Hawaii to take control of the game. Besides, with Greene inside, rebounding missed threes shouldn't be an is-sue.
Hawaii will Cover If:
The Rainbow Warriors can hit their mid-range shots. Hawaii isn't going to outrebound Irvine, but it might be able to win the game by knocking down shots and limiting the number of re-bounds in the game. The fewer chances Greene has to clean up on the glass (he got 14 re-bounds in the first matchup), the better Hawaii's chances are.
Dan's Pick to Cover the Spread
I don't think Irvine is going to shoot anywhere as poorly as it did in the first matchup from be-hind the arc, and I don't think Hawaii is going to have an answer for the Irvine inside the game. Hawaii's defense might be playing well right now, but I can't see that making enough of a dif-ference here. I'll take the Anteaters and the under. Have a rough day? Give your bankroll an infusion by taking advantage of a 100% real cash bonus on your first deposit of $100 to $300 at MyBookie Sportsbook! Must use bonus code PREDICT100 to get the special 100% bonus added!
STOP LOSING TODAY! START WINNING WITH DOC'S TEAM OF PROFESSIONALS! GET A FREE NO STRINGS ATTACHED $60 FOR THIS WEEKEND'S GAMES!
$100% Cash up to $500