Ohio State Buckeyes BCS & Season Wins Picks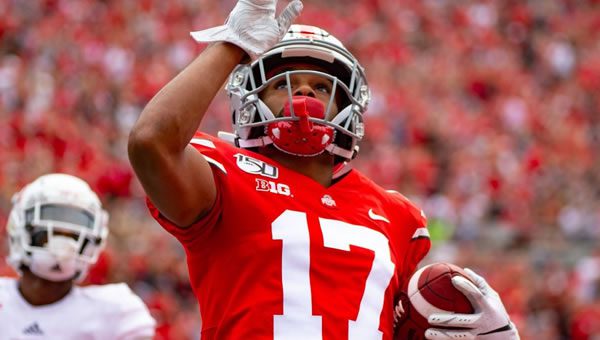 Ohio State Buckeyes (+600)
This is not going to be easy, as Ohio State probably can't afford a slip-up if it's going to make the College Football Playoff. The Buckeyes are the class of the Big Ten, but because of how weak the East is, Ohio State isn't likely to have a strong enough schedule unless it either runs the table or draws Wisconsin or Iowa in the Big Ten title game. Ohio State did try to beef up the schedule this year with a home tilt with Oregon, but the Buckeyes might have miscalculated here because there's no Justin Fields here to deal with this challenge.
Instead, CJ Stroud takes the reins as the first of three inexperienced quarterbacks on the Buckeyes' roster. Thanks to the two-month sprint that was the Big Ten's schedule, Ohio State didn't get to give Stroud any passing reps, which means the Buckeyes have a grand total of zero passing attempts on their roster as they head into the season. Thanks to the Big Ten's decision to have eight of their 14 teams open with a conference game, the Buckeyes don't get to ease into this situation with an opponent from the MAC or an FCS school. They also can't rely on an experienced ground game unless Master Teague returns at full strength after a bit of a slow season in 2020.
What the Buckeyes do have in experience comes from the wide receivers, as Ohio State features a pair of 700-yard pass catchers in Garrett Wilson and Chris Olave. Neither is a big man, but both pick up a ton of yards per catch and should punish Big Ten defenses throughout the campaign. Throw in a big target in Jeremy Ruckert at tight end, and the Buckeyes should be looking at a lot of overs once they get their quarterback settled in and leading the offense.
But with an inexperienced defense that loses all of its linebackers, Ohio State is going to have to put up a lot of points in a hurry if it's going to maintain the undefeated record that it needs in order to have a shot at the title. The Buckeyes averaged 67 points a game between themselves and their opponents last season, and that's not going to be good enough this year unless their own offense can grow up in a hurry.
Basically, that's why I'm a little skittish about backing the Buckeyes for this amount of value. Ohio State certainly has the talent, but the early-season schedule isn't really conducive to making a run unless the experience shines through. This team reminds me a lot of last year's Oklahoma squad: a young, talented team that might well win the Big Ten but is probably going to take an early loss that keeps it from reaching the playoff. I don't think there's enough value here to make the Buckeyes worth it at this price.
Over or Under 11 Wins
I don't really feel good about this situation because the Buckeyes have a few land mines on this schedule, and the Big Ten East isn't good enough to get Ohio State back into the race if the Buckeyes happen to lose the wrong game. If you are betting on Ohio State to go over the total, your best friend is the Iowa Hawkeyes because this bet either requires the Buckeyes to sweep through the Big Ten or for them to go 11-1 and still reach the Big Ten title game. The latter might require help from Iowa, as both Penn State and Indiana have to go to Iowa City this season.
As you probably inferred from that, the Nittany Lions and the Hoosiers are Ohio State's biggest threats in the Big Ten East, and either is good enough to take advantage of a young offense that's likely going to need some time to find itself. Indiana, in particular, is worrisome because the Hoosiers have their most experienced and talented team in years and get that game at home. The Buckeyes haven't lost in Bloomington since 1988, but Indiana is a much different team than it was in past seasons. Survive that, and the Buckeyes still have to get by Penn State the following week.
The rest of the Big Ten slate isn't that imposing, with one big exception: the season opener at Minnesota. The Buckeyes are breaking in a brand new backfield, and the Gophers are one of the most experienced teams in the Big Ten. Game two against Oregon is no picnic either, as the Ducks return nine starters on offense and force Stroud and Henderson into a baptism by fire. If Ohio State can get to the soft underbelly of the schedule, this bet should cash, but these first two games are risky enough that I don't want to touch this total. Question: Where are you betting your football picks this season? Does your bookie offer you the ability to wager on games at -105 instead of -110? Highly unlikely! Stop overpaying for your football odds TODAY and start saving BIG money by betting on games at reduced odds at BetAnySports! (this goes for ALL sports!)