[et_pb_dcsbcm_divi_breadcrumbs_module hide_homebreadcrumb="off" homebreadcrumbtext="Home" separator="sep-raquo" hide_currentbreadcrumb="off" homebreadcrumborientation="left" _builder_version="3.8″ fontsbreadcrumbs_font="Lato||||||||" fontsbreadcrumbs_text_color="#000000″ fontsbreadcrumbs_font_size="15px" fontsbreadcrumbs_line_height="16px" fontsseperator_font="||||||||" fontsbreadcrumblinks_font="||||||||" fontsbreadcrumblinks_text_color="#2567cf" custom_margin="25px|||" custom_margin_phone="30px|||" custom_margin_last_edited="off|desktop" custom_css_main_element="font-family: Helvetica Regular;" global_module="3641″ saved_tabs="all"][/et_pb_dcsbcm_divi_breadcrumbs_module]
PGA Championship Picks 2018
PGA Championship
August 9-12. 2018
Bellerive CC- S. Louis, MO
CBS/TNT
By: Ted Walker of Predictem.com
The final Major Championship of the 2018 PGA Tour season takes place this week. It's the last time this event will be the last Major on the calendar as 2019 has the PGA Championship moving to May. I am not sure how they are going to rebrand "Glory's Last Chance" but we can leave those details to the marketing majors.
Bellerive CC in St. Louis will be hosting the PGA Championship for the second time in her long history. Nick Price won the 1992 edition at 6-under par but there have been plenty of tweaks to the course since then. Tiger Woods is always a name to watch but Dustin Johnson is the favorite this week with Rory McIlroy, Justin Thomas and Brooks Koepka also expected to contend. A brilliantly strong field is always in attendance for the Majors but the PGA rounds out their invite list with 20 PGA Club pros from around the US. All will be looking to add their name to the Wanamaker Trophy in this, the 100th PGA Championship.
Tiger is always gobbling up most of the air in the room and some of the talk this week suggests he is simply out of gas. He has played an aggressively full schedule by his standards and it does stand to reason that some level of fatigue is limiting his ability to put in four days of winning golf. I think he is a decent value at 28 to 1 to win but he will need a much better performance than what he put in at Carnoustie or in Akron last week. He simply missed too many fairways in those events and you cannot do that at Bellerive. Woods is a four time PGA Champion and a day may come where he ties Jack Nicklaus at five wins but this doesn't feel like that moment. I predict Tiger has some flashes and could hang around the second page for a large portion of the tournament but spotty driving will again be his downfall and is he going to have to settle for a 15th-25th place finish. One thing that may help Tiger is his pairing with Justin Thomas and Rory McIlroy. If those three can push each other to some great golf, it will benefit all three.
In general, I think the Majors are setup to eliminate lesser players and push the Tour stars to the top of their game. That said, the PGA Championship has been one of the more fair Majors in terms of course setup and that has produced some surprise winners. Rich Beem and Shaun Micheel won this event as journeyman and Y.E. Yang pulled one of the biggest upsets in golf when he ran down Tiger to win the 2009 PGA. John Daly started his mercurial career in 1991 at Crooked Stick so this is the week for PGA Tour dreams to come true for the little guy. If you are looking for a name from the very depths of the betting board, consider Pat Perez and J.J. Spaun at 250 to 1. Both have some legit ability to score with the best when they are on the very top of their games.
Bellerive's very design tells you a lot about who is going to do well this week. The 7,300 yard, par-70 layout was a Robert Trent Jones project that went through modernization at the hands of Rees Jones. A hallmark of any Jones course is that par is a good score and that is especially true when the course is tailored to Major Championship specifications. Two par-5's have been converted to bruising par-4's for the PGA and they are among the holes that must be played from the fairway. There are a couple of so-called easy birdie holes if the PGA decides to use rather modest pin locations but those very same holes will play over par if the pins are moved just a bit. Several greens are wide but shallow, requiring players exhibit expert distance and spin control. Those greens are all but impossible to hit and hold from the rough and also provide difficult up and down chances on missed greens. Greenside bunkers are big, deep, and well placed in order to snag bailout shots and approaches coming from the rough. Those traps are further away from the greens than most on Tour so players will need their long range sand game in order. That may be one of most endangered skills in the modern game. All in all, Bellerive is subtle in its challenges so don't look for a ton of double-bogeys but those who are merely playing at an average level will struggle to card pars.
Each week, we take a look at the online betting sites and highlight the best values on the board. We give you a short, middle and long odds pick to win and breakdown a couple of the most popular head-to-head matches that can be found at the various golf betting outlets. Here are our picks to win the 2018 PGA Championship.
Rickie Fowler (22 to 1 odds to win @
5Dimes
) 
There is a feeling of inevitability that Fowler wins a Major but I have been able to avoid blind betting him so far. I nearly regretted it at Augusta this year with Rickie as the runner-up and I just can't pass him by this week. He has missed just one cut since February and has just one missed cut in his eight career PGA Championship starts. He is 18th in total driving and is one of the few in my opinion that could keep up with Dustin Johnson or Rory McIlroy if either of those two have a great week with the driver. Considering DJ is at 8 to 1 and Rory is at 12 to 1, Fowler is one of the better values at the top of the board. He enters the week at 35th in greens hit and putts well enough to produce the 10th best scoring average. His recovery skills are an underrated part of his game and he has the 14th best scrambling stat. At 29 years old, he is just entering that period where the high level physical game is paired with a serious veteran mental game. He is going to be a threat this week.
Bellerive is a no-nonsense course that requires a workman's like approach and that is exactly what Patrick brings to the table. Reed has always produced greater results than the sum of his statistical parts and this year is no different as he is inside the top-25 in scoring while being outside the top-100 in fairways and greens. He has not let up since winning the Masters with three top-8 finishes in big events since Augusta, including a T4 at the U.S. Open. Reed has finished T13 and T2 in his last two PGA Championships and this is the only Major where he has not missed a cut in his career. He is 18th in putting average coming into the week and 16th in scrambling. Both are good indicators that he can squeeze the most out of his rounds each day. It is tough to win two Majors in the same season but Reed has the hard-edged mentality to buck that trend.
Louis Oosthuizen (80 to 1@
Bovada
)
Oosthuizen was a runner-up in last year's PGA Championship, giving him a 2nd place finish in each Major, or the Silver Slam. Thankfully, for his sake, he does have the 2010 British Open win to ease that pain of all of those close calls. Louis has been off of that level of contention this season but not too far with a T12 at the Masters and a T16 at the U.S. Open. He still is one of the best iron practitioners on Tour, ranking 2nd in approach proximity and could be a key this week at Bellerive's tough-to-get-at pins. He has a very average stat sheet overall but is top-30 in off-the-tee performance and his no-mistake approach helps him spin the 24th best scoring average out of a birdie rate that is outside the top-150. He is the kind of player that remains patience through a long run of pars and that is the right way to handle the Major environment. He is also 2nd on Tour in scrambling so look for him to be boring this week and that is good. The others are welcome to have an adventure while Oosty just goes about his business.
Head-to-Head Matches
Picks to win based on predicted score for the entire event. Check your favorite online betting site for single round matches and a variety of prop bets.
Tommy Fleetwood v. Jordan Spieth (pick to win: Fleetwood)
It is hard to imagine looking at Spieth as a target to bet against but that is where we are now given Jordan's slump. Specifically, Spieth is outside the top-150 in strokes gained-putting, a category he led the Tour in for a significant portion of recent years, and that has eliminated him from contention in many weeks. Fleetwood has not finished outside the top-14 in any of his last five starts while Spieth has missed two cuts over his last five and two results outside the top-40. Fleetwood has an underwhelming PGA Championship record but has back-to-back top-5 finishes at the U.S. Open to show that he is not afraid of the Major environment. Alongside having an advantage on the greens, Fleetwood has found more fairways than Spieth and is also the longer player. Spieth will not likely lay dormant for long so take advantage of him while you can.
Webb Simpson v. Bryson DeChambeau (pick to win: Simpson)
This one comes down to the big time events and that has been Simpson's specialty this season. In the first three Majors, Webb has three top-20s and a win at the Players while DeChambeau hasn't logged a top-20 in any, with three finishes outside the top-35. Simpson is a top-10 putter and leads the Tour in scrambling. He won't give away strokes easily and that is exactly what has been ailing the younger DeChambeau. Simpson nets the 5th best scoring average on just the 147th ranked birdie average while DeChambeau is 16th in scoring and 11th in birdies. Simpson is doing more with less and avoiding the mistakes while Bryson struggles with bogey binges at times. That is trouble for DeChambeau this week and Simpson is the lunch-pail pick that will be all but impossible to shake.
Good luck and good golf!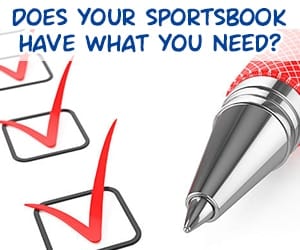 <div class="widget105"><!-- [et_pb_line_break_holder] --><h4 class="parlays">Best Parlays</h4><!-- [et_pb_line_break_holder] --><!-- [et_pb_line_break_holder] --><table id="parlay"><!-- [et_pb_line_break_holder] --> <tr><!-- [et_pb_line_break_holder] --> <th><span class="team"></span></th><!-- [et_pb_line_break_holder] --> <th>2 Team Parlay</th><!-- [et_pb_line_break_holder] --> <th>3 Team Parlay</th><!-- [et_pb_line_break_holder] --> <th>4 Team Parlay</th><!-- [et_pb_line_break_holder] --> </tr><!-- [et_pb_line_break_holder] --> <tr><!-- [et_pb_line_break_holder] --> <td><a href="https://affiliates.sportbet.com/tracking/Affiliate.aspx?idBook=2&mediaTypeID=220&AffUrlID=80&LandingPageID=55"><img src="https://www.predictem.com/wp-content/uploads/2018/06/sportbet-sm.png"></a></td><!-- [et_pb_line_break_holder] --> <td>2.74 to 1</td><!-- [et_pb_line_break_holder] --> <td>6.24 to 1</td><!-- [et_pb_line_break_holder] --> <td>13 to 1</td><!-- [et_pb_line_break_holder] --> </tr><!-- [et_pb_line_break_holder] --> <tr><!-- [et_pb_line_break_holder] --> <td><a href="https://record.bettingpartners.com/_5vfuDOH_H2wWPf2JTsWUjGNd7ZgqdRLk/1/"><img src="https://www.predictem.com/wp-content/uploads/2018/06/bovada_sm.png"></a></td><!-- [et_pb_line_break_holder] --> <td>2.64 to 1</td><!-- [et_pb_line_break_holder] --> <td>6 to 1</td><!-- [et_pb_line_break_holder] --> <td>12.3 to 1</td><!-- [et_pb_line_break_holder] --> </tr><!-- [et_pb_line_break_holder] --> <tr><!-- [et_pb_line_break_holder] --> <td><a href="https://record.webpartners.co/_jGZUKO3JWgwmunhzcKAZ62Nd7ZgqdRLk/1/"><img src="https://www.predictem.com/wp-content/uploads/2018/06/mybookie-sm.png"></a></td><!-- [et_pb_line_break_holder] --> <td>2.64 to 1</td><!-- [et_pb_line_break_holder] --> <td>6 to 1</td><!-- [et_pb_line_break_holder] --> <td>12 to 1</td><!-- [et_pb_line_break_holder] --> </tr><!-- [et_pb_line_break_holder] --></table><!-- [et_pb_line_break_holder] --><div class="widget-footer"><a href="https://www.predictem.com/best-sportsbooks/parlays-odds/">See all Sportsbook Parlays</a></div><!-- [et_pb_line_break_holder] --></div><!-- [et_pb_line_break_holder] --><!-- [et_pb_line_break_holder] --><!-- [et_pb_line_break_holder] --><style><!-- [et_pb_line_break_holder] --> #parlay {border-collapse: collapse;<!-- [et_pb_line_break_holder] --> width: 100%; border: 0px;<!-- [et_pb_line_break_holder] --> font-size: 14px!important;}<!-- [et_pb_line_break_holder] --> #parlay td, #parlay th {<!-- [et_pb_line_break_holder] --> border: 0px;<!-- [et_pb_line_break_holder] --> padding: 8px;<!-- [et_pb_line_break_holder] --> text-align: left;}<!-- [et_pb_line_break_holder] --> #parlay th {<!-- [et_pb_line_break_holder] --> padding-top: 5px;<!-- [et_pb_line_break_holder] --> padding-bottom: 5px;<!-- [et_pb_line_break_holder] --> font-weight: bold;<!-- [et_pb_line_break_holder] --> line-height: 14px;<!-- [et_pb_line_break_holder] --> text-align: center;<!-- [et_pb_line_break_holder] --> color: #000;}<!-- [et_pb_line_break_holder] --> #parlay tr {border-bottom: 1px solid #edeef0;}<!-- [et_pb_line_break_holder] --> .team {font-size: 16px;}<!-- [et_pb_line_break_holder] --></style>
<div style="width:340px; margin: 0 auto;"><!-- [et_pb_line_break_holder] --> <a class="twitter-timeline" data-width="340" data-height="500" data-link-color="#008156" href="https://twitter.com/PredictemPicks?ref_src=twsrc%5Etfw">Tweets by PredictemPicks</a> <script async src="https://platform.twitter.com/widgets.js" charset="utf-8"></script><!-- [et_pb_line_break_holder] --></div>