[et_pb_dcsbcm_divi_breadcrumbs_module hide_homebreadcrumb="off" homebreadcrumbtext="Home" separator="sep-raquo" hide_currentbreadcrumb="off" homebreadcrumborientation="left" _builder_version="3.8″ fontsbreadcrumbs_font="Lato||||||||" fontsbreadcrumbs_text_color="#000000″ fontsbreadcrumbs_font_size="15px" fontsbreadcrumbs_line_height="16px" fontsseperator_font="||||||||" fontsbreadcrumblinks_font="||||||||" fontsbreadcrumblinks_text_color="#2567cf" custom_margin="25px|||" custom_margin_phone="30px|||" custom_margin_last_edited="off|desktop" custom_css_main_element="font-family: Helvetica Regular;" global_module="3641″ saved_tabs="all"][/et_pb_dcsbcm_divi_breadcrumbs_module]
Golf Picks: A Military Tribute at The Greenbrier

Time: July 5-8, 2018
Venue: The Old White TPC
Location: White Sulphur Springs, WV
TV: The Golf Channel/CBS
By: Evergreen of Predictem.com
There are just eight weeks before we hit the FedExCup Playoffs and plenty of PGA players are feeling the late-season pressure. Fan favorites like Brandt Snedeker and Sergio Garcia are currently inside the cut line for the first week of the playoffs but they are at risk of not making it beyond that first event unless they finish strong. Veterans like Bill Haas, Graeme McDowell and Jim Furyk are also hanging on near the end of the exempt list but a long list of young players is lurking and ready to take their spots. British Open, WGC-Bridgestone and PGA Championship exemptions are also on the line as the final weeks play out so there is plenty to play for.
The Military Tribute at The Greenbrier is the next stop on Tour and there is no way I am typing out that full name for this entire piece so please excuse the use of The Greenbrier from here on out. This event has only been part of the Tour since 2010 but it has seen remarkable occurrences over that short span. Stuart Appleby recorded a coveted 59 during 2010 play on the way to a tournament record 22-under par and a one stroke win. A playoff has been necessary in three of seven editions and no winner has won by more than two strokes. The 2016 tournament was cancelled due to extreme flooding but the course was resurrected for 2017 with Xander Schauffele notching his first PGA Tour win. Schauffele is back to defend his title against a decent field with Bubba Watson and Phil Mickelson leading the way in terms of star power. This event has been kind to the journeymen on Tour with guys like Danny Lee, Jonas Blixt and Ted Potter, Jr. owning Greenbrier victories.
The Old White TPC is a beauty of a property and it was great to see the course restored after being decimated by the 2016 flood. The 7,280 yard, par-70 layout will feature many of the same challenges seen last week at TPC Potomac with the more accurate players expected to see an overall advantage. The course utilizes a par-3 finish which is a bit of an oddity on Tour as the leader coming into the last will only have a short iron approach left to secure a win. The par-5 at seventeen stretches out to 616 yards, making the finishing stretch even more unique. There can be plenty of things that could happen at the end but the leader would have to make an unforced error coming in to give back a shot late. Like last week, a solid tee-to-green game is necessary but scrambling and saving par will also be helpful to keep solid rounds going.
Each week, we take a look at the online betting sites and identify the best values on the board. We make some picks to win and breakdown a couple of the most popular head-to-head matches that can found at just about any golf betting outlet. Here are our picks to win the 2018 Greenbrier Classic.
Webb Simpson (22 to 1 odds to win)
Simpson has not been able to breakthrough for a win at The Old White but he has one of the most impressive records here with four top-15 finishes in six starts. He enters the week fresh off a T10 at the U.S. Open and has the Players Championship win a bit further back in the rear-view. He has played well in nearly every big time event this season so there is no reason to think this field is beyond his ability to lead. Webb has made the most out of his rounds this year, squeezing the 6th best scoring average out of just the 90th ranked birdie rate. That is efficiency at its best and it is not surprising then to see Simpson at 2nd in scrambling. He comes to the Greenbriar as the 8th best putter in terms of strokes gained and is 14th in total strokes gained. He doesn't have a Tour-elite level of accuracy tee-to-green but he is strong enough in the ball striking categories to be relevant this week and his years of experience are paying off at the moment. He should stay hot and could be pacing this field if that putter continues to cooperate.
Brian Gay (50 to 1)
Gay is moving toward a win after the last month has produced a T20 at the US Open, T12's at the Nelson and St. Jude's and a T8 at the Quicken Loans National. Brian is light hitting off the tee but makes up for that with a top-15 rank in fairways hit and bookends the stat sheet with a top-35 putter, including the 8th best putting average on greens in regulation. He is top-40 in both birdies and scoring and is a solid scrambler to round things out. He has extended experience and that veteran moxie is always useful. Gay probably doesn't have enough in the tank to contend on the Major stage but a mid-level Tour event is well within his reach still.
Ben Crane (80 to 1)
Crane has been solid this season with only one missed cut since February but has also been quiet overall and needs some strong finishes to ensure his FedEx Cup status. Those results have been trending in the right direction with a T8 in Fort Worth and a T13 last week. He should be able to keep that going as The Old White fits his game well, especially with Crane inside the top-30 in fairways hit. He is a strong recovery player and enters the week 3rd in sand saves. Crane is also 25th in putting average so he can make enough birdies to keep pace. He is rightfully a long shot but he has the right style of play to do well here and is due for a legitimate run toward the top.
Golf Matchup Odds at 5Dimes
Head-to-Head Matches
Picks to win based on predicted score after all four rounds.
Phil Mickelson v. Tony Finau (pick to win: Finau)
Lefty is a property owner at The Greenbrier so he gets some home cooking this week but Finau has the better recent trend and beat Phil handily at the last true ball striking challenge, the U.S. Open. Neither are particularly accurate off the tee but Tony is 32nd in greens hit while Phil lags at 143rd. The bomb and gouge method is not the preferred way to get around The Old White but it appears Finau is having a little more success with that approach at the moment. Mickelson is still a premier putter on Tour but he needs that stat to be elite to keep his scoring average in the top-20. Any kind of fall off on the greens will expose Phil to bogeys off missed greens and harm his birdie average as well. Finau has a wider margin of error as the better overall tee-to-green player in this match. He can have an average week on the greens and still get close to his top-15 birdie and scoring averages. I don't think Mickelson has that luxury and that makes him far riskier.
J.B. Holmes v. Charles Howell III (pick to win: Howell III)
It was said flat out on TV last week that The Greenbrier would be a similar test to The Quicken Loans National so put a lot of weight on the fact that Howell was T17 at Potomac with Holmes missing the weekend. J.B. is still a prominent power player on Tour but he is outside the top-100 in greens hit while Charles sits at 28th in that category. Both stats sheets read similarly when you look at overall ball striking but Howell is the better putter and that shows in birdies, scoring and scrambling. There isn't much to say beyond Howell just being a bit better fit for the course than Holmes and that isn't something you need to overthink.
Good luck and good golf!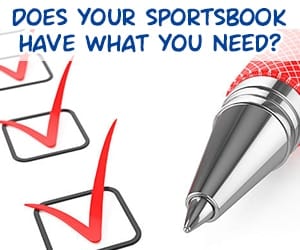 <div class="widget105"><!-- [et_pb_line_break_holder] --><h4 class="parlays">Best Parlays</h4><!-- [et_pb_line_break_holder] --><!-- [et_pb_line_break_holder] --><table id="parlay"><!-- [et_pb_line_break_holder] --> <tr><!-- [et_pb_line_break_holder] --> <th><span class="team"></span></th><!-- [et_pb_line_break_holder] --> <th>2 Team Parlay</th><!-- [et_pb_line_break_holder] --> <th>3 Team Parlay</th><!-- [et_pb_line_break_holder] --> <th>4 Team Parlay</th><!-- [et_pb_line_break_holder] --> </tr><!-- [et_pb_line_break_holder] --> <tr><!-- [et_pb_line_break_holder] --> <td><a href="https://affiliates.sportbet.com/tracking/Affiliate.aspx?idBook=2&mediaTypeID=220&AffUrlID=80&LandingPageID=55"><img src="https://www.predictem.com/wp-content/uploads/2018/06/sportbet-sm.png"></a></td><!-- [et_pb_line_break_holder] --> <td>2.74 to 1</td><!-- [et_pb_line_break_holder] --> <td>6.24 to 1</td><!-- [et_pb_line_break_holder] --> <td>13 to 1</td><!-- [et_pb_line_break_holder] --> </tr><!-- [et_pb_line_break_holder] --> <tr><!-- [et_pb_line_break_holder] --> <td><a href="https://record.bettingpartners.com/_5vfuDOH_H2wWPf2JTsWUjGNd7ZgqdRLk/1/"><img src="https://www.predictem.com/wp-content/uploads/2018/06/bovada_sm.png"></a></td><!-- [et_pb_line_break_holder] --> <td>2.64 to 1</td><!-- [et_pb_line_break_holder] --> <td>6 to 1</td><!-- [et_pb_line_break_holder] --> <td>12.3 to 1</td><!-- [et_pb_line_break_holder] --> </tr><!-- [et_pb_line_break_holder] --> <tr><!-- [et_pb_line_break_holder] --> <td><a href="https://record.webpartners.co/_jGZUKO3JWgwmunhzcKAZ62Nd7ZgqdRLk/1/"><img src="https://www.predictem.com/wp-content/uploads/2018/06/mybookie-sm.png"></a></td><!-- [et_pb_line_break_holder] --> <td>2.64 to 1</td><!-- [et_pb_line_break_holder] --> <td>6 to 1</td><!-- [et_pb_line_break_holder] --> <td>12 to 1</td><!-- [et_pb_line_break_holder] --> </tr><!-- [et_pb_line_break_holder] --></table><!-- [et_pb_line_break_holder] --><div class="widget-footer"><a href="https://www.predictem.com/best-sportsbooks/parlays-odds/">See all Sportsbook Parlays</a></div><!-- [et_pb_line_break_holder] --></div><!-- [et_pb_line_break_holder] --><!-- [et_pb_line_break_holder] --><!-- [et_pb_line_break_holder] --><style><!-- [et_pb_line_break_holder] --> #parlay {border-collapse: collapse;<!-- [et_pb_line_break_holder] --> width: 100%; border: 0px;<!-- [et_pb_line_break_holder] --> font-size: 14px!important;}<!-- [et_pb_line_break_holder] --> #parlay td, #parlay th {<!-- [et_pb_line_break_holder] --> border: 0px;<!-- [et_pb_line_break_holder] --> padding: 8px;<!-- [et_pb_line_break_holder] --> text-align: left;}<!-- [et_pb_line_break_holder] --> #parlay th {<!-- [et_pb_line_break_holder] --> padding-top: 5px;<!-- [et_pb_line_break_holder] --> padding-bottom: 5px;<!-- [et_pb_line_break_holder] --> font-weight: bold;<!-- [et_pb_line_break_holder] --> line-height: 14px;<!-- [et_pb_line_break_holder] --> text-align: center;<!-- [et_pb_line_break_holder] --> color: #000;}<!-- [et_pb_line_break_holder] --> #parlay tr {border-bottom: 1px solid #edeef0;}<!-- [et_pb_line_break_holder] --> .team {font-size: 16px;}<!-- [et_pb_line_break_holder] --></style>
<a class="twitter-timeline" data-width="300" data-height="500" data-link-color="#008156" href="https://twitter.com/PredictemPicks?ref_src=twsrc%5Etfw">Tweets by PredictemPicks</a> <script async src="https://platform.twitter.com/widgets.js" charset="utf-8"></script>