The CJ Cup at Nine Bridges Analysis & Picks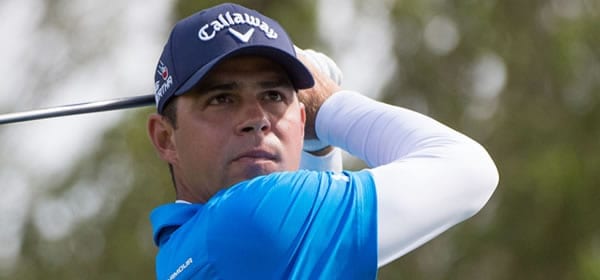 Event: The CJ Cup at Nine Bridges
When: October 17-20, 2019
Where: Nine Bridges GC - Jeju Island - KOR
TV: The Golf Channel
The PGA fall schedule has seen a lot of top-tier players tee it up at least once or twice, and that trend will continue this week as the Tour kicks off a three-week swing in Asia at the CJ Cup at Nine Bridges. The only PGA event in Korea draws a very strong field and is essentially an invitational considering there are only 78 players in action. Asian Tour exemptions fill a certain portion of the field, but most in attendance earned their way with strong records from last season. Justin Thomas and Brooks Koepka highlight the shortlist of betting favorites. Thomas was the inaugural CJ champ in 2017 with Koepka winning last year. Joining them as potential contenders are Hideki Matsuyama, Tommy Fleetwood, and Jason Day with Phil Mickelson, Sergio Garcia, and Jordan Spieth rounding out the list of household names. Viktor Hovland and Collin Morikawa headline the young star contingent and both are looking to stay hot in their early Tour careers.
It wasn't so long ago that championship golf was almost exclusively played in the U.S. outside of one trip each year to the British Open site. Recent years have seen the game explode to every corner of the world with The CJ Cup looking like a destination event in the making. It is year three for the event, and leading off a short series of stops that culminates with a WGC tournament gives the CJ a great chance to become a premier event on the fall schedule. The par-72 course plays at 7,196 yards and could easily be confused with a stateside course in South Carolina as water edged holes roll through stands of pine. Justin Thomas won at 9-under in 2017, but Brooks Koepka topped out at 21-under to win by four last season. Winds can be fierce here and add difficulty, but most reviews of this course suggest power players have a decent advantage. Familiarity is increasing with several players that are making second and third appearances, but there are many quality players in 2019 that seeing Nine Bridges for the first time.
Each week, we take a look at the online betting sites and highlight the best values on the board. We make a short, middle, and long odds pick to win and breakdown a couple of popular head-to-head matches that you can find at just about any golf betting outlet. Odds and pairings for this week come courtesy of the board at Bovada. Here are our picks to win the 2019 CJ Cup at Nine Bridges.
Hideki Matsuyama (16 to 1 odds to win)
Matsuyama has been a little mercurial lately with missed cuts mixed in with decent finishes, but I like his look coming off a T16 at The Shriners, and he did finish T18 here last year to provide some Nine Bridges experience. He hasn't won on Tour since 2017, and I think that changes soon based simply on talent, and it could be overseas considering his eight career titles in Asia. Hideki finished last season ranked 31st in driving distance and was 20th in greens en route to top-12 marks in birdies and scoring. He is solid around the greens, ranking 12th in scrambling, and he is likely the best overall tee-to-green player in this field, ranking 3rd in that category last season. Hideki sometimes runs in the middle-of-the-pack in terms of putting, but he pushes the pace when he is rolling it right and should be a factor this week.
Gary Woodland (28 to 1)
Woodland is looking to get back into form after scuffling through the back-half of last season. He has a President's Cup spot waiting for him if he can get that Major-winning swing back, and he is returning to Nine Bridges after a 2nd place finish last year. His T55 at The Shriners doesn't sound impressive, but Gary did hit 10-under for the week to at least show some signs of life. He ranked 5th in birdies last season and was top-15 in driving distance; both stats will factor in this week. He isn't elite on the greens but is one of the better tee-to-green players, ranking 16th in strokes gained, so he is seeing volume birdie opportunities. We could see another shootout and that plays into Woodland's scoring prowess when he is on.
Rory Sabbatini (55 to 1)
Sabbatini posted a modest 1-under and missed the cut at The Shriners, but he is still just a couple of months removed from nearly making the Tour Championship after a blistering finish to last season that included two third-place finishes. He isn't a bomber but will be one of the more accurate drivers in this field, and his numbers across the board are very solid in general. The putter is respectable at 60th in putts per GIR, and that has led to top-35 marks in both birdies and scoring. He is also top-35 in tee-to-green performance and total strokes gained with the 18th best par-save rate. At 43 years old, Rory might be a little too over-the-hill to contend on a regular basis, but I still like his recent trend, and he has plenty of worldwide golf experience to lean on.
Head-to-Head Matches
Picks to win based on predicted score after all four rounds. Check with your favorite MyBookie for single round pairings and a variety of prop bets.
Tommy Fleetwood (-115) v. Viktor Hovland (-115) (pick to win: Fleetwood)
Hovland is firmly on everyone's radar, and that attention is deserved as the youngster has notched eight straight top-25 finishes across two tours, including a T10 at The Greenbrier a few weeks back. Fleetwood will be making his first PGA start of the fall but was 5th at Dunhill most recently, and his name appears near the top of several Euro Tour stat categories. With Hovland getting so much run, he is also getting matched up against top players in these head-to-heads, and Fleetwood is a tough guy to beat considering he finished last season 8th in scoring and 12th in total strokes gained. Hovland's numbers would compare favorably with Fleetwood, but the sample size is very short for Viktor, as is his overall experience. Tommy has done it all and brings that experience in very specific ways, like leading the Tour in 2019 in scrambling. Hovland has a fine career ahead, but I'm taking the experience for now.
Justin Thomas (-135) v. Brooks Koepka (+105) (pick to win: Koepka)
I pretty much want to limit this preview by saying it is always worth your dollar to take a talent like Koepka when he is getting better than even money. The top Tour stars are separated by such small margins that any time you are getting value, you are not wrong to take it. Thomas led the Tour in birdie average last year but averaged less than one full birdie per round than Koepka, and their scoring average was similarly close. Koepka has had issues with generating his A-game outside of Majors, but this is a bigtime event, and he is getting primed for the WGC event in a couple of weeks if nothing else. There is no cut to make or miss this week, and I am happy taking Koepka and the change to do better than double my money on one of the most talented players on Tour.
Good luck and good golf!
Get $60 of FREE member picks & predictions
(NO commitments. NO Credit Card. NO Salesman.)