[et_pb_dcsbcm_divi_breadcrumbs_module hide_homebreadcrumb="off" homebreadcrumbtext="Home" separator="sep-raquo" hide_currentbreadcrumb="off" homebreadcrumborientation="left" _builder_version="3.8″ fontsbreadcrumbs_font="Lato||||||||" fontsbreadcrumbs_text_color="#000000″ fontsbreadcrumbs_font_size="15px" fontsbreadcrumbs_line_height="16px" fontsseperator_font="||||||||" fontsbreadcrumblinks_font="||||||||" fontsbreadcrumblinks_text_color="#2567cf" custom_margin="25px|||" custom_margin_phone="30px|||" custom_margin_last_edited="off|desktop" custom_css_main_element="font-family: Helvetica Regular;" global_module="3641″ saved_tabs="all"][/et_pb_dcsbcm_divi_breadcrumbs_module]
The RBC Canadian Open Picks to Win – Match-up Predictions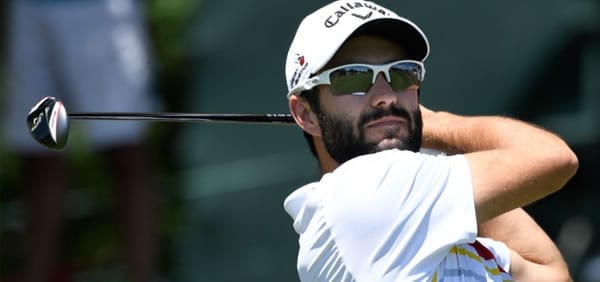 Event: The RBC Canadian Open
Date: July 26-29, 2018
Course: Glen Abbey GC – Oakville, Ontario
TV: The Golf Channel/CBS
By Ted Walker of Predictem.com
We are nearing the last laps of the 2018 PGA Tour schedule, but before we head back to the states for a FedEx finish, another international championship is on tap. The RBC Canadian Open takes center stage in the golf world this week with many typical late year storylines about to play out. Entry into the PGA Championship and FedExCup playoffs are the main goals for those currently slated to miss those key events, and the Ryder Cup selection process kicks into high gear as well. There are all kinds of lists that you get on as a Tour player, but they all boil down to whether you get to play or not. Those that have had a tough year will need a strong finish to retain their card, and those that are chasing down a WGC invite are running out of time to set themselves up for 2019.
Glen Abbey will celebrate its 30th year as the Canadian Open host. The Jack Nicklaus design has hosted more Canadian Opens than any other venue, but it could be the last time as there is an uncertain future for the course. The 7,253-yard layout plays at par-72, and the Golden Bear influence is unmistakable. Oakville, Ontario is only about a six-hour drive from Muirfield Village in Ohio, and it doesn't take long to see Glen Abbey is very much a Midwest-style course. Part of that Midwest influence comes in using the natural terrain as part of the course. This course winds around, down and back out of a valley, making shots to varying elevations common. Mature trees guard fairways and doglegs with well-placed bunkers added to gobble up wayward approaches. Several greens are smaller than the Tour average so precise approaches are needed there.
Jhonattan Vegas will be looking for his third straight Canadian Open win after successfully defending his 2016 victory in a one-hole playoff last year. Brandt Snedeker will look to recapture the form he had while winning here in 2013. Dustin Johnson and Brooks Koepka lead the list of favorites from the US side with Tommy Fleetwood, Sergio Garcia and Ian Poulter representing the top of the Euro set. Making the trip over the British Open and then back to Canada can be a grind but 33 players that appeared at Carnoustie will try to win the Canadian Open crown.
Each week, we take a look at the odds at SportsBetting.ag and highlight the best values on the board. We make a short, middle and long odds pick to win and break down a couple of the popular head-to-head matches that are featured at most golf betting outlets. Here are our picks to win the 2018 RBC Canadian Open.
Tony Finau (16 to 1 odds to win)
Tony is right in the middle of his best year on Tour with seven top-ten finishes so far, including two times a runner-up and has missed just three cuts. He has not finished outside the top-ten in any Major this season and looks to improve on his T5 from last year's trip to Glen Abbey. Finau is one of the longest drivers on Tour, and he uses that length to set up short approaches. That has worked to a large degree with Tony entering the week inside the top-25 in GIR%. He is not a strong putter when you look at the total putting stats, but he is above average on nailing birdie putts which helps him to net top-20 birdie and scoring marks. Tony is rounding into winning shape, seemingly with each week of good play. He has yet to win a full-field event on Tour, but I don't think we will be able to say that much longer. This is a good course for him and a good spot to shine as one of the legitimate favorites to win.
Kevin Kisner (33 to 1)
Kisner was very impressive while taking the two-day lead at Carnoustie and I think he would have had an excellent chance at winning if the Saturday scoring pace stayed traditionally difficult. Still, a T2 at the Open Championship is a great way to enter this week, and Kisner performed well at Glen Abbey with a T9 just three years ago. He is a master at finding fairways, which is a great starting stat for any Nicklaus designed course. He isn't special with the irons but hits enough greens to let his putter do some damage. Kevin enters the Canadian Open as the 16th ranked putter in terms of strokes gained with top-ten marks in total putting and three-putt avoidance. The guy can get it done on the greens. If he has a similarly strong week with his tee-to-green game as he did at The Open, that putter will earn him strokes against the field and another serious contention would be in order.
Adam Hadwin (66 to 1)
The Canadian golf fans have been without a homegrown national champion since 1954 and Moosejaw's own Hadwin might be their best chance this year. Hadwin has missed just one cut on the season (US Open) and is the definition of a Tour grinder. He couldn't get anything going at Carnoustie but didn't wreck there like so many did. Hadwin played balanced golf and will need to do so again at Glen Abbey. He has more experience here than any other event on Tour with two top-seven finishes on his record. Hadwin's Valspar win came against a field of similar strength to the one on hand this week so he has proven he can come out on top in this tier. He is a top-50 player in terms of fairways and greens and comes in just enough above average with the putter to give him a legit shot. He will have the crowd support should he contend but that may also add a layer of pressure as well. If the Canadian dry spell ends this week, it will likely be Hadwin breaking through.
Head-to-Head Matches
Picks to win based on a predicted score for all four rounds. Check with 5Dimes for single round matches and a variety of prop bets.
Charley Hoffman v. Matt Kuchar (pick to win: Hoffman)
These players have a lot in common, including they both make the trip from Carnoustie. Kuchar wound up T9 at the British with Hoffman at T17 so score one for Matt, but Charley lost in a playoff here last season, so he has the edge in recent Glen Abbey results. The stat sheets are very similar with both nearly identical in birdies and scoring. Hoffman has a little more power in his game with Kuchar a bit more accurate off the tee, but the entire package might be a wash with Hoffman at 68th in tee-to-green performance and Kuchar at 69th. I am going with Hoffman this week as he is likely getting something close to even money and that is value considering how close these players stack against each other. Charley has a very blended stat sheet that includes no real weaknesses. Matty has a few more sawtooth patterns when you look at his stats, and I don't like that coming off a big-time event like The Open. Kuchar is more susceptible to a slightly off week in one facet or another and that leaves him exposed to the very high floor of a guy like Hoffman. This is probably a coin-flip, but Hoffman has the slightest of edges and the better value.
Bubba Watson v. Joaquin Niemann (pick to win: Niemann)
Watson leads the Tour with three victories in 2018, and while that is very hard to ignore, you absolutely cannot overlook the pace that Niemann is putting up. In just nine Tour starts, the 19-year old Niemann has six top-25 finishes including four top-tens. One of those top-tens came at Jack's place, and he could spin another similar result given his overall trend. Joaquin hasn't recorded enough stats on the regular Tour to qualify them for ranks, but he has the edge on Bubba in fairways, greens and putting. That putting prowess also puts him on level footing with Watson in birdies and scoring. Bubba is a world-class manipulator of the golf ball, but Niemann can hit the long ball right with him. If this comes down to pure experience, Bubba will likely come out on top but do not overlook how hard Niemann is fearlessly charging through the ranks. He is one of the hottest young players out there, and his value should push toward even money if not better given the name recognition of Watson. I can get behind the young buck as Watson has been hit-or-miss for much of this season.
Good luck and good golf!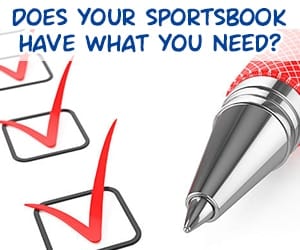 <div class="widget105"><!-- [et_pb_line_break_holder] --><h4 class="parlays">Best Parlays</h4><!-- [et_pb_line_break_holder] --><!-- [et_pb_line_break_holder] --><table id="parlay"><!-- [et_pb_line_break_holder] --> <tr><!-- [et_pb_line_break_holder] --> <th><span class="team"></span></th><!-- [et_pb_line_break_holder] --> <th>2 Team Parlay</th><!-- [et_pb_line_break_holder] --> <th>3 Team Parlay</th><!-- [et_pb_line_break_holder] --> <th>4 Team Parlay</th><!-- [et_pb_line_break_holder] --> </tr><!-- [et_pb_line_break_holder] --> <tr><!-- [et_pb_line_break_holder] --> <td><a href="https://affiliates.sportbet.com/tracking/Affiliate.aspx?idBook=2&mediaTypeID=220&AffUrlID=80&LandingPageID=55"><img src="https://www.predictem.com/wp-content/uploads/2018/06/sportbet-sm.png"></a></td><!-- [et_pb_line_break_holder] --> <td>2.74 to 1</td><!-- [et_pb_line_break_holder] --> <td>6.24 to 1</td><!-- [et_pb_line_break_holder] --> <td>13 to 1</td><!-- [et_pb_line_break_holder] --> </tr><!-- [et_pb_line_break_holder] --> <tr><!-- [et_pb_line_break_holder] --> <td><a href="https://record.bettingpartners.com/_5vfuDOH_H2wWPf2JTsWUjGNd7ZgqdRLk/1/"><img src="https://www.predictem.com/wp-content/uploads/2018/06/bovada_sm.png"></a></td><!-- [et_pb_line_break_holder] --> <td>2.64 to 1</td><!-- [et_pb_line_break_holder] --> <td>6 to 1</td><!-- [et_pb_line_break_holder] --> <td>12.3 to 1</td><!-- [et_pb_line_break_holder] --> </tr><!-- [et_pb_line_break_holder] --> <tr><!-- [et_pb_line_break_holder] --> <td><a href="https://record.webpartners.co/_jGZUKO3JWgwmunhzcKAZ62Nd7ZgqdRLk/1/"><img src="https://www.predictem.com/wp-content/uploads/2018/06/mybookie-sm.png"></a></td><!-- [et_pb_line_break_holder] --> <td>2.64 to 1</td><!-- [et_pb_line_break_holder] --> <td>6 to 1</td><!-- [et_pb_line_break_holder] --> <td>12 to 1</td><!-- [et_pb_line_break_holder] --> </tr><!-- [et_pb_line_break_holder] --></table><!-- [et_pb_line_break_holder] --><div class="widget-footer"><a href="https://www.predictem.com/best-sportsbooks/parlays-odds/">See all Sportsbook Parlays</a></div><!-- [et_pb_line_break_holder] --></div><!-- [et_pb_line_break_holder] --><!-- [et_pb_line_break_holder] --><!-- [et_pb_line_break_holder] --><style><!-- [et_pb_line_break_holder] --> #parlay {border-collapse: collapse;<!-- [et_pb_line_break_holder] --> width: 100%; border: 0px;<!-- [et_pb_line_break_holder] --> font-size: 14px!important;}<!-- [et_pb_line_break_holder] --> #parlay td, #parlay th {<!-- [et_pb_line_break_holder] --> border: 0px;<!-- [et_pb_line_break_holder] --> padding: 8px;<!-- [et_pb_line_break_holder] --> text-align: left;}<!-- [et_pb_line_break_holder] --> #parlay th {<!-- [et_pb_line_break_holder] --> padding-top: 5px;<!-- [et_pb_line_break_holder] --> padding-bottom: 5px;<!-- [et_pb_line_break_holder] --> font-weight: bold;<!-- [et_pb_line_break_holder] --> line-height: 14px;<!-- [et_pb_line_break_holder] --> text-align: center;<!-- [et_pb_line_break_holder] --> color: #000;}<!-- [et_pb_line_break_holder] --> #parlay tr {border-bottom: 1px solid #edeef0;}<!-- [et_pb_line_break_holder] --> .team {font-size: 16px;}<!-- [et_pb_line_break_holder] --></style>
<a class="twitter-timeline" data-width="300" data-height="500" data-link-color="#008156" href="https://twitter.com/PredictemPicks?ref_src=twsrc%5Etfw">Tweets by PredictemPicks</a> <script async src="https://platform.twitter.com/widgets.js" charset="utf-8"></script>