[et_pb_dcsbcm_divi_breadcrumbs_module hide_homebreadcrumb="off" homebreadcrumbtext="Home" separator="sep-raquo" hide_currentbreadcrumb="off" homebreadcrumborientation="left" _builder_version="3.8″ fontsbreadcrumbs_font="Lato||||||||" fontsbreadcrumbs_text_color="#000000″ fontsbreadcrumbs_font_size="15px" fontsbreadcrumbs_line_height="16px" fontsseperator_font="||||||||" fontsbreadcrumblinks_font="||||||||" fontsbreadcrumblinks_text_color="#2567cf" custom_margin="25px|||" custom_margin_phone="30px|||" custom_margin_last_edited="off|desktop" custom_css_main_element="font-family: Helvetica Regular;" disabled="on" global_module="3641″ saved_tabs="all"][/et_pb_dcsbcm_divi_breadcrumbs_module]
The Sony Open in Hawaii Picks to Win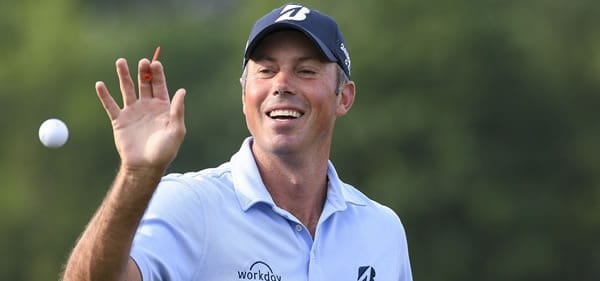 Event: The Sony Open in Hawaii
Date: January 10-13, 2019
Course: Waialae CC – Honolulu, HI
TV: The Golf Channel
I will never cease to be jealous of PGA professionals.
If playing golf for a ton of money wasn't enough, they get to do so in places like Hawaii. A trip to Kapalua for the Tournament of Champions is the reward for a victory and you can count those guys as double-lucky considering they can just hop over to Honolulu
the next week for The Sony Open. The Sony is the first full-field event of 2019 and 20+ participants from last week's TOC will be teeing it up at Waialae, including Bryson DeChambeau and Justin Thomas. Patton Kizzire defends his 2018 Sony crown against a tough
field that includes Jordan Spieth and Patrick Reed. Spieth and Reed haven't yet cleared the air after their verbal dust-up coming off the Ryder Cup so it will be interesting to see if they find themselves paired together or crossing paths at anytime this week.
The Masters is less than 90 days away now and it is never too soon to punch a ticket to Augusta.
A PGA Tour event in Hawaii has been a fixture since 1965 and Waialae has been around since the beginning. The 7,044 yard, par-70 layout was heavily influenced by the popular European courses of the day and features four holes that are direct copies of famed English designs. Even with that influence, Waialae
is still distinctly Hawaiian golf at its best with impeccable greens and beautiful views. There are notable differences between this course and last week's host Kapalua but the scoring pace is nearly the same with a total greater than 17-under par winning
in each of the last six Sony Opens.
Justin Thomas shot an opening round 59 in 2017 and went on to set records for scoring after both two and three rounds as well as carding the tournament record of 27-under. A myriad of styles have won here with guys like
Zach Johnson and K.J. Choi using their approach games to good use while Jimmy Walker won twice with a more power-first strategy. A hot putter is always key and it appears that course knowledge is key to rolling it on these Bermuda greens with several players
possessing remarkable career records, like Charles Howell III, who has never missed a Sony cut and has six top-5 finishes at Waialae.
Each week, we take a look at the online sports betting sites and highlight the best values on the board. We make a short, middle and long odds pick to win and breakdown a couple of head-to-head matches that you can find at any golf betting site. Here are our picks to win the 2019 Sony Open in Hawaii.
Gary Woodland (14 to 1 odds to win)
He certainly passed the eye test last week and it took Xander Schauffele shooting a course record on Sunday to keep Woodland from winning the TOC. He adds top-5 finishes at the CIMB and CJ Cup to last week's runner-up and also has three top-10's here in his last four Sony starts. An interesting development is occurring with Woodland's approach off the tee as he has favored a controlled style that has his distance rank at 70th entering the week. The trade-off has been a top-25 mark in fairways hit, roughly 40 spots better than where he finished 2018. That playing from the fairway has led to a top-5 greens hit rate
and Woodland still has the ability to go long with the tee ball when he wants. He leads the Tour in birdie average during the early portion of the season and has top-10 ranks in scoring, total strokes gained and overall tee-to-green performance. There are few holes in his game, if any and he has the winning look.
Matt Kuchar (40 to 1)
Kuch broke a mini-slump by winning the Mayakoba in Mexico during the fall and he will look to add a win at
a place where he hasn't been outside the top-15 in any of his last five starts. Im fine calling the T19 last week a rust buster as Kuchar is hitting nearly 80% of his fairways in 2018-19. He adds top-30 ranks in greens hit, birdies and scrambling to make for
a very well rounded overall stat sheet. His putter being outside the top-150 simply suggests that he hasn't found the birdie roll yet and it is rather impressive that Matt ranks where he does in birdies given the pedestrian work with the flatstick. I think
he has the handle on the Waialae greens based on his record here and any meaningful output with the putter this week should have Kuchar near the top of the leaderboard.
Keegan Bradley (55 to 1)
Bradley had one of the more impressive wins of 2018 when he took down Justin Rose in a playoff to win the BMW.
It had been six years since Keegan had won on Tour and he kept the good play going with a T6 at the HSBC in the later fall. Those results have helped Bradley get to 31st in the OWGR after finishing 2016 outside the top-100. The anchoring ban hurt Bradley more
than most players on Tour but Keegan has his putting back inside the top-35, making him a much more consistent threat to win now. His distance stats tell you he is a light hitter but he has gas in the tank when necessary and uncorked a 382 yard drive at Kapalua
last week. A long game isn't explicitly necessary at Waialae and I envision Keegan using his no-mistakes approach to hang with this tough field.
Head-to-Head Matches
Picks to win based on predicted score after all four rounds. Check with 5Dimes for
single round matches and a variety of prop bets.
Paul Casey v. Patrick Reed
(pick to win: Casey)
Through the fall and winter, these two have teed it up in the same event just twice with Casey winning the match
at last week's TOC and Reed getting the better of it at the HSBC. Neither have managed any significant results but they haven't played poorly either. I expect the calendar change will have both motivated to round into form sooner than later. I like Casey this
week as he has better numbers in fairways, greens and putting average despite not playing at the top of his game. Not surprisingly, that also means Casey has better birdie and scoring numbers. I actually think Reed is due for a very strong year as he is the
bad guy in the beef with Spieth and few are as motivated by haters as Reed is. Even so, this isn't the week to hitch your wagon to Reed as Casey is about as professional as they come and I have him finishing 12th to 18th with Reed trending in the lower 20's.
Ian Poulter v. Brian Harman
(pick to win: Harman)
Harman is a very trendy pick this week, both in betting and fantasy circles and most of that is built on a
solid Waialae record that includes a T4 here last year. Poulter has been the better player in the fall schedule but he hasn't wowed anyone outside winning in Houston last April and his putting is currently outside the top-150. Harman has scuffled but still
ranks 31st in strokes-gained putting and remains one the most accurate players off the tee. You can't argue Poulter is still one of the best in the world when it comes to an event like the Ryder Cup but I like Harman to win this week as he is one of the best
grinders on Tour and someone that is hard to shake in a head-to-head scenario. Poulter is more likely to beat himself and while I don't think either contends this week, I have Harman in the 20th-24th range with Poulter outside the top-25.
Good luck and good golf!