WGC – HSBC Champions Analysis & Picks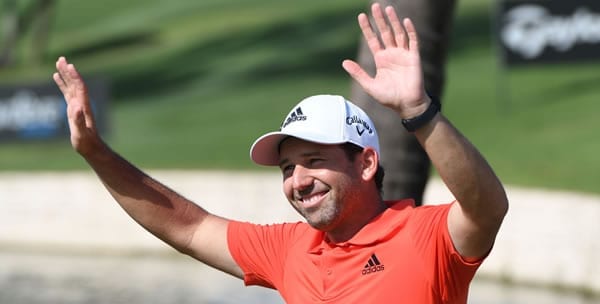 Event: WGC - HSBC Champions
When: October 31 - November 3, 2019
Where: Sheshan International Golf Club - Shanghai, CHN
Watch: The Golf Channel
There are few news cycles in the golf world that do not include Tiger Woods and the most recent one included Woods tying Sam Snead's record of 82 PGA Tour wins last week at The ZoZo Championship. Woods seems destined to own that record by himself very soon but win #83 will not come at the WGC-HSBC Champions event in China as Tiger is one of the few top players that will be skipping the event. Rory McIlroy leads a strong WGC field at Sheshan GC this week and Xander Schauffele is out to defend his 2018 title. The HSBC has been a World Golf Championships stop since 2009 and the event has a history of naming big-time champs with Dustin Johnson, Bubba Watson, Justin Rose and Phil Mickelson among previous winners. In total, most of the top-50 in the OWGR are here plus a handful of high-end exemptions so we should see another typical WGC battle with the best players in the world near the top of the leaderboard.
Sheshan International Golf Club is routinely one of the highest rated courses in China but has a look similar to many American championship layouts. The 7,260-yard, par-72 track rolls through a pristine setting that features tree-lined fairways and natural wetlands. There are few truly flat lies here with pleny of bunkers and collection areas waiting for errant shots. The greens are receptive but have enough undulations to make putting a challenge and winning scores have trending in the 17-to-23 under range although the last two winning totals have come at just 14-under par. There is enough evidence to suggest that this course suits the power players a little more than the accuracy-first guys but both styles have been able to win here so there isn't a significant edge to the longer drivers.
Each week, we take a look at the online betting sites and highlight the best values on the board. We make a short, middle and long odds pick to win and breakdown a couple of head-to-head matches that you can find at just about any golf betting outlet. Picks and pairings for this week come courtesy of the board at Bovada. Here are our picks to win the 2019 WGC-HSBC Champions.
Xander Schauffele (14 to 1 odds to win)
Winning an event in back-to-back years is still a really tough thing to do on Tour but I like Xander's chances based primarily on his recent record in big tournaments. He tied for 10th last week in a star-studded ZoZo and finished last season with a T3 at the US Open and a T2 at the Tour Championship. He seems to be Koepka-like in his ability to play up to the field and I like that he is among those that have already been overseas playing more than one stop in the Asian mini-swing. He is top-25 in driving distance and very solid with the irons to come in 11th in total tee-to-green performance. The putter is respectable at 46th in strokes-gained with his birdie rate inside the top-25 and his scoring a bit better at 11th. He is still very young but has the touch around the greens of a much more experienced player, entering the week 43rd in scrambling. He can get it done multiple ways and he has a good shot to defend.
Francesco Molinari (50 to 1)
Molinari struggled through most of the mid and late portions of last season but it is hard to imagine that trend continuing for too much longer. He had a T23 at the Safeway and T14 at the BMW Championship on the European Tour to show he is at least swinging it at a decent level and he heads to Sheshan where he won in 2010 and more recently notched a T6 in 2016. He isn't a bomber off the tee but is perenially one of the better fairway-finders on Tour. That low-mistake approach helped net the 14th best scoring mark from a year ago and he finishes off the stat sheet with the 28th best scrambling rate. He'll need to find his best form to beat this strong field but he is still on a run that has seen him win four times since May of 2018 and 50 to 1 odds is not typical for a player that has that many wins over a short span. Big value with Frankie this week.
Bubba Watson (100 to 1)
I think Bubba is firmly in the twilight of his career but I also think he gets one or two more wins before getting put out to pasture and I would love to be in on him at 100 to 1 should he find some magic this week. He played at the ZoZo last and finished T51 but that was mostly due to a final round 75 that followed three straight rounds in the sixties. He won at Sheshan in 2014 and finished T8 a year prior to bring the kind of course familiarity you like to see in a longshot pick and he fits the bomber profile of many who have done well here year after year. There aren't a lot of elite stats outside of Bubba's driving distance but he uses that length to net the 3rd best off-the-tee rank. If he putts well at all, I would expect him to be within closing distance on the weekend.
Head-to-Head Matches
Picks to win based on predicted score after all four rounds. Check with your favorite online betting site for single round pairings and a variety of prop bets.
Sergio Garcia (-115) v. Ian Poulter (-115) (pick to win: Poulter)
Just a couple of EPGA greybeards in this one and I like Poulter to make it 3-0 against Sergio after beating him at both the CJ Cup and the ZoZo so far this season. At his best, Garcia is still one of the best tee-to-green players on Tour but his numbers are off his career averages at the moment with Poulter hitting more faiways and greens right now. Poulter is also the better putter of the two and that leads to more birdies per round. Garcia may have the better Sheshan profile as the longer hitter but both of these players have won here with Poulter victorious in 2012 and Sergio winning in 2008. This is a close match to be fair and as such, I like to have the guy that has proven to be sharper both recently and over a more significant sample set. Poulter is the guy in both cases so stick with him.
Adam Scott (-115) v. Patrick Reed (-115) (pick to win: Scott)
Both players have made appearances in Asia so far with decent results but I like Scott here as he is top-4 in both tee-to-green performance and total strokes-gained while Reed is outside the top-20 in both categories. Reed isn't too far off so this won't be a blowout but Scott has a respectable edge in greens hit and sees better birdie numbers with both putting at about the same rate. Reed has turned the corner from some 2018/early 2019 scuffles but he still is off his best tee-to-green game and I will be in on his opponent until Patrick is pushing for top-10s instead of finishing in the 20-30 range. I think Scott is a good bet to cruise to a top-15 this week and that will be enough to outpace Reed.
Good luck and good golf!