[et_pb_dcsbcm_divi_breadcrumbs_module hide_homebreadcrumb="off" homebreadcrumbtext="Home" separator="sep-raquo" hide_currentbreadcrumb="off" homebreadcrumborientation="left" _builder_version="3.8″ fontsbreadcrumbs_font="Lato||||||||" fontsbreadcrumbs_text_color="#000000″ fontsbreadcrumbs_font_size="15px" fontsbreadcrumbs_line_height="16px" fontsseperator_font="||||||||" fontsbreadcrumblinks_font="||||||||" fontsbreadcrumblinks_text_color="#2567cf" custom_margin="25px|||" custom_margin_phone="30px|||" custom_margin_last_edited="off|desktop" custom_css_main_element="font-family: Helvetica Regular;" global_module="3641″ saved_tabs="all"][/et_pb_dcsbcm_divi_breadcrumbs_module]
MLB Pick: Arizona Diamondbacks at Texas Rangers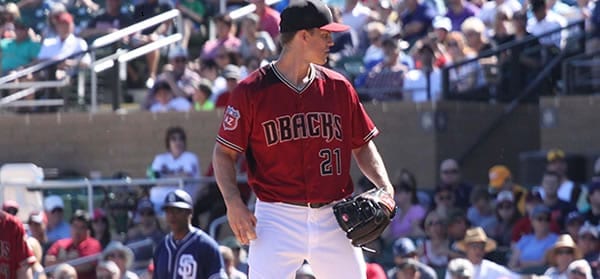 Arizona Diamondbacks @ Texas Rangers 8/13/18
Time: 8:05 PM ET
Where: Globe Life Park. Arlington, Texas
Listed Pitchers: Zack Greinke (AZ) & Bartolo Colon (TEX)
TV: FS – Southwest & FS – Arizona
Moneyline: Arizona (-163 at Sportsbetting) / Texas (+158 at 5dimes)
Over/Under: 10
Globe Life Park is the site for an Interleague battle between the Arizona Diamondbacks and Texas Rangers Monday night in Arlington, Texas. This is the third of four total meetings between these two clubs this season, and the first of a two-game set. The season series is tied at one a piece thru the first two games, while Arizona's outscored Texas 11-9. Right in the thick of a heated playoff race in the National League West, Arizona's sending their ace to the mound Monday night: Zack Greinke (12-7, 2.89 ERA & 1.04 WHIP). Texas intends to counter with old man river: Bartolo Colon (6-10, 5.18 ERA & 1.27 WHIP).
Snakes bite back
The D-backs lost two of three games over the weekend in Cincinnati, but avoided the sweep Sunday by crushing the Reds: 9-2. Paul Goldschmidt (.282 AVG, 26 HR, 64 RBI & .388 OBP) had himself a day going three for five with a double, two homers and three RBI. Zack Godley (13-6, 4.20 ERA & 1.42 WHIP) earned the win with a tidy little outing. He went 6 2/3 strong, allowing just one earned run on six hits while delivering six punchouts.
Torey Lovullo's club has accrued a 65-54 (.546) record thus far, which is good for first place in the National League West Standings right now. The Snakes place atop the division is tenuous, clinging to a one game lead over the Los Angeles Dodgers and a one and half game lead over the Colorado Rockies. Arizona's arms have been the strength of this squad all season long. They've allowed just 461 runs, which is the fewest in the NL. The D-backs +72 run differential is fourth-best in the NL. On the road, Arizona is 33-25 (.569) this season.
Rangers return home
Texas returns home after a four-game set at Yankee Stadium, which culminated with back-to-back losses over the weekend (5-3 & 7-2). The Rangers dropped three of four to the Yankees, while being outscored 26-20. Martin Perez (2-5, 6.71 ERA & 1.96 WHIP) got rocked in Sunday's 7-2 loss. He lasts just five frames, giving up seven earned runs on 11 hits. Perez also allowed two homers to the Bronx Bombers. Consequently, the Rangers further cemented their space in the basement of the American League West Division.
Overall, the Rangers are 52-68 (.433) this season. They're 21.5 games behind the division-leading Houston Astros in the AL West Standings. Texas has allowed 634 runs thus far, which is third-worst in MLB. Their -57 run differential is ranked tenth in the American League. At Globe Life Park, the Rangers are 25-36 (.410) so far this year.
Ace vs. Big Sexy
It's been an unlucky August for Arizona-ace Zack Greinke, but his luck may very well change for the better due to a favorable matchup Monday night in Texas. In two August starts, Greinke's 0-2 despite posting a 2.08 ERA and 0.92 WHIP. No doubt, he's been a tough-luck loser in back-to-back starts. However, Greinke was on fire before this run of poor luck. In his prior three starts, Greinke went 3-0 with a 0.81 ERA and 0.59 WHIP. The veteran right-hander ranks fourth in the National League in: wins (12), innings pitched (149.2) and strikeouts (152). Greinke also ranks fifth in the NL in ERA (2.89) and WHIP (1.04). In 13 career starts versus Texas, Greinke is 3-5 with a 2.68 ERA and 1.08 WHIP. He's made six career starts at Globe Life Park, going 2-3 with a 2.92 ERA and 1.07 WHIP. On the road this season, Greinke's gone 7-4 over 11 starts with a 3.52 ERA and 1.12 WHIP.
With a victory on August 7th over Seattle, Bartolo Colon passed Juan Marichal for most wins (244) by a Dominican-born player in MLB history. At 45 years old, Colon's the oldest arm in the business and he isn't planning on stopping any time soon. The 285-pounder (generously listed) is in the middle of his 21st season in MLB, which has produced subpar results. In five July starts, Colon went 0-5 with a 6.56 ERA and 1.49 WHIP. On July 31st, Big Sexy faced this very same D-backs lineup in Arizona. Colon lasted only five frames, allowing five earned runs on seven hits in a 6-0 loss. Consequently, Colon's 0-1 with a 9.00 ERA and 1.80 WHIP versus Arizona this season. In five career starts versus Arizona, Colon is 1-3 with a 4.34 ERA and 1.48 WHIP. At home this year, Colon is 3-4 over ten starts with a 5.70 ERA and 1.33 WHIP. The big fella has struggled to avoid giving up the long ball lately, allowing four dingers in his last three outings. Big Sexy's approaching senior-citizenship self has struggled in night games this year because it must be past his bedtime. The darkness doesn't jive well with Colon as he's gone 4-9 with a 6.18 ERA and 1.41 WHIP in such games, while allowing a whopping 23 home runs in the process.
Where's our betting value?
This game is the best bet on the Monday MLB card and hopefully we'll get you started off on a happy note this week with a stress-free "W" here. Arizona has a lot to play for in a highly contested playoff race in the NL West, while Texas's season is already caput. The Rangers are honestly better off losing as much as possible the rest of the year. This game presents us with a monumental mismatch in the pitching department. Greinke's an ace at the top of his game, while Colon has been serving up more meatballs than most Italian Restaurants. Not surprisingly, Vegas has the D-backs as the favorite with a -165 line. So, Arizona must win this game 62.3% of the time to make betting on them profitable here. I think the D-backs have a 75% chance to win this one, which gives us a healthy 12.7% edge against the number. All the value lies with the better team and better pitcher on the money line.
Pick: Arizona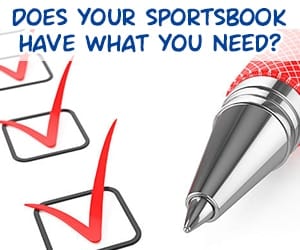 <div class="widget105"><!-- [et_pb_line_break_holder] --><h4 class="parlays">Best Parlays</h4><!-- [et_pb_line_break_holder] --><!-- [et_pb_line_break_holder] --><table id="parlay"><!-- [et_pb_line_break_holder] --> <tr><!-- [et_pb_line_break_holder] --> <th><span class="team"></span></th><!-- [et_pb_line_break_holder] --> <th>2 Team Parlay</th><!-- [et_pb_line_break_holder] --> <th>3 Team Parlay</th><!-- [et_pb_line_break_holder] --> <th>4 Team Parlay</th><!-- [et_pb_line_break_holder] --> </tr><!-- [et_pb_line_break_holder] --> <tr><!-- [et_pb_line_break_holder] --> <td><a href="https://affiliates.sportbet.com/tracking/Affiliate.aspx?idBook=2&mediaTypeID=220&AffUrlID=80&LandingPageID=55"><img src="https://www.predictem.com/wp-content/uploads/2018/06/sportbet-sm.png"></a></td><!-- [et_pb_line_break_holder] --> <td>2.74 to 1</td><!-- [et_pb_line_break_holder] --> <td>6.24 to 1</td><!-- [et_pb_line_break_holder] --> <td>13 to 1</td><!-- [et_pb_line_break_holder] --> </tr><!-- [et_pb_line_break_holder] --> <tr><!-- [et_pb_line_break_holder] --> <td><a href="https://record.bettingpartners.com/_5vfuDOH_H2wWPf2JTsWUjGNd7ZgqdRLk/1/"><img src="https://www.predictem.com/wp-content/uploads/2018/06/bovada_sm.png"></a></td><!-- [et_pb_line_break_holder] --> <td>2.64 to 1</td><!-- [et_pb_line_break_holder] --> <td>6 to 1</td><!-- [et_pb_line_break_holder] --> <td>12.3 to 1</td><!-- [et_pb_line_break_holder] --> </tr><!-- [et_pb_line_break_holder] --> <tr><!-- [et_pb_line_break_holder] --> <td><a href="https://record.webpartners.co/_jGZUKO3JWgwmunhzcKAZ62Nd7ZgqdRLk/1/"><img src="https://www.predictem.com/wp-content/uploads/2018/06/mybookie-sm.png"></a></td><!-- [et_pb_line_break_holder] --> <td>2.64 to 1</td><!-- [et_pb_line_break_holder] --> <td>6 to 1</td><!-- [et_pb_line_break_holder] --> <td>12 to 1</td><!-- [et_pb_line_break_holder] --> </tr><!-- [et_pb_line_break_holder] --></table><!-- [et_pb_line_break_holder] --><div class="widget-footer"><a href="https://www.predictem.com/best-sportsbooks/parlays-odds/">See all Sportsbook Parlays</a></div><!-- [et_pb_line_break_holder] --></div><!-- [et_pb_line_break_holder] --><!-- [et_pb_line_break_holder] --><!-- [et_pb_line_break_holder] --><style><!-- [et_pb_line_break_holder] --> #parlay {border-collapse: collapse;<!-- [et_pb_line_break_holder] --> width: 100%; border: 0px;<!-- [et_pb_line_break_holder] --> font-size: 14px!important;}<!-- [et_pb_line_break_holder] --> #parlay td, #parlay th {<!-- [et_pb_line_break_holder] --> border: 0px;<!-- [et_pb_line_break_holder] --> padding: 8px;<!-- [et_pb_line_break_holder] --> text-align: left;}<!-- [et_pb_line_break_holder] --> #parlay th {<!-- [et_pb_line_break_holder] --> padding-top: 5px;<!-- [et_pb_line_break_holder] --> padding-bottom: 5px;<!-- [et_pb_line_break_holder] --> font-weight: bold;<!-- [et_pb_line_break_holder] --> line-height: 14px;<!-- [et_pb_line_break_holder] --> text-align: center;<!-- [et_pb_line_break_holder] --> color: #000;}<!-- [et_pb_line_break_holder] --> #parlay tr {border-bottom: 1px solid #edeef0;}<!-- [et_pb_line_break_holder] --> .team {font-size: 16px;}<!-- [et_pb_line_break_holder] --></style>
<div style="width:340px; margin: 0 auto;"><!-- [et_pb_line_break_holder] --> <a class="twitter-timeline" data-width="340" data-height="500" data-link-color="#008156" href="https://twitter.com/PredictemPicks?ref_src=twsrc%5Etfw">Tweets by PredictemPicks</a> <script async src="https://platform.twitter.com/widgets.js" charset="utf-8"></script><!-- [et_pb_line_break_holder] --></div>