[et_pb_dcsbcm_divi_breadcrumbs_module hide_homebreadcrumb="off" homebreadcrumbtext="Home" separator="sep-raquo" hide_currentbreadcrumb="off" homebreadcrumborientation="left" _builder_version="3.8″ fontsbreadcrumbs_font="Lato||||||||" fontsbreadcrumbs_text_color="#000000″ fontsbreadcrumbs_font_size="15px" fontsbreadcrumbs_line_height="16px" fontsseperator_font="||||||||" fontsbreadcrumblinks_font="||||||||" fontsbreadcrumblinks_text_color="#2567cf" custom_margin="25px|||" custom_margin_phone="30px|||" custom_margin_last_edited="off|desktop" custom_css_main_element="font-family: Helvetica Regular;" global_module="3641″ saved_tabs="all"][/et_pb_dcsbcm_divi_breadcrumbs_module]
Atlanta Braves at New York Mets Pick (8/2/18)
Event: Braves vs. Mets 8/2/18
Time: 7:10 PM ET
Where: Citi Field. New York, New York.
Listed Pitchers: Mike Foltynewicz (ATL) & Jason Vargas (NYM)
TV: FOX Sports Southeast & SNY
Moneyline: Atlanta (-155) / New York (+145)
Over/Under: 8.5
By Bryan Bash
Citi Field hosts a National League East battle between the Atlanta Braves and hometown New York Mets Thursday night. This will be the 13th meeting of 19 slated between these divisional foes in the Regular Season and the first of a four-game set at Citi Field. Atlanta leads the season series 9-3 thru 12 games, outscoring the Mets 67-37 thus far. The Mets lost 5-3 at Washington yesterday, while the Braves wound up with a night off after their matchup versus Miami was postponed due to inclement weather. Atlanta will make-up the game with a double-header against Miami on August 13th. New York seeks their first home victory over the Braves this year. In three games between the two clubs at Citi Field, Atlanta's won all three and outscored the Mets 21-2 on their home field.
Braves bats fuel three-game winning streak
Atlanta's won three straight decisions, outscoring opponents 20-10 during the stretch. The Braves won back-to-back games against Miami (5-3 & 11-6), preceded by a 4-1 victory versus the Los Angeles Dodgers. Sean Newcomb was one pitch away from earning the first no-hitter in SunTrust Park history versus the Dodgers, but Chris Taylor spoiled the bid with a two-out single in the top of the ninth inning. A quartet of Braves are on fire lately: Ronald Acuna Jr. (.264 AVG, 11 HR, 27 RBI & .328 OBP), Freddie Freeman (.316 AVG, 18 HR, 68 RBI & .399 OBP), Nick Markakis (.319 AVG, 12 HR, 67 RBI & .385 OBP) and Ender Inciarte (.253 AVG, 6 HR, 38 RBI & .318 OBP). Acuna Jr. is batting .333 with two homers and three RBI in the past three games, while Ender Inciarte's hitting .545 with two extra-base hits and one RBI. Freddie Freeman is fourth in the National League in batting average (.316) and third in hits (128). Freeman's batting .417 with one home run and two RBI in his past three contests. Lastly, Nick Markakis leads the NL in hits with 130 and is second in batting average (.319). In the last three games, Markakis is batting .417 with two dingers and five RBI.
Overall, the Braves are 57-47 (.548) on the year and only half a game behind Philadelphia in the National League East Standings. Currently, Atlanta's tied with Colorado and Los Angeles for the second and final Wild Card spot in the NL playoff race. Having plated 505 runs, the Braves own the fourth-ranked offense in the NL. Their pitching staff has allowed just 436 runs, which is sixth-best in the NL. Consequently, Atlanta's +69 run differential is third-best in the NL. On the road, the Braves record is 29-24 (.547) this season.
Mets sell at deadline; nearly assure a losing season
While the Mets didn't deal ace Jacob DeGrom before the MLB's trade deadline, they did part ways with one of their best offensive players: Asdrubel Cabrera. This doesn't bode well for a Mets team that owns the second-worst offense in the National League having scored just 414 runs thus far. Outside of DeGrom and the oft-injured Syndergaard, the Mets starting rotation has been akin to a sieve this season. They've allowed 499 runs which ranks them 11th in the NL. New York's -85 run differential is third-worst amongst National League teams.
The Mets enter this one losers in back-to-back contests at Nationals Park. After getting blasted 25-4 on Tuesday, the Mets only lost 5-3 in Wednesday contest against the Nationals. So, New York's been outscored 30-7 in their last two decisions. Overall, the Mets are 44-61 (.419) and tied for last place in the NL East Standings with Miami. They're 14 games behind division-leader: Philadelphia. New York returns home to face a Braves squad they've had limited success against this season. At Citi Field, the Mets are 21-33 (.389) this year. 21 wins is the second-fewest home wins of all National League teams.
Foltynewicz vs. Vargas
Starting for the visiting Atlanta Braves is Mike Foltynewicz (7-7, 3.04 ERA & 1.19 WHIP). "Folty" is eighth in the National League with 133 strikeouts and sixth in ERA (3.04). Recently, Foltynewicz has lost the fantastic form he was in virtually all season. In his last four games, he's gone 1-3 with a 7.01 ERA and 1.52 WHIP. On the road, Foltynewicz is 4-5 with a 2.94 ERA and 1.23 WHIP this year. He has faced the Mets once this season, earning a no-decision in an 8-2 Braves win on June 12th. Foltynewicz tossed five scoreless innings, allowing just two hits while striking out six and giving up zero walks. So, Foltynewicz owns a 0.00 ERA and 0.40 WHIP against the Mets for the 2018 campaign. In three career starts versus the Mets, Foltynewicz is 0-1 with a 6.23 ERA and 1.69 WHIP.
Getting the nod for the Mets is Jason Vargas (2-6, 8.36 ERA & 1.76 WHIP). The veteran left-hander is in his 13th MLB season, and if he doesn't step up his game, it very well may be his last. Vargas has been consistently sub-par all year, to say the least. In his last four starts, Vargas is 0-3 with an 8.33 ERA and 1.73 WHIP. At home, Vargas is 1-2 in three starts with a 5.07 ERA and 1.55 WHIP. His two-career starts versus Atlanta both came this season. On May 3rd, Vargas was torched for six earned runs in just 4.2 innings. He allowed 11 hits and two free passes, earning the loss in Atlanta's 11-0 shellacking of the Mets at Citi Field. However, redemption was earned in his second outing against the Braves at SunTrust Park on May 30th. Vargas threw five scoreless innings and earned the win (4-1) in Atlanta. In two career starts versus the Braves, Vargas is 1-1 with a 5.87 ERA and 1.74 WHIP. At Citi Field, Vargas is 0-1 with a 12.86 ERA and 3.10 WHIP versus Atlanta.
Where's the value?
The opening money line pegs Atlanta as the favorite at -155. This means the Braves would need to win this one 60.8% of the time to make betting on them profitable. According to my calculations, Atlanta has a 67.2% chance to triumph in this game at Citi Field. Consequently, we have ourselves a 6.4% edge against the money line with the Braves. That is where the value lies in this contest between two clubs heading in completely opposite directions. Atlanta's the better team, with the better pitcher on the mound. The Braves are amidst an incredibly competitive NL East and National League Wild Card race, and they've absolutely dominated the Mets this year too. Expect that trend to continue Thursday night, and confidently bet on the Braves with an advantageous price tag.
. Editors Note: Get the best value on this game (Braves -145) by signing up and playing at BetOnline.
<div class="widget105"><!-- [et_pb_line_break_holder] --><h4 class="baseball">Baseball Sportsbooks</h4><!-- [et_pb_line_break_holder] --><table id="dimeline"><!-- [et_pb_line_break_holder] --> <tr><!-- [et_pb_line_break_holder] --> <th></th><!-- [et_pb_line_break_holder] --> <th width="110px">10¢ to:</th><!-- [et_pb_line_break_holder] --> <th width="110px">20¢ to:</th><!-- [et_pb_line_break_holder] --> </tr><!-- [et_pb_line_break_holder] --> <tr><!-- [et_pb_line_break_holder] --> <td><div class="col1"><a href="https://record.commission.bz/_BhTQDVOVie23_O3IiMN7EWNd7ZgqdRLk/1/"><!-- [et_pb_line_break_holder] --> <img src="https://www.predictem.com/wp-content/uploads/2018/06/SportsBettingDark.png" width="150" alt="SportsBetting" /></a><!-- [et_pb_line_break_holder] --> </div></td><!-- [et_pb_line_break_holder] --> <td>-200</td><!-- [et_pb_line_break_holder] --> <td>-279</td><!-- [et_pb_line_break_holder] --> </tr><!-- [et_pb_line_break_holder] --> <tr><!-- [et_pb_line_break_holder] --> <td><div class="col1"><a href="https://www.predictem.com/betting-sites/heritage-sportsbook/"><img src="https://www.predictem.com/wp-content/uploads/2018/06/heritage-xs.png" width="150" alt="Heritage" /></a></div></td><!-- [et_pb_line_break_holder] --> <td>-200</td><!-- [et_pb_line_break_holder] --> <td>-240</td><!-- [et_pb_line_break_holder] --> </tr><!-- [et_pb_line_break_holder] --> <tr><!-- [et_pb_line_break_holder] --> <td><div class="col1"><a href="https://affiliates.5dimes.eu/tracking/Affiliate.aspx?idBook=1&mediaTypeID=220&AffUrlID=80&LandingPageID=2"><img src="https://www.predictem.com/wp-content/uploads/2018/06/5Dimes_sm.png" width="150" alt="5Dimes" /></a></div></td><!-- [et_pb_line_break_holder] --> <td>-195</td><!-- [et_pb_line_break_holder] --> <td>-266</td><!-- [et_pb_line_break_holder] --> </tr><!-- [et_pb_line_break_holder] --></table> <!-- [et_pb_line_break_holder] --><div class="widget-footer"><a href="https://www.predictem.com/best-sportsbooks/mlb-dimeline/">See all Dimeline Sportsbooks</a></div><!-- [et_pb_line_break_holder] --></div><!-- [et_pb_line_break_holder] --><!-- [et_pb_line_break_holder] --><style><!-- [et_pb_line_break_holder] --> #dimeline {border: 0px;}<!-- [et_pb_line_break_holder] --> #dimeline th{color:#000;}<!-- [et_pb_line_break_holder] --> #dimeline td{padding: 2px; text-align: center;}<!-- [et_pb_line_break_holder] --> #dimeline td, #dimeline th{padding: 8px 2px; text-align: center;border-bottom: 1px solid #bbb;}<!-- [et_pb_line_break_holder] --> .img-hover {border: 1px solid #fff; padding:5px}<!-- [et_pb_line_break_holder] --> .img-hover:hover {background: #edeef0; border: 1px solid #008156; margin-top:1px; padding:5px}<!-- [et_pb_line_break_holder] --></style>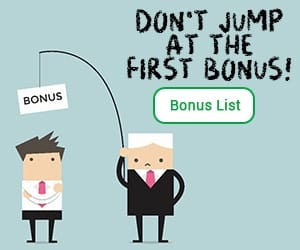 <div style="width:340px; margin: 0 auto;"><!-- [et_pb_line_break_holder] --> <a class="twitter-timeline" data-width="340" data-height="500" data-link-color="#008156" href="https://twitter.com/PredictemPicks?ref_src=twsrc%5Etfw">Tweets by PredictemPicks</a> <script async src="https://platform.twitter.com/widgets.js" charset="utf-8"></script><!-- [et_pb_line_break_holder] --></div>