Baltimore Orioles vs. New York Yankees Pick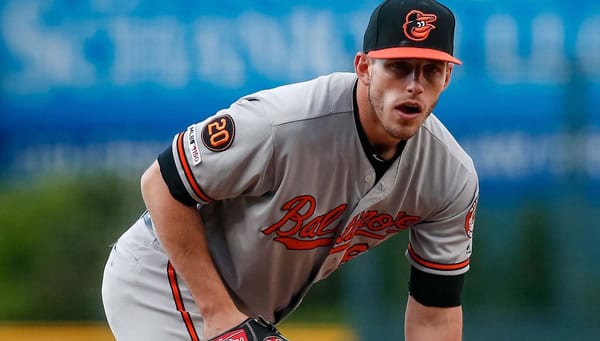 Baltimore Orioles (3-2) vs. New York Yankees (3-2)
When: 6:35 p.m., Wednesday, April 7
Where: Yankee Stadium, New York
Moneyline: BAL +175/NYY -195 (Get the best odds >>> Bet where underdogs pay MORE and favorites cost you LESS!)
Runline: Orioles +1.5/Yankees -1.5
Total: 9.5
Starting Pitchers: John Means (1-0, 0.00 ERA, 0.14 WHIP) vs. Jameson Taillon (0-0, 0.00 ERA, 0.00 WHIP)
Picking Up Where He Left Off
The first month of last year's season was one that John Means would love to forget, but luckily for the Orioles, the left-hander appears to have started this year the way that he finished the last one. After opening 2020 with five starts where he didn't make it out of the fifth inning (including one against the Yankees that left him with an ERA near 20), Means was excellent in September, closing with four starts where he allowed a solo home run in each and nothing else.
Unfortunately for him, that was also when the Orioles' offense disappeared, leaving him with two wins, a loss and a no-decision from that finish, but Means seems to have learned how to pitch with subpar support. Against Boston on opening day, the Orioles gave him just three runs of support, but Means still got the job done because he held the Red Sox to a mere one hit. Even better, Means didn't walk anyone, putting him in firm command of the game. If the Orioles are even going to think of contending, these are the kinds of performances they need from their pitchers: a showing that gives them a chance to do enough to win.
Long Layoff
When we last saw Taillon take to the mound, he was pitching for a typically terrible Pirates team in May of 2019, where he really wasn't doing much better than his team was. In his final four starts before injuries, he had three starts where he gave up at least three runs and allowed himself to get hit fairly hard. The big question now is whether Taillon is back to being himself after not pitching in a competitive game in nearly two years. He's had UCL issues for the second time in his career and missed all of 2020, and coming back from Tommy John-related problems a second time is a lot riskier than it is the first time.
On the other side of the coin, Taillon will be backed by a much stronger team than what he had in Pittsburgh. The Yankees should provide plenty of run support and aren't likely to allow a game to explode with six unearned runs (something the Pirates did to Taillon in a 10-0 loss to the Cubs two years ago), which could make it a lot easier for Taillon to pitch in this situation. But after 23 months off, odds are high that there's going to be some rust on his arm.
ATTENTION GOLF BETTORS! TED'S MASTERS PICKS ARE LIVE!
Reality Ensues
The Yankees are expected to contend for the World Series this year. The Red Sox are not, and the Orioles are quickly learning the difference between their two opponents. Baltimore pounded the Red Sox in three straight at Fenway Park, but the outburst of power didn't come with them down Interstate 95. Not only have the Orioles failed to score in New York outside of one two-run home run by Rio Ruiz, but they've barely touched Yankees pitching, striking out 27 times in 68 at-bats.
Nobody expects Baltimore to be competitive this season, but the only Orioles doing any hitting right now are Cedric Mullins and Pedro Severino. When your opponents are trotting out the likes of DJ LeMahieu and Aaron Judge, you're really up against the wall in terms of offensive disparity.
Betting Trends
The Orioles have won the third game in four of their past five series.
The Yankees have won two of their past seven games.
The Yankees have lost the third game of each of their past five series.
The under is 12-5 in the Orioles' past 17 against a team above .500.
The under is 6-1 in the Yankees' past seven games.
The Orioles are 14-46 in the teams' past 60 meetings.
The over is 25-9 in the teams' past 34 meetings in New York.
Weather Report
The wind is mild and blowing in from Monument Park; it's heading northeast toward home plate at six miles an hour. Temperatures will be around 67 degrees at first pitch.
Dan's pick
If the Orioles are going to get anything out of this series, it's going to be because of Means. That means that the under is going to have to hit, because Baltimore's offense isn't going to be winning this game unless Taillon just doesn't have it after 23 months without pitching. Personally, I think the under is the most likely bet to cash here, but with Taillon iffy, I'm actually leaning in the Orioles' direction in this one. The conditions are right to take a shot with Baltimore here. Place your MLB bets FREE for the next couple weeks by taking advantage of a 100% REAL CASH bonus offer where you can deposit anywhere from $100 to $1000 and they'll match you dollar for dollar with FREE cash! Find this killer offer at BetNow!