Boston Red Sox vs Houston Astros Pick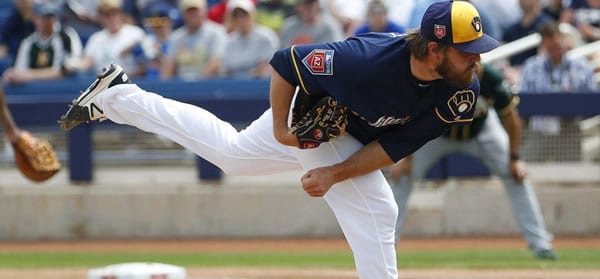 Boston Red Sox (27-23) at Houston Astros (33-18)
When: 8 p.m., Wednesday, May 23
Where: Minute Maid Park, Houston
Opening Line: Boston -135 / Houston +125 (BetOnline)
Starting Pitchers: Chris Sale, Red Sox (1-5, 4.31 ERA, 1.08 WHIP) vs. Wade Miley, Astros (4-2, 3.51 ERA, 1.17 WHIP)
Injury And Adjustments
Is it now time to worry about the Astros? They were humming along just fine without Jose Altuve and George Springer and trumpeting their great depth as reason to believe that they were the best the American League had to offer. But now they've lost back-to-back games for the first time since May 2, and they did it at home to a team that's not exactly going to be seen as a contender anytime soon.
But on the other side of the coin, the loss on Thursday was one where the Astros simply ran into a hot pitcher. Lucas Giolito has pitched fantastically for the White Sox for the past few weeks, and he was brilliant against Houston, holding the Astros to just four hits in nine innings. There are two ways to look at that: either it's another sign of Houston's struggles or Giolito has become a dominant hurler on the mound and the Astros simply ran into bad luck in facing him when he was at his best. Given that I selected the White Sox in that game, I think it's probably the latter.
Whiffs for Sale
Chris Sale appears back to being Chris Sale after an awful April. In the first month of the season, hitters teed off on Sale, sending him to five losses in his first six starts. But since the calendar turned to May, Sale has spent a lot of time missing bats and keeping batters off the base paths. Sale has fanned at least 10 hitters in five of his past six starts, and that doesn't show any signs of stopping here, as the Astros were his latest victim in a 4-3 Boston win on May 19. Sale has also brought his earned runs down significantly, as he's held his opponent to three or fewer earned runs in his past six starts.
The only thing he hasn't seen change is his position in the win column. Instead of getting key wins off of his performances, Sale has been coming away with no-decisions as his team wins the game with him on the bench. Eventually, the wins will come if he keeps pitching this way.
Frequent Fliers
One of the toughest parts about baseball is how fast the games come and how little time a team often has before it's got to jet off to the next city. Usually, however, when a team has to travel to consecutive road series without a day off in between, it's traveling a relatively short distance, such as going from Cleveland to Detroit or from Boston to New York. Not so with the Red Sox, who are heading from Toronto where they gave us a dub, to Houston with less than 24 hours to recover from their game the previous day. Yes, Boston played early in its series finale with Toronto, but that doesn't change the distance they've got to cover or the quick turnaround time. Can the Red Sox overcome it?
The Historicals
This series will close out the teams' meetings for the year, and it remains to be seen if Boston is going to rise up and challenge Tampa Bay and New York for supremacy in the American League East. Houston seems to be without peer in the AL West, so this could be a playoff preview for the teams' third postseason meeting in as many years, or nothing more that a series between two good teams.
Betting Trends
The Red Sox are 5-1 in their past six road games.
The Astros are 5-1 in their past six games against the AL East
The Astros are 4-0 in Wade Miley's past four home starts.
The Red Sox are 5-0 in Sale's past five Friday starts.
The over is 6-1-1 in the Red Sox's past eight games following a Boston win.
The under is 7-1 in the Astros' past eight games.
50% Cash up to $1,000
Weather Report
The temperature is supposed to be 88 degrees at first pitch again, meaning the Astros will likely close the roof in the face of the heat.
Dan's pick
Houston's not going to lose three in a row at home, right? Well, things seem to be heading in that direction. The Astros didn't look great against the White Sox in their past two losses, and Sale is pitching very well right now. No, he doesn't have the win-loss record you'd like, but that's because of the Boston offense, not because of anything he's done wrong.
I think there's enough there to gamble on Boston. The travel from Toronto makes me a little nervous, but the Red Sox appear the healthier team, and that should give Sale what he needs to win what should be a good battle with Wade Miley. Give me the Red Sox.