Boston Red Sox vs. Seattle Mariners Predictions 9/13/21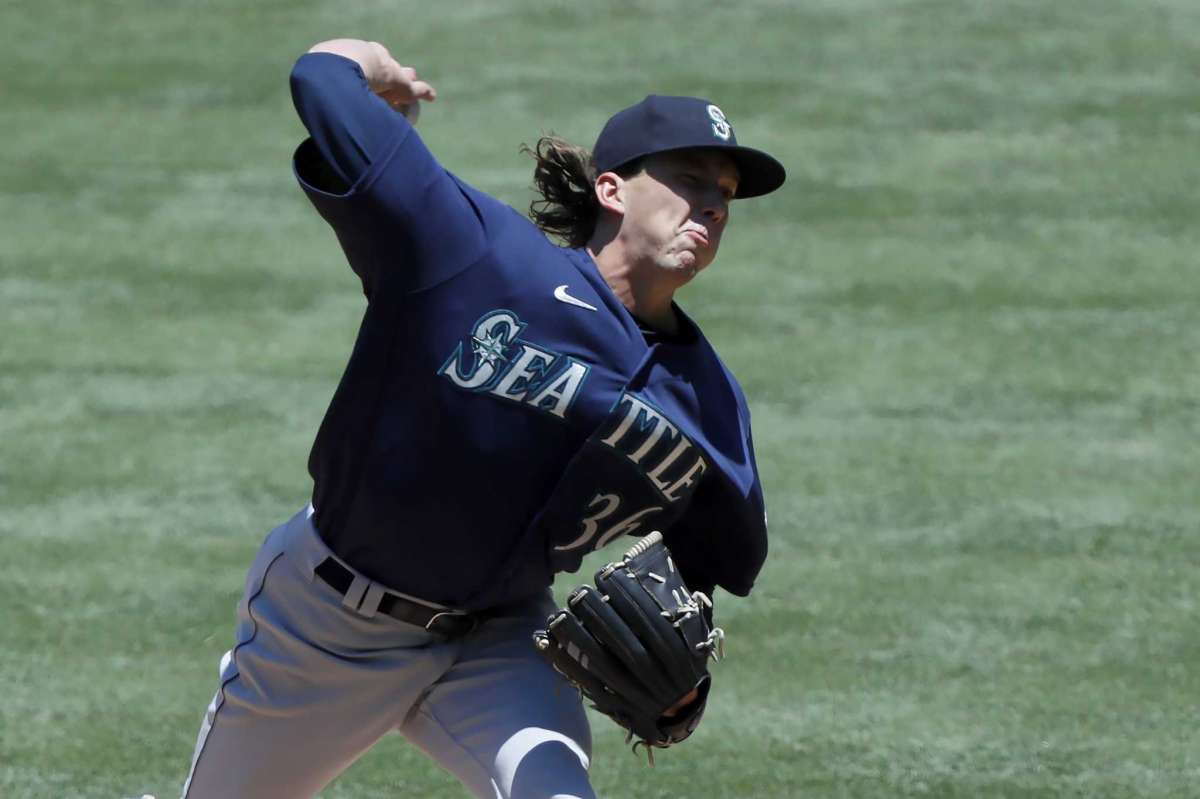 Boston Red Sox (81-64) vs. Seattle Mariners (77-66)
When: 10:10 p.m., Monday, September 13
Where: T-Mobile Park, Seattle
Moneyline: BOS -130/SEA +110 (Get the best bonus >>> Don't re-deposit and get nothing! Grab 100% at a rock solid bookmaker!)
Runline: Red Sox -1.5/Mariners +1.5
Total: 8
Starting Pitchers: Eduardo Rodriguez (11-8, 5.15 ERA, 1.39 WHIP) vs. Logan Gilbert (5-5, 5.10 ERA, 1.234 WHIP)
End of the Road
With a mere three weeks left in the season, there's no room left for mistakes for either Boston or Seattle. The Red Sox have been given a gift in the form of the Yankees coming apart at the seams, but they haven't been able to take advantage of it because Boston found itself caught and passed by Toronto, leaving the Red Sox currently dead even with the Blue Jays for the wild card.
Seattle still has hope for the wild card, but the Mariners are essentially going to have to play perfect baseball the rest of the way. The Mariners kicked away a pair of games to Arizona, which could have put them just a game behind the Red Sox for the second wild-card spot. However, Seattle gave that chance away and now has to play from behind. The Mariners have the most pressure of anyone because they've got to undo the damage to their team that two decades without ever playing a postseason game have wrought. The Red Sox still feel some pressure because it's Boston, and there's always pressure, but they were only ever expected to get to .500, and they've done that. Seattle hasn't given its fans anything of note in decades, and another year would only further frustrate the fan base.
Consistently Inconsistent
Trying to solve Eduardo Rodriguez as a bettor lately has been like trying to stop a thunderstorm with nothing but a net. It's been simply impossible to get a handle on Rodriguez and whether he's going to pitch well or get lit up. In two of his past five starts, he's held the opponent to no earned runs and came up with a dominating performance in a Red Sox win. In two others, he was whacked for a combined 11 runs and was out of the game in the fourth inning.
With little rhyme or reason other than possibly strikeouts as to whether or not it's smart to fade Rodriguez, it's probably best to live bet if you can and wait to see what kind of stuff he shows on the mound. If he looks like he'll dominate, the Red Sox should where you put your money. If he's not missing bats, it'll be a strong play to go with the Mariners.
Lacking Stamina
One big problem with modern pitchers is that they not only have it in their heads that they're not going nine, but they also have it in their heads that they're not going six. Logan Gilbert is a perfect example of this trend, as he has only pitched into the sixth inning in three of his past ten trips to the mound. Even against Houston, when Gilbert had given up no runs in five innings on September 1, he didn't come back out for the sixth instead of trusting the Seattle bullpen to finish the job.
There's nothing at all wrong with relying on a good bullpen, but it does mean that there's a good chance for the over to cash. When you are consistently changing pitchers because the starter only went X innings, you're also consistently bringing in pitchers who are less than stellar at their jobs, simply because you can't have a bullpen full of aces unless you have an unlimited budget, which nobody but the Yankees does. In practice, the over has cashed in eight of Gilbert's past ten starts.
More Picks: NY Giants at Washington Prediction
Betting Trends
The Red Sox are 7-2 in their past nine Monday games.
The Red Sox are 2-5 in their past seven overall.
The Mariners are 11-5 in their past 16 as a home underdog.
The Mariners are 1-4 in their past five home games against a left-handed starter.
The under is 20-4-2 in the Red Sox's past 26 as a road favorite.
The under is 4-1 in the Red Sox's past five road games.
The over is 9-0 in the Mariners' past nine games.
The over is 4-0 in the Mariners' past four against a left-handed starter.
The Mariners are 5-2 in the past seven meetings in Seattle.
The over is 10-1 in the past 11 matchups.
Weather Report
It's going to be a perfect night for baseball, with temperatures hitting 66 degrees and wind blowing toward the first-base dugout at six miles per hour.
Dan's pick
Both teams are having their problems as of late, but the Red Sox also have to cross two time zones, and the Mariners should come in as the more desperate of the two. Boston will likely end up winning two out of three in the series, but Seattle usually gets off to a good start when it faces a new opponent. The Mariners only had to cross one time zone and should have an easier time adjusting.
Give me Seattle here.
Rough football weekend? Instead of redepositing and receiving NOTHING at your book, maybe consider grabbing a 50% bonus up to $250 at one of the top three books on the web: (Plus they have a KILLER live betting platform!) —> Bovada Sportsbook!
100% REAL CASH up to $300

USE BONUS CODE:
PREDICT100