[et_pb_dcsbcm_divi_breadcrumbs_module hide_homebreadcrumb="off" homebreadcrumbtext="Home" separator="sep-raquo" hide_currentbreadcrumb="off" homebreadcrumborientation="left" _builder_version="3.8″ fontsbreadcrumbs_font="Lato||||||||" fontsbreadcrumbs_text_color="#000000″ fontsbreadcrumbs_font_size="15px" fontsbreadcrumbs_line_height="16px" fontsseperator_font="||||||||" fontsbreadcrumblinks_font="||||||||" fontsbreadcrumblinks_text_color="#2567cf" custom_margin="25px|||" custom_margin_phone="30px|||" custom_margin_last_edited="off|desktop" custom_css_main_element="font-family: Helvetica Regular;" global_module="3641″ saved_tabs="all"][/et_pb_dcsbcm_divi_breadcrumbs_module]
Chicago Cubs at Pittsburgh Pirates Pick & Prediction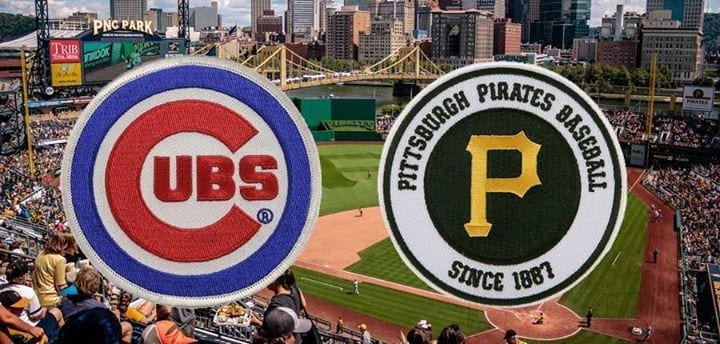 Chicago Cubs @ Pittsburgh Pirates (8/16/18)
When: 7:05 PM ET August 16th, 2018
Where: PNC Park. Pittsburgh, Pennsylvania.
Listed Pitchers: Lester (CHC) & Nova (PIT)
TV: ATT – Pittsburgh & NBC – Chicago
Moneyline: CHC (-102) / PIT (-108)
Over/Under: 8.5
Thursday night marks the first game of an important four-game set in the National League Central Division between the Cubs and Pirates. The outcome of this four-game series at PNC Park has the potential to drastically alter the tightly-bunched NL Central Division race. This is the 12th meeting of 19 slated for the season between these divisional foes. Chicago leads the season series 6-5 thru 11 games, outscoring the Pirates 54-42. In five games at PNC Park, the Cubs are 3-2 and have outscored Pittsburgh: 29-15.
Cubs split two-game set with Milwaukee
Chicago clocked the Brew Crew 8-4 Wednesday to salvage a split in a two-game set at Wrigley Field. Anthony Rizzo (.265 AVG, 18 HR, 78 RBI & .363 OBP) went two for four with a homer and three RBI, while Kyle Hendricks (9-9, 4.11 ERA & 1.22 WHIP) earned his ninth victory of the season. Hendricks allowed four earned runs on seven hits across six frames in the winning effort. In his last four starts, Hendricks is 3-0 with a 4.46 ERA and 1.07 WHIP.
Week 1 NFL Picks Already Released!
With the win, the Cubbies extended their NL Central lead to three games over the Brewers. At 69-50 (.580) overall, Chicago owns the best record in the National League. However, they're only one game ahead of the surging Atlanta Braves in the NL Standings. The Cubs offense is the best in the NL, having plated 584 runs thus far. Their starting rotation is the lone weakness of the ball club, having allowed 494 runs which is ranked sixth in the NL. Chicago's +90 run differential is third-best in the NL. On the road, the Cubs are 31-27 (.534) this season.
Pirates heading the wrong way at the wrong time
Pittsburgh returns home after losing back-to-back games at Minnesota (5-2 & 6-4). That makes it four losses in their last five, while being outscored 28-23. It's certainly an inopportune time to be mired in a three-game losing streak, with just 41 games left in the Regular Season. Overall, the Pirates are 61-60 (.504) which is good for fourth-place in the NL Central Division. They're nine games back of first-place Chicago and six games out of a Wild Card spot. The Pirates are a modest 33-29 (.532) at PNC Park so far this year.
Lester vs. Nova
Struggling Jon Lester (12-5, 3.89 ERA & 1.34 WHIP) gets another crack at putting an end to a horrid stretch of play Thursday night at Pittsburgh. In four starts versus the Pirates this year, Lester's 2-1 with a 4.70 ERA and 1.35 WHIP. However, in two starts at PNC Park this season, Lester's 1-1 with a 6.55 ERA and 1.64 WHIP. In his last five starts, Lester's 0-3 with a 10.54 ERA and 2.12 WHIP.
Ivan Nova (7-6, 4.42 ERA & 1.31 WHIP) is set to take the hill for the Pirates. In his last six starts, Nova's 3-0 with a 4.22 ERA and 1.47 WHIP. Nova's face Chicago twice this year, going 2-0 with a 2.95 ERA and 1.07 WHIP. Over his career, Nova's 4-1 with a 3.63 ERA in six starts against the Cubbies. At home this season, Nova's 2-3 in ten starts with a 3.56 ERA and 1.24 WHIP.
Jon Lester has been simply pitiful the past two months, and there's no indication that he's about to put a halt to his extended slump. The veteran left-hander has also struggled at PNC Park this season to boot. Nova has solid career numbers versus the Cubs, and the Pirates are the more desperate squad here. If the Pirates don't win this series, they can all but kiss their postseason aspirations good-bye. The season series has been a tight one, with the Cubs up by one-game right now. However, Lester's futility cannot be overlooked and he must be faded like a bad habit until he proves otherwise. Pittsburgh is a minuscule favorite at -108, which means they'd need to win this one 51.9% of the time to make betting on them profitable. The Pirates have a 60% chance to win this game, which leaves us with an 8.1% edge against the number by siding with them on the money line. That's where the value lies in this National League Central Showdown folks.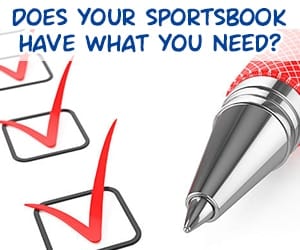 <div style="width:340px; margin: 0 auto;"><!-- [et_pb_line_break_holder] --> <a class="twitter-timeline" data-width="340" data-height="500" data-link-color="#008156" href="https://twitter.com/PredictemPicks?ref_src=twsrc%5Etfw">Tweets by PredictemPicks</a> <script async src="https://platform.twitter.com/widgets.js" charset="utf-8"></script><!-- [et_pb_line_break_holder] --></div>
<div class="widget105"><!-- [et_pb_line_break_holder] --><h4 class="baseball">Baseball Sportsbooks</h4><!-- [et_pb_line_break_holder] --><table id="dimeline"><!-- [et_pb_line_break_holder] --> <tr><!-- [et_pb_line_break_holder] --> <th></th><!-- [et_pb_line_break_holder] --> <th width="110px">10¢ to:</th><!-- [et_pb_line_break_holder] --> <th width="110px">20¢ to:</th><!-- [et_pb_line_break_holder] --> </tr><!-- [et_pb_line_break_holder] --> <tr><!-- [et_pb_line_break_holder] --> <td><div class="col1"><a href="https://record.commission.bz/_BhTQDVOVie23_O3IiMN7EWNd7ZgqdRLk/1/"><!-- [et_pb_line_break_holder] --> <img src="https://www.predictem.com/wp-content/uploads/2018/06/SportsBettingDark.png" width="150" alt="SportsBetting" /></a><!-- [et_pb_line_break_holder] --> </div></td><!-- [et_pb_line_break_holder] --> <td>-200</td><!-- [et_pb_line_break_holder] --> <td>-279</td><!-- [et_pb_line_break_holder] --> </tr><!-- [et_pb_line_break_holder] --> <tr><!-- [et_pb_line_break_holder] --> <td><div class="col1"><a href="https://www.predictem.com/betting-sites/betonline-ag/"><img src="https://www.predictem.com/wp-content/uploads/2018/06/betonline-xs.png" width="150" alt="Heritage" /></a></div></td><!-- [et_pb_line_break_holder] --> <td>-200</td><!-- [et_pb_line_break_holder] --> <td>-270</td><!-- [et_pb_line_break_holder] --> </tr><!-- [et_pb_line_break_holder] --> <tr><!-- [et_pb_line_break_holder] --> <td><div class="col1"><a href="https://affiliates.5dimes.eu/tracking/Affiliate.aspx?idBook=1&mediaTypeID=220&AffUrlID=80&LandingPageID=2"><img src="https://www.predictem.com/wp-content/uploads/2018/06/5Dimes_sm.png" width="150" alt="5Dimes" /></a></div></td><!-- [et_pb_line_break_holder] --> <td>-195</td><!-- [et_pb_line_break_holder] --> <td>-266</td><!-- [et_pb_line_break_holder] --> </tr><!-- [et_pb_line_break_holder] --></table> <!-- [et_pb_line_break_holder] --><div class="widget-footer"><a href="https://www.predictem.com/best-sportsbooks/mlb-dimeline/">See all Dimeline Sportsbooks</a></div><!-- [et_pb_line_break_holder] --></div><!-- [et_pb_line_break_holder] --><!-- [et_pb_line_break_holder] --><style><!-- [et_pb_line_break_holder] --> #dimeline {border: 0px;}<!-- [et_pb_line_break_holder] --> #dimeline th{color:#000;}<!-- [et_pb_line_break_holder] --> #dimeline td{padding: 2px; text-align: center;}<!-- [et_pb_line_break_holder] --> #dimeline td, #dimeline th{padding: 8px 2px; text-align: center;border-bottom: 1px solid #bbb;}<!-- [et_pb_line_break_holder] --> .img-hover {border: 1px solid #fff; padding:5px}<!-- [et_pb_line_break_holder] --> .img-hover:hover {background: #edeef0; border: 1px solid #008156; margin-top:1px; padding:5px}<!-- [et_pb_line_break_holder] --></style>