[et_pb_dcsbcm_divi_breadcrumbs_module hide_homebreadcrumb="off" homebreadcrumbtext="Home" separator="sep-raquo" hide_currentbreadcrumb="off" homebreadcrumborientation="left" _builder_version="3.8″ fontsbreadcrumbs_font="Lato||||||||" fontsbreadcrumbs_text_color="#000000″ fontsbreadcrumbs_font_size="15px" fontsbreadcrumbs_line_height="16px" fontsseperator_font="||||||||" fontsbreadcrumblinks_font="||||||||" fontsbreadcrumblinks_text_color="#2567cf" custom_margin="25px|||" custom_margin_phone="30px|||" custom_margin_last_edited="off|desktop" custom_css_main_element="font-family: Helvetica Regular;" global_module="3641″ saved_tabs="all"][/et_pb_dcsbcm_divi_breadcrumbs_module]
Detroit Tigers Picked to Beat Chicago Cubs and Why
Time: 2:20 PM ET
Venue: Wrigley Field
Location: Chicago, Illinois
TV: FOX Sports-Detroit
Moneyline: Detroit +202 (Best Line at BOL) / Chicago -200 (Best Line at Bovada)
The Detroit Tigers travel to the windy city Tuesday afternoon for the first of a two-game interleague series with the streaking Chicago Cubs. Detroit continues their current road trip, traveling from Toronto after taking on the Blue Jays in four straight games thru Monday. Chicago had the day off Monday and aim to be fully refreshed and ready to continue their current four-game winning streak. The Tigers are set to send Michael Fulmer (3-7, 4.20 ERA & 1.25 WHIP) mound, while Kyle Hendricks (5-8, 4.21 ERA & 1.23 WHIP) is scheduled to toe the rubber for the hometown Cubbies.
Turnaround for the Tigers
After enduring a season-high 11-game losing streak, Detroit began righting the ship with back-to-back wins Sunday and Monday at Toronto. The Tigers split the four-game interleague series at Rogers Centre, despite outscoring the Blue Jays 17-10. In Monday's outing, Mike Fiers (5-5, 3.79 ERA & 1.22 WHIP) tossed a gem. Fiers tossed eight innings of one-run ball, allowing three hits while striking out five juxtaposed with one walk. He threw 89 pitches and was rewarded with a no-decision despite his brilliant performance. However, the team did get the win when shortstop Jose Iglesias (.270, 2 HR, 31 RBI & .309 OBP) had what proved to be the game-winning sacrifice fly in the Top of the 10th inning.
Overall, Detroit's accrued a 38-48 (.442) record this year, which makes them tied for second place in the AL Central with the Minnesota Twins. Both teams are nine games behind the division-leading Cleveland Indians approaching the All-Star break. On the road, the Tigers are 15-27 (.357) thus far. Detroit's bats have been an issue all year, scoring only 343 runs which is tied for 22nd in MLB. Averaging 4.04 runs per game, Detroit's ranked 23rd in the League. Their pitching has been better of late, but overall they've been pretty mediocre. The Tigers allow opposing hitters to average .255 (23rd MLB) against them, and their team ERA is 4.40 (21st MLB). One of Detroit's few bright spots has been right-fielder Nicholas Castellanos (.310 AVG, 13 HR, 53 RBI & .356 OBP). In his last ten games, Castellanos is hitting .421 with four home runs and 12 RBI.
Getting the nod for Detroit to start game one of the series is Michael Fulmer (3-7, 4.20 ERA & 1.25 WHIP). The 25 year old right-hander is rounding into form lately, despite being a tough luck loser on numerous occasions. In his last four starts, Fulmer's gone 1-2 with a 2.98 ERA and 0.99 WHIP while posting an outstanding 25:3 strikeouts to walks ratio. Tuesday's series opener commences at 2:20 PM ET, and Fulmer has gone 3-4 with a 2.51 ERA and 1.15 WHIP in day games this season.
Cubs bats erupt
No team in the Majors is as hot offensively as the Chicago Cubs are right now. In their last four games, the Cubs are averaging 11.5 runs per game. Unfortunately, their pitching staff hasn't been breathtaking as they've allowed 7.5 runs per game in their last four outings. However, as John Madden once declared: "if you score more points than the other team, you win the game." Boom! And win the Cubs have as they're currently on a four-game winning streak, outscoring opponents 46-30 during the stretch. The Cubs had the day off Monday after sweeping the Minnesota Twins at Wrigley Field over the weekend and look to keep the momentum rolling against the tenuous Tigers.
At 47-35 (.573), the Cubbies are in second-place in the NL Central just a half game behind the Milwaukee Brewers. On the year, Chicago's 24-14 (.632) at Wrigley Field. Having scored 420 runs thus far, the Cubs lead the National League in runs, batting averaging (.266) and on-base percentage (.345). Chicago's 5.12 runs per game average in third-best in the Bigs. The two hottest hitters for this offensive juggernaut right now are: Javier Baez (.290 AVG, 16 HR, 61 RBI & .326 OBP) and Wilson Contreras (.275 AVG, 6 HR, 31 RBI & .360 OBP). Last week, Contreras hit .417 with a homer and 7 RBI while Baez went .483 with six extra-base hits, two home runs and 11 RBI.
If it's one thing that's plagued the Cubs thus far it's been their tenuous starting rotation. Outside of Jon Lester, the Cubbies have struggled to find consistency from any of their other starters. Chicago's 39 quality starts are 17th in the League in that category. Hoping to buck the trend Tuesday afternoon is Kyle Hendricks (5-8, 4.21 ERA & 1.23 WHIP). The Dartmouth product has been dreadful lately, going 1-5 in his last six starts with a 6.49 ERA, 1.68 WHIP and 19 K: 16 BB ratio. In his last start on June 27th, Hendricks only lasted 2.2 innings allowing six earned runs on eight hits and two home runs in a 7-5 loss at the Los Angeles Dodgers. After the game, Hendricks told reports: "I'm just searching right now. It's just bad. Something is off." Hendricks certainly doesn't sound like a bundle of confidence, but he returns home to Wrigley Field where he's been better on average this year. Hendricks is 3-5 with a 2.96 ERA and 0.92 WHIP at Wrigley.
Tigers or Cubs?
The early line pegs Detroit +175 as the underdog in this one. With Chicago -200, betting sites are saying Chicago would need to win this one two-thirds of the time to be a profitable bet. On the flip side, Detroit would need to win 36.4% of the time to make them a profitable bet. This year, Detroit is 41-31 (.569) as the underdog while Chicago's 32-33 (.492) as the favorite. Chicago's offense has been unstoppable lately, averaging 11.5 runs per game in their last four contests. However, they're averaging 5.12 runs per game on the year. So, some regression to the mean is inevitable and imminent. Recently, Michael Fulmer has pitched exceptionally well while Kyle Hendricks has been and sounds like a basket-case right now. All of the sharp money and value is riding with the Tigers on the money line here.
Pick: Detroit Tigers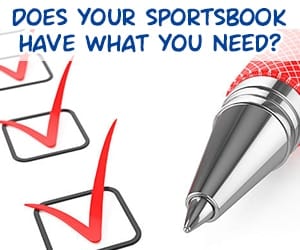 <div class="widget105"><!-- [et_pb_line_break_holder] --><h4 class="parlays">Best Parlays</h4><!-- [et_pb_line_break_holder] --><!-- [et_pb_line_break_holder] --><table id="parlay"><!-- [et_pb_line_break_holder] --> <tr><!-- [et_pb_line_break_holder] --> <th><span class="team"></span></th><!-- [et_pb_line_break_holder] --> <th>2 Team Parlay</th><!-- [et_pb_line_break_holder] --> <th>3 Team Parlay</th><!-- [et_pb_line_break_holder] --> <th>4 Team Parlay</th><!-- [et_pb_line_break_holder] --> </tr><!-- [et_pb_line_break_holder] --> <tr><!-- [et_pb_line_break_holder] --> <td><a href="https://affiliates.sportbet.com/tracking/Affiliate.aspx?idBook=2&mediaTypeID=220&AffUrlID=80&LandingPageID=55"><img src="https://www.predictem.com/wp-content/uploads/2018/06/sportbet-sm.png"></a></td><!-- [et_pb_line_break_holder] --> <td>2.74 to 1</td><!-- [et_pb_line_break_holder] --> <td>6.24 to 1</td><!-- [et_pb_line_break_holder] --> <td>13 to 1</td><!-- [et_pb_line_break_holder] --> </tr><!-- [et_pb_line_break_holder] --> <tr><!-- [et_pb_line_break_holder] --> <td><a href="https://record.bettingpartners.com/_5vfuDOH_H2wWPf2JTsWUjGNd7ZgqdRLk/1/"><img src="https://www.predictem.com/wp-content/uploads/2018/06/bovada_sm.png"></a></td><!-- [et_pb_line_break_holder] --> <td>2.64 to 1</td><!-- [et_pb_line_break_holder] --> <td>6 to 1</td><!-- [et_pb_line_break_holder] --> <td>12.3 to 1</td><!-- [et_pb_line_break_holder] --> </tr><!-- [et_pb_line_break_holder] --> <tr><!-- [et_pb_line_break_holder] --> <td><a href="https://record.webpartners.co/_jGZUKO3JWgwmunhzcKAZ62Nd7ZgqdRLk/1/"><img src="https://www.predictem.com/wp-content/uploads/2018/06/mybookie-sm.png"></a></td><!-- [et_pb_line_break_holder] --> <td>2.64 to 1</td><!-- [et_pb_line_break_holder] --> <td>6 to 1</td><!-- [et_pb_line_break_holder] --> <td>12 to 1</td><!-- [et_pb_line_break_holder] --> </tr><!-- [et_pb_line_break_holder] --></table><!-- [et_pb_line_break_holder] --><div class="widget-footer"><a href="https://www.predictem.com/best-sportsbooks/parlays-odds/">See all Sportsbook Parlays</a></div><!-- [et_pb_line_break_holder] --></div><!-- [et_pb_line_break_holder] --><!-- [et_pb_line_break_holder] --><!-- [et_pb_line_break_holder] --><style><!-- [et_pb_line_break_holder] --> #parlay {border-collapse: collapse;<!-- [et_pb_line_break_holder] --> width: 100%; border: 0px;<!-- [et_pb_line_break_holder] --> font-size: 14px!important;}<!-- [et_pb_line_break_holder] --> #parlay td, #parlay th {<!-- [et_pb_line_break_holder] --> border: 0px;<!-- [et_pb_line_break_holder] --> padding: 8px;<!-- [et_pb_line_break_holder] --> text-align: left;}<!-- [et_pb_line_break_holder] --> #parlay th {<!-- [et_pb_line_break_holder] --> padding-top: 5px;<!-- [et_pb_line_break_holder] --> padding-bottom: 5px;<!-- [et_pb_line_break_holder] --> font-weight: bold;<!-- [et_pb_line_break_holder] --> line-height: 14px;<!-- [et_pb_line_break_holder] --> text-align: center;<!-- [et_pb_line_break_holder] --> color: #000;}<!-- [et_pb_line_break_holder] --> #parlay tr {border-bottom: 1px solid #edeef0;}<!-- [et_pb_line_break_holder] --> .team {font-size: 16px;}<!-- [et_pb_line_break_holder] --></style>
<a class="twitter-timeline" data-width="300" data-height="500" data-link-color="#008156" href="https://twitter.com/PredictemPicks?ref_src=twsrc%5Etfw">Tweets by PredictemPicks</a> <script async src="https://platform.twitter.com/widgets.js" charset="utf-8"></script>